Hakaw mata? Here's a whole list of where to get them!
Plump shrimp dumplings bursting with flavor, especially when dipped in light soy sauce with calamansi – hakaw is a heaven-sent blessing to us all. Because we can relate to you guys, we've decided to do a list on where to get some of the best hakaw in the metro!
If you're the type of person who ALWAYS orders hakaw at a Chinese restaurant, then you're in for a treat!
A new dumpling joint in SM Fairview, Happy Dumplings is a Chinese dim sum restaurant that pulls inspiration from the Hong Kong food scene, but plays with flavors familiar to the Filipino palate. And coming as no shock considering their name, the rising star is their hakaw dumplings!
Insider tip: They have 8 kinds of hakaw! Choose from Original, Garlic, Szechuan, Wasabi, Salted Egg, Curry, and even Bagoong!
View menu
View their Instagram account
2/F SM Fairview, Quirino Highway cor. Regalado Highway, Quezon City
Shi Lin is a restaurant dedicated to Taiwanese cuisine featuring a limited but well-curated menu including hakaw and their famous xiao long bao!
Insider tip: You can get up to ₱300 off your bill!
Modern Shanghai offers the authenticity of local Shanghai cuisine in a casual home-like manner.
Tim Ho Wan is a Michelin-starred dimsum restaurant chain from Hong Kong. While it is best known for their pork buns, dimsums like hakaw and vermicelli rolls are must-tries too.
Insider Tip: You can enjoy Buy 1 Get 1 Deep Fried Milk Custard and more when you use the Booky app!
Mann Hann – multiple branches
Mann Hann is a casual dining restaurant with food that serves quality and authentic Chinese cuisine at reasonable prices. Most of their food are good for sharing.
Templo is a small restaurant at the edge of Quezon City and Manila with an impressively long menu. On it you'll find familiar flavors but there are also some more unique gems like Halibut with Taosi, Pork Intestine in Chili Oil, and their Golden Squid Ink Hakaw!
Insider tip: You can get up to ₱300 off your bill!
View menu
View their Instagram account
55 Dapitan Street corner D. Tuazon, Brgy Lourdes, Quezon City
(02) 244-7640
Lung Hin is a modern Chinese restaurant serving authentic Cantonese fare. Their hakaw is on a league of its own, served with real and edible gold leaf on top. Read more here.
View menu
44/F Marco Polo, Meralco Ave, Ortigas, Pasig
(0916) 779-0562; (02) 720-7777, loc 6621
Darwin Dimsum is a hole-in-the-wall Chinese place that serves a wide variety of affordable dimsum, noodles, and a few rice meals. What makes them different than the others is that they have specialty Hello Kitty hakaw, panda vegetable buns, and Mickey Mouse radish cakes! Read our full feature here.
King Chef Dimsum Kitchen has an extensive menu of dim sum ranging form steamed to fried, pork to seafood, chicken feet to raddish cakes, it is the place to get your fill on some good dim sum.
Wai Ying – multiple branches
Wai Ying is a famous casual Chinese restaurant that's popular for its cheap dimsum and HK roast rice toppings. It's one of Binondo's most go-to and iconic restaurants.
The Silver Dragon is one of the stalls at The Courtyard @ 453. They specialize in favorites like dimsum, congee, noodle soup, and fried rice and serve up quick Chinese food brought straight to your table.
View menu
View their Instagram account
Courtyard @453, 453 P. Guevarra St., Addition Hills, San Juan
(02) 531-0220; (0917) 130-0730
Crystal Jade is a Singapore-based restaurant that serves authentic Chinese cuisine like dimsum, noodles, and rice toppings.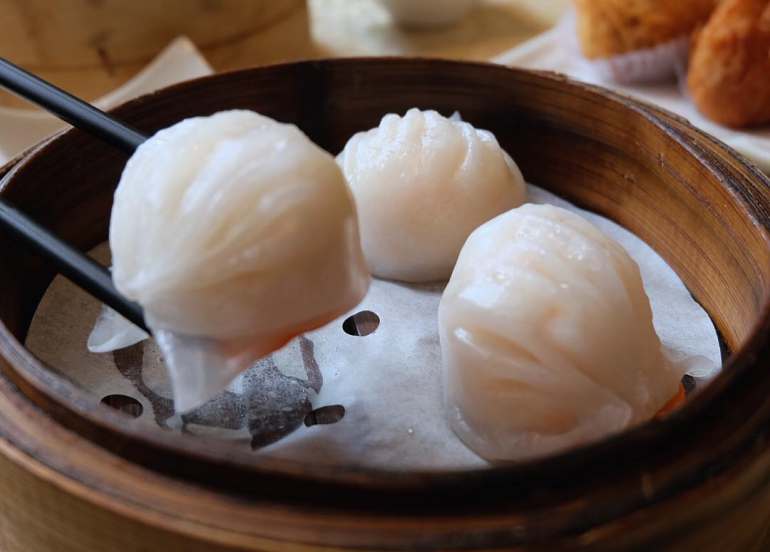 View menu
View their Instagram account
Unit SEUG201 Bonifacio High Street, 30th St cor 7th Ave, Fort Bonifacio, Taguig
(02) 808-5233; (02) 519-8191
A new restaurant with a single branch in Ortigas, Wang Jia Tea House offers favorite and familiar Chinese dishes like dumplings, rice toppings, and noodles.
View menu
Ortigas Technopoint, Julia Vargas Ave., Ortigas Center, Ortigas, Pasig
(0905) 227-7757
Chuan Kee is a Chinese cafeteria-style restaurant, owned by the same family that brought us Eng Bee Tin.
View menu
650 Ongpin St, Binondo, Manila
(02) 288-8888
Red Palace is a casual dining restaurant that serves authentic Cantonese cuisine such as dimsum, cold cuts, peking chicken, and more.
View menu
132 Malakas St, Central, Quezon City
(02) 920-8261
Causeway is one our most loved Chinese restaurants that serves authentic and unpretentious Cantonese cuisine. It's one of the usual top choices when deciding where to hold a family reunion, because their food never fails.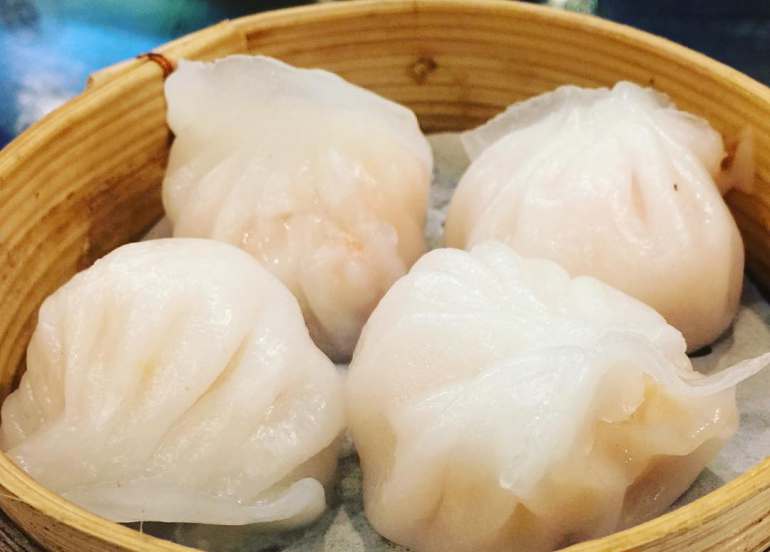 Another classic Chinese restaurant, Gloria Maris is one the well-loved and popular Chinese restaurants in the metro. It serves traditional specialties such as dimsum, hotpot, lauriat, and more.
Mongkok – multiple branches
A long time go-to dumpling favourite, Mongkok serves all kinds of dim sum from fresh shrimp dumplings, kutchay, spinach, and many more.
Guess what! Booky has more Buy One Get One promos waiting to be claimed! Just download the Booky app and go to the Buy 1 Get 1 tab to check out all the exciting food you can claim throughout the metro!
Cover image from Lung Hin.