Your new favorite food hub in Pasig!
Most of us are familiar with Nav and Uncle Moe's located on 16 United St. in Kapitolyo, but hiding behind these classics are eight container restaurants you won't find anywhere else. Well, for now at least.
Update: Check out the Top 10 Most Loved Restaurants in Pasig!
Binge on soft shell crab burgers, specialty coffee, chicken and waffles. Search for "16 United St" on the Booky app to give you an instant list of all the restaurants here.
Insider Tip: This hub is right across Ace Water Spa.
Nominated as Best Thai Restaurant by Philippine Tatler, Nav is one of the metro's go-to restaurant for Thai cuisine. Gathering the best ingredients to make everything they serve hold the classic Thai flavor with an added twist of modernity. READ MORE

View menu
View their Instagram account
16C United St., Kapitolyo, Pasig
(02) 655-8395
United Coffee is a specialty coffee shop that serves hand brewed or pulled espresso shots from freshly roasted coffee beans by popular EDSA Beverage Design Group. They also serve pasta, cakes and cookies. It's a cool minimalist space for individuals or groups to hang out in.

View menu
View their Instagram account
16 United St., Kapitolyo, Pasig
(02) 211-1544
Skybox Sports Bar is a hidden gem giving you the best live sporting events with an overlooking bar area. It serves straight up booze and bar chows, making it the best place to chill with friends and destress after work.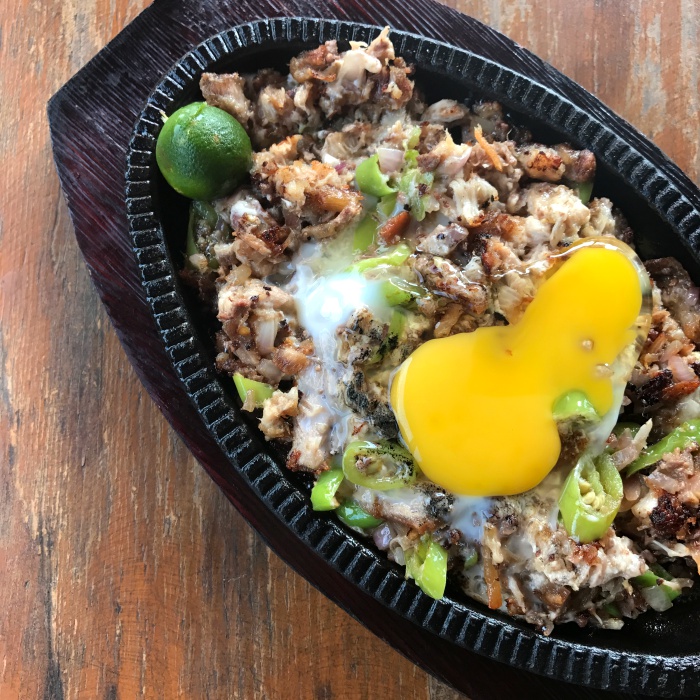 View menu
View their Instagram account
3/F, 16 United St., Kapitolyo, Pasig
(0928) 505-3190
Uncle Moe's is famous for their affordable kebab and shawarmas! We're definitely digging the Beef Kebab served with buttered rice. Other must-tries include the Moussaka Melt, Kofta Balls, Keema and All-Beef Shawarma.
No reservations accepted
View menu
View their Instagram account
16 United St, Kapitolyo, Pasig
(02) 634-7943
Laruan ATBP is a board game cafe that offers affordable light meals and a growing library of popular tabletop games. It also sells selected local and award-winning Pinoy comics. P.S. If you're lucky, you might just get served by some of Kamikazee band members.
Reservations are accepted
View all branches
View their Instagram account
16 United St, Kapitolyo, Pasig
(0999) 104-9009
Opening Soon:
Katana Ya, a Japanese restaurant and Griller's, an oyster bar.
Got any secret food spots in Kapitolyo that we haven't heard about? Let us know in the comments section below.
Share to and tag friends who would love to try these restaurants with you. If you're not already enjoying the offline convenience of Booky, it's free to download on iPhone and Android. For restaurant owners, make sure your details on the Booky app is complete and up to date, email support@phonebooky.com.