Deals for the whole family!
The holidays are fast approaching and we all want to make the most of this wonderful time of the year. With reunions and family gatherings here and there, discounts and freebies are definitely welcome for the budget savvy Filipinos.
In this post we listed some of the best restaurants in the metro that offer exclusive discounts of up to P500 and free desserts to Booky Prime members. Sign up here!
There's a perfect restaurant for every kind of family so get ready for some intense cravings!
Morganfield's, home of the Sticky Bones, combines life's two greatest passions–music and soul food. It is an American country grill and restaurant from Malaysia specializing in prime, slow-cooked, skateboard-sized pork ribs, currently available in 4 unique and special flavors–Garlicky BBQ, Hickory BBQ, Spicy Asian and their bestselling Smoked Peppercorn spare ribs. READ MORE.

View menu
View their Instagram account
2/F Uptown Place, 36th St. cor. 9th Ave., Fort Bonifacio, Taguig
(02) 975-5700
Dohtonbori is the #1 okonomiyaki restaurant chain in Japan, established in Tokyo in 1990. It has almost 300 stores in Asia with multiple branches around Japan, Thailand and Taiwan. While its menu offers a variety of dishes, it is mostly known for its okonomiyaki dishes.
In November 2015, the first Philippine branch opened in San Juan; a second one followed thereafter at SM North EDSA. It is the only Japanese restaurant that offers the first and only cook-your-own okonomiyaki experience in Manila.
Also read: 16 Fun Do-It-Yourself Concept Restaurants in Manila
Mama Lou's Italian Kitchen was one of the South's biggest neighborhood secrets, but because good restaurants can't hide forever, it is now a dining destination for authentic Italian eats. Because of this, they now have three branches spread across the metro.
Insider tip: You may request to have 1 pizza in two halves--each with a different flavor.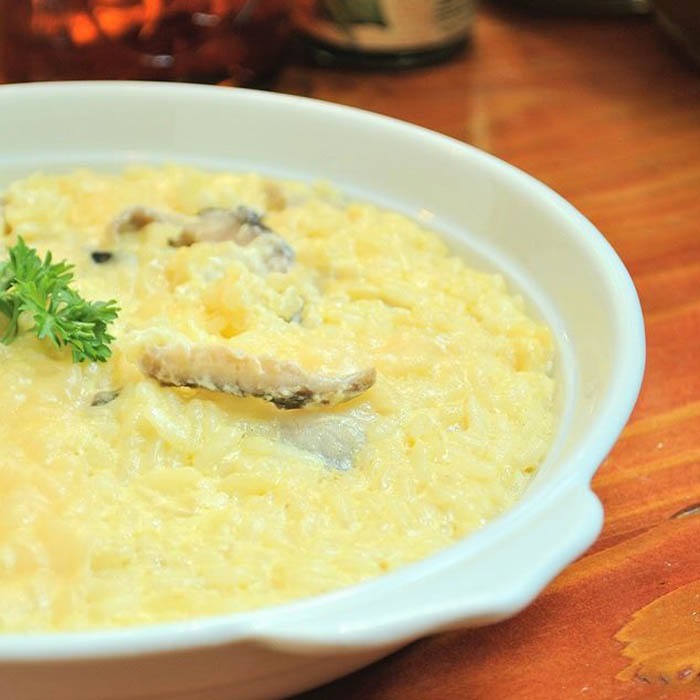 View all branches
View their Instagram account
G/F UP Town Center, Katipunan Ave, Diliman, Quezon City
(02) 958-5563
Also read: 13 Japanese Franchises We've Seen in Manila this 2016
A local franchise of Maple Tree House – a popular Korean BBQ restaurant from Seoul, Korea – Nammo house offers value-for-money premium meat cooked on charcoal grill.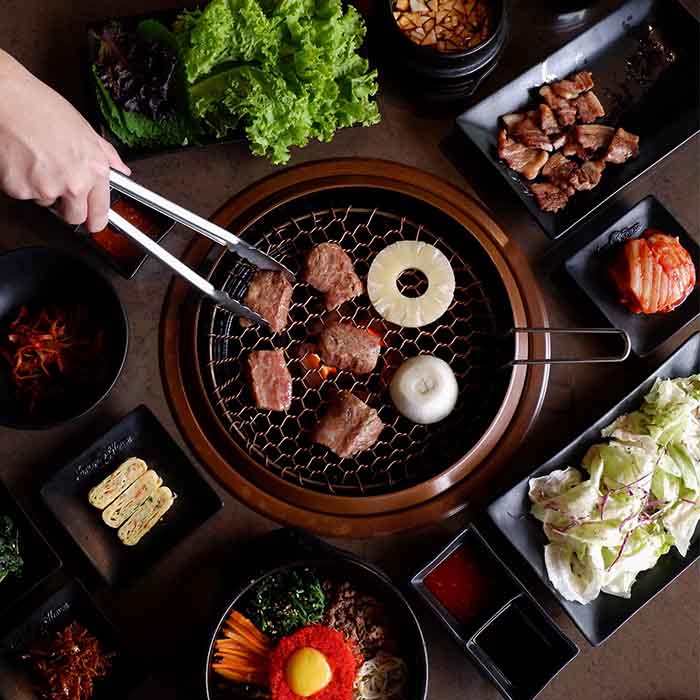 View menu
View their Instagram account
G/F Uptown Parade, 38th Street Corner 9th Avenue, Fort Bonifacio, Taguig
(02) 946-3733
Royal Indian Curry House or R.I.C.H. is a popular late night sports bar and restaurant in the growing Poblacion food hub in Makati. It serves authentic Indian cuisine and is also an all-in-one hangout spot that boasts of five floors of entertainment and dining areas. If you find their dishes too savory for your liking, order a cup of their lassi yogurt to balance out the flavors. READ MORE.
Also read: 8 Secretly Good Indian Restaurants in the Metro

View menu
View their Instagram account
5345 General Luna St, Poblacion, Makati
(02) 801-4435
7107 Culture + Cuisine is primarily a culinary and hospitality food hall that aims to promote the heritage and local food of the Filipinos. The place is divided into five different sections, each highlighting the distinctive set of local dishes that the Philippines has to offer from merienda to desserts. READ MORE
Also read: 12 Restaurants in Manila that Serve the Best Filipino Food with Twists

View menu
View their Instagram account
G/F Treston International College, University Parkway District, 32nd St cor C-5 Rd, Fort Bonifacio, Taguig
(0917) 807-8023
Shinsen which means "fresh" in Japanese is a new homegrown sushi bar located along the busy street of C. Raymundo in Pasig City. It's one of the newest tenants at the Hampton Gardens Arcade and is conveniently located beside a condo, a Starbucks, and other private subdivisions.
Also read: 10 Great Japanese Restaurants Hidden in Ortigas, Pasig
Photo from Booky

View menu
View their Instagram account
2/F Hampton Gardens Arcade, C Raymundo Ave, Maybunga, Pasig
(0977) 855-1105
Also read: 20 New Restaurants in BGC Perfect for First Dates
Ogawa is the newest venture from restaurateur George Pua (of K-Pub, Modern China, and Tony Roma's Philippines) with the Chef Kiyoshi Ogawa, formerly from Senju of EDSA Shangri-la Hotel. It offers a unique and authentic Japanese dining experience in an intimate and well-designed space that transports customers to old town Japan. READ MORE.
Insider tip: They have five special rooms available for private bookings.

View menu
View their Instagram account
2/F Fort Strip, The Fort Entertainment Center, 5th Ave. cor. 28th St., Fort Bonifacio, Taguig
(02) 886-4994
Early Bird Breakfast Club offers gourmet renditions of pupular Filipino and Western breakfast dishes. The vision of this whole-day breakfast cafe is simple – to uplift mornings by providing the most beautiful breakfast experience in Metro Manila.

View menu
View their Instagram
G/F Robinsons Place Manila, Midtown Wing, Adriatico St, Ermita, Manila
(0917) 871-9260
Make the most of your Booky Prime membership and skip the lines! Get up to P500 off your total group bill plus a surprise free dessert at any of our 500 other partner restaurants when you book a table through Booky.
If you still haven't, download the app and make your first booking today! Trust us, it will be your trusty best friend for all your food trips.