Be unabashedly arte.
Who would have guessed that a thesis project would blossom into a full-fledged business?

When owner Monica was still a student at The University of Asia and the Pacific, she came up with the business idea of providing at-home salon services. Thus, I Do Nails was born.
They were one of the first in the business to introduce Konad Stamping – a popular method of nail art which allows the imprinting of pre-designed images on your nails in mere minutes!
Because of this unique service, they gained a following of regular clients. But Metro Manila traffic began to take a toll on them. Rather than close down for good, I Do Nails opened their first branch in Eastwood Mall.
Upon entering, guests will be greeted by splashes of pastel blues, pinks, and purples. While this color scheme is retained in every branch, each one is a little bit different
"Our mall locations are there to provide quick services, which is why the Eastwood and [Ayala Malls] Feliz branches have a more on-the-go vibe. Our McKinley location, on the other hand, is more private so the feel is more spa-like while Kapitolyo branch has a more homey feel since it's near the residential areas," the owner shares.
One thing they are truly proud of are their family-friendly packages. The owner has a young daughter. As a mother, she knew she wasn't going to charge the same price for children and adults. (Kids have smaller nails after all.) They make sure to use organic, non-toxic products and they're also given more care and attention than the typical client.
Fun Fact: Pregnant women can avail of mani-pedi services using their collection of organic nail polish as well.  This has been tried and tested by the owner herself when she was expecting. 
Another service they highly recommend is the Orly GelFX Builder, a light nail extension that looks natural and lasts for weeks.

Treat yourself to some R&R by trying out I Do Nails' best-selling services. With Booky, you can get discounts on their Gel Polish Mani, Polygel Extensions, and All The Way Package:
Gel Polish Manicure
Say "I do" to long-lasting nails! Enjoy a fresh gel polish manicure that'll have you looking good and ready for any occasion
Insider Tip: Take your nails to the next level with the addition of jewels, stones, and charms!
Polygel Extension with Gel Manicure
Nail your newest look! Put on some attention-grabbing polygel extensions and top your new nails off with a gel manicure.
All The Way Package
This total foot pamper package will leave you refreshed and recharged for the day ahead.
Get the full I Do Nails experience with a foot scrub, paraffin, manicure, and pedicure!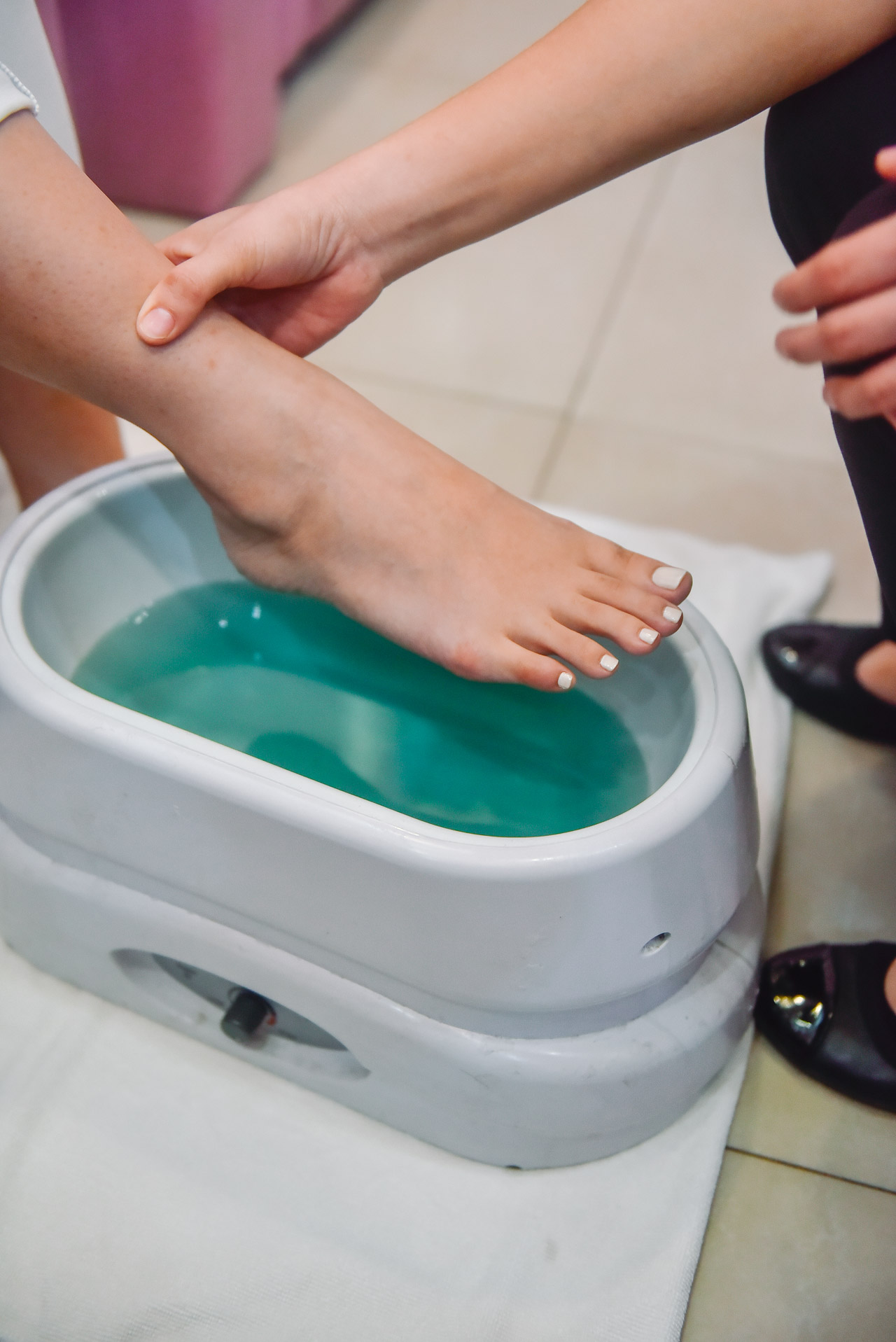 I Do Nails is a must-try for any kikay girl. While they offer all your typical services like pedicures, foot spas, paraffin treatments and the like, what truly sets them apart from other nail salons is the ability to customize your nail art. They make sure to stock up on what's new and cutting edge (they have powder polish!) but even their regular and most basic manicure can last for over a week.
Check them out here
View their website
View their Instagram account
3/F Eastwood Mall, Libis, Quezon City
Ready for the next step of your makeover? Click on the "GLAM" tab on the Booky app to discover the best places in Metro Manila to get pretty and pampered.
Comments
comments