A beach club in the middle of BGC! *Restaurant is permanently closed*

Their first branch in Movenpick Hotel Mactan Island Cebu was a hit and now they're here in BGC!
Ibiza Beach Club came about when owner Manny O. and Francisco Beltran, a show and record producer, originally from Mallorca, Spain, wanted to help brighten Cebu's travel and tourism. Their core idea is to bring both food and entertainment in perfect harmony that emulated the vibe and look of Ibiza.
Fun fact: The Manny O. Group is a Cebu-based holding company founded by Manuel H. Osmeña. A prominent player in the Philippine tourism industry.
Indeed, Ibiza Beach Club is the life of the party in Movenpick Hotel Mactan Island Cebu. With their great success, we can finally experience this hip and electric destination in Manila! It can accommodate up to a thousand guests!
Fun fact: Ibiza is a highly-visited island in the Mediterranean Sea off the east coast of Spain.
Fun fact: Everything in Ibiza is locally designed and made - from the interiors and furnitures to the staff's uniform and shoes.
You may also choose to stay at the First Class Dining Area with a minimum bill of P1,000/person (Monday – Sunday LUNCH), P2,000/person (Sunday – Thursday DINNER) and P3000/person (Friday and Saturday DINNER).
Relax and have a dip into their jacuzzi with a beautiful view of the BGC skyline.
Every night, there's a 45-minute performance from the Ibiza Beach Club Show Team, composed of Filipino artists. Expect that each night has a different theme. It may be Disco, Retro Pop, Latin, Broadway, or Movie musical accompanied with daring stunts and exhibitions.
Fun fact: Ibiza's sound system is powered by D & B Audiotechnik, dubbed as the Ferrari of sound equipment.
Now, let's talk about their food. Ibiza Beach Club is known for their 15-course Balearic grill meal, Balearic spices concocted by none other than Manny O. himself! Enjoy a hassle-free dining experience as chefs will directly serve freshly cooked meat and seafood. Introductory price is at P2,500+. Check out the different meats and seafood they'll be serving below.
Insider tip: Before starting the 15-course meal, you may start with a serving of salad, different side dishes and Pao de Quejo (cheese bread).
Grilled Chicken
New Zealand Lamb Chop
Filet Mignot Wrapped In Bacon
Parrot Fish
Lamb Shoulder
Angus Rib-Eye Steak
Tiger Prawns
Cuttlefish
Baby Back Ribs
Crispy Pork Belly
Buttery Salmon
Beef Short Ribs
Ostrich Meat
Insider tip: While enjoying your meal, you can pair it with unlimited serving of award-winning Manny O. Wines. Simply add P600+.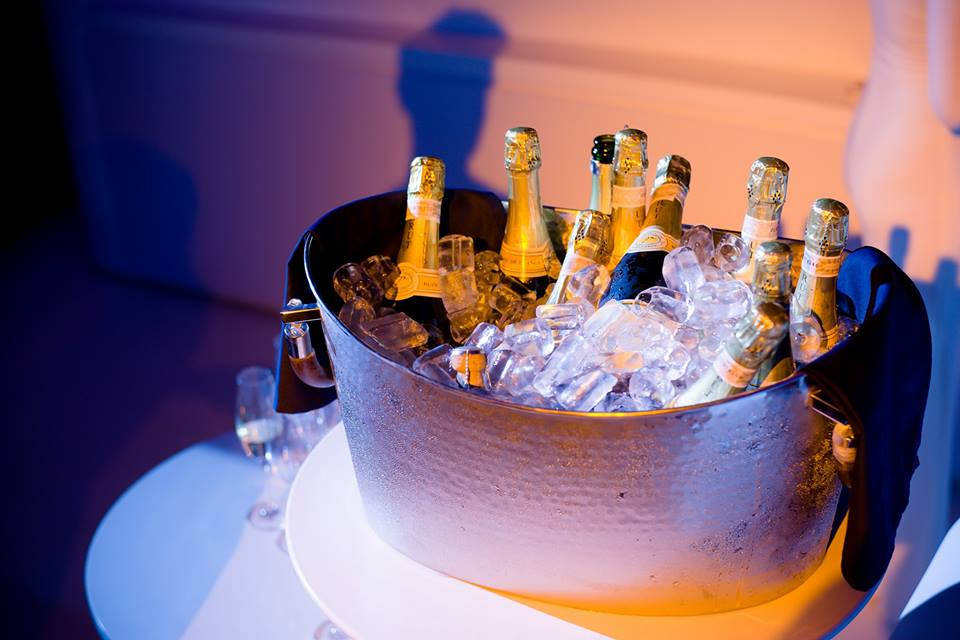 To cap off this decadent meal, have a look at their dessert menu, they have sweet treats to end a great meal like Grilled Queen Piña and Mövenpick Ice Cream to name a few.
Grilled Queen Piña
Pineapple grilled in cinnamon sugar and honey served with fresh yogurt and crushed nuts
Mövenpick Ice Cream
It's creamy and shipped freshly from Switzerland!
They also serve cocktails like their famous Ibiza Sour!
Ibiza Sour
Aside from their 15-course meal, you may opt to have their Early and Late Seating Lunch Special, price starts at P500, and Executive Lunch Special, price starts at P1,000 (See further details below) Also, you may choose from their delectable a la carte dishes and tapas like Lamb Skewers, Chorizo and Egg Tapas and more.
Reservations are accepted
View their Instagram account
7th Avenue corner 30th Street Bonifacio Global City, Taguig
(02) 755 1777
Follow our Instagram @bookyapp and the blog for the latest news on food and restaurants in and out of Manila. If you still haven't, download Booky–it's free on iOS and Android!
Sea ya there!