Check out the Philippines' first indoor Japanese seafood market and food hall.
Ichiba, meaning 'market', is the first ever Japanese seafood market concept in the Philippines. Inspired by the large, bustling seafood and wholesale markets in Tsukiji, Kuromon, Kyushu and Hokkaido, Ichiba sought to bring the same lively and gastronomic experience to the Philippines.
The Ichiba experience begins with a warm welcome that instantly transports you to one of the busy markets of Japan. Take a seat, choose between a communal table or a station counter seat. You can go around and order yourselves, or you may also have one of the serves take your orders.
Tip: Remember your table/seat number when you go around the market.
Experience a taste of Japan's best through Ichiba's 10 food stations, each station serving a specialty–Takoyaki, Gyoza, Tempura, Yakitori, Ramen, Donburi, the fresh market display, a live seafood market, fishing area and the Asahi Bar.
The 6 food stations at the center of the market is the heart of Ichiba. Takoyaki and gyoza make great appetizers to begin your meal. The tempura and yakitori stations are the most popular stations. Lastly, what's a Japanese restaurant without ramen and donburi rice bowls?
Tip: A lot of the items on the menu are not displayed at the stations so make sure to check the menu as well for salads, sushi rolls, robatayaki and other entrees. (View Full Menu)
The fresh market display is where the sushi counter is. Spot Chef Nobuyoshi Onishi in action slicing your sashimi or shucking oysters.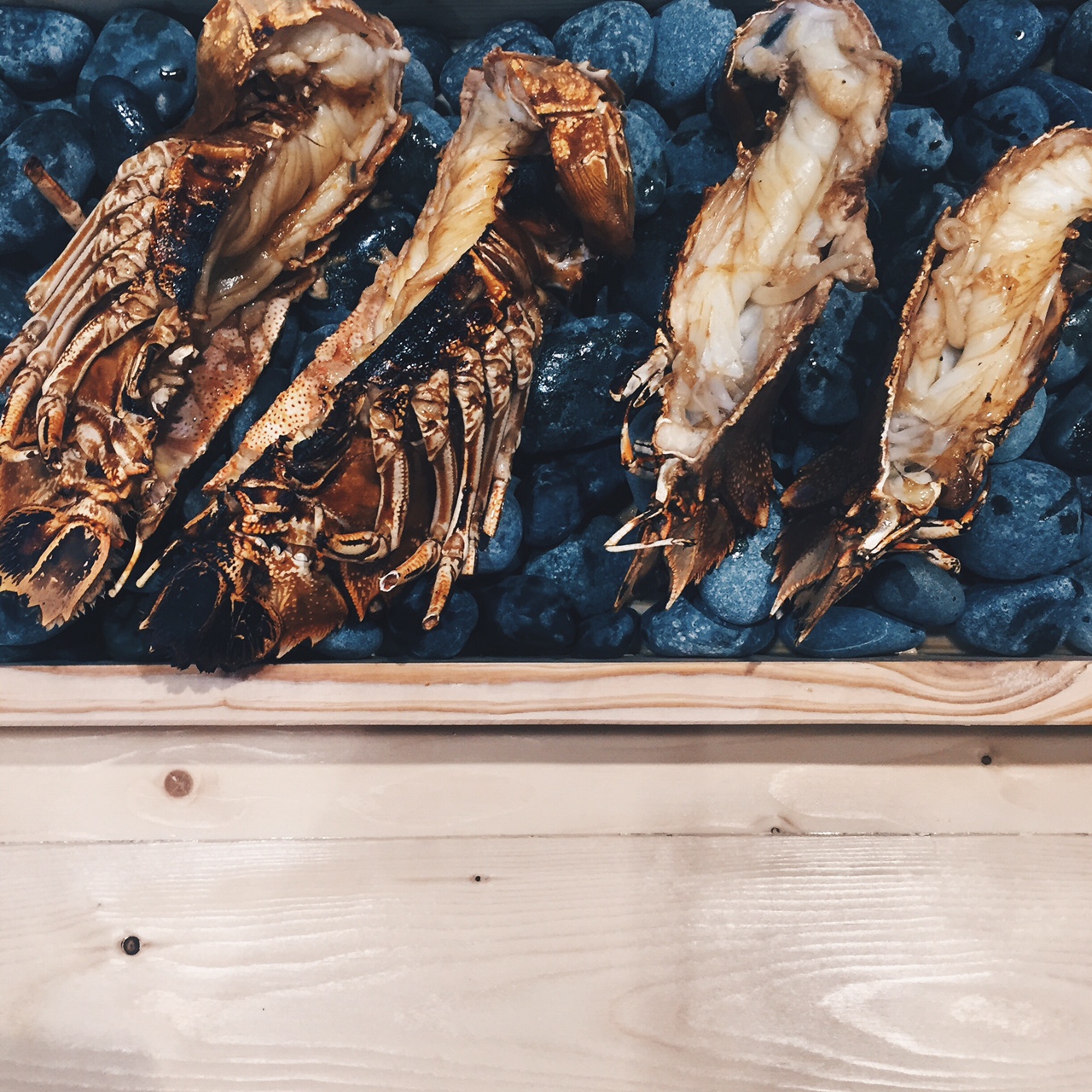 Unique to Ichiba Japanese Market is their live seafood market that comes with a fishing area. Yes, you read that right. Guests (especially children) can enjoy the experience of catching and eating their own catch.
Mechanics: Buy bait from the staff and start fishing. Fishing is free but you have to pay for what you catch and the cooking charges. Remember you only have 30 minutes per turn.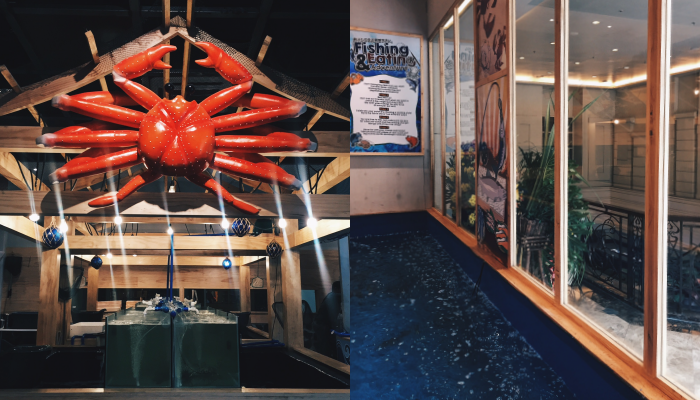 At the far end of the market is the Asahi Bar, the first in the Philippines as well. What better way to complete the experience than toasting to ice cold glasses of Asahi beer with friends and family.
Before you leave, make sure to check out Ichiba's mini-grocery where you can find your favorite Japanese goodies and to take a photo with their fun hats and hand props!
We have all but one man to thank for this new dining experience, CEO Bryan Tiu, founder of the Teriyaki Boy chain of restaurants, in photo with his main man and chef, Chef Nobu. P.S. He can speak a bit of Tagalog!
Follow Ichiba @ichibaph on Instagram and their official hashtags #ichibaph #ichibajapanesemarket to see the latest news and trending conversations them. If you're not already enjoying the offline convenience of Booky, it's free to download on iPhones and Android.
Reservations are accepted
View their Instagram account
2/F Newport Mall, Resorts World Manila, Newport City, Pasay
+63 917 732-2176