Flex that dewy skin with zero makeup!
Dewy skin and Korean glass skin trends have been blowing up on social media, and for good reason. These looks are all about having a healthy, glistening complexion. But truth be told, achieving these #SkinGoals can require insane amounts of skin care product and not enough time to commit to a rigorous routine.
Also read: Skin Laser Treatments: Which Works Best For Your Skin?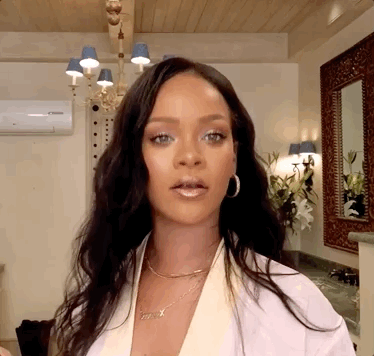 Instead of toiling away on a time-consuming skin regimen or caking yourself with wet-looking foundation (not great for acne-prone skin), an IV Drip Treatment may be an option for you. Here are some things you may want to consider before going under the needle.
How does it work?
Intravenous vitamin (IV) therapy promises to boost your energy and make your skin look great, depending on what fluids you opt for. When you get an IV treatment, this means you'll be receiving a liquid mixture of vitamins, minerals, and antioxidants through a small tube inserted into your vein.
Fun fact: You might taste the vitamins as they flow through you!
You'll be hooked up to a bag filled with "solution solutions" where the liquefied nutrients will flow directly to your veins. One of the most popular glow-boosting IV infusions is a Gluta drip, which apparently, isn't just for skin whitening. Also referred to as a "master antioxidant," it helps clear skin and detox your body, making your skin look healthier and glowing!
Is it safe?
While it is generally safe, it's important to consult a doctor before the procedure. It's also vital for patients to be well-rested, so that your body is relaxed and the attendant can easily find the right place to inject you.
Lastly, you should eat before the procedure to avoid any sort of dizziness that may be caused by the vitamin solution's high potency.
How long does it last?
Not long. The procedure only takes about twenty to forty-five minutes. Easy as pie!
Are there any side effects?
The IV therapy procedure may cause a bit of bruising, but it's virtually painless and will disappear after a few days.
Does it work?
Within 24 hours after the procedure, many claim that their skin looks brighter and more glowing, their energy boosted, and their dark eye circles almost unnoticeable.
The results of one drip session can last for about a week, but with regular sessions, can really help maintain and further improve your look!
The White Drip Lounge offers top-of-the-line treatments, drips, and shots for your skin. A signature product, experience a best-selling mix of vitamins and antioxidants that produce fairer and more radiant skin with the White Drip Cocktail.
Price: ₱5,000 ₱2,999
Check them out here
View all branches
View their Instagram account
Found in the heart of Poblacion, enjoy top-of-the-line beauty treatments and effective drips guaranteed to make you feel incredible, inside and out!
Enjoy this recovery-specializing drip and take care of your hangover as you replenish, re-hydrate, and detoxify.
Price: ₱1,600 ₱1,100
Check them out here
View their Instagram account
5682 E&M Bldg, Doña Carmen St, Poblacion, Makati
(0915) 015-2497
Valeur Skin and Body Clinic is locally grown skin care facility that has made it its mission to nurture and grow the inner beauty of each customer. Enjoy a regular dosage of a glutathione and vitamin C mix guaranteed to restore and revitalize your skin with Valeur's Gluta Elixir Push.
Price: ₱1,200 ₱480
Check them out here
View all branches
View their Instagram account
Stem Cell Manila is a beauty institution that takes full advantage of the rejuvenating properties of stem cells by offering services that are anti-aging and regenerative. Enjoy a weight loss drip that uses vitamins and fat burners to boost your metabolism and turn that stored fat into lean muscle.
Price: ₱5,000 ₱3,500
Check them out here
View their Instagram account
Unit 2104 G/F Centuria Medical Makati, Kalayaan Ave, Poblacion, Makati
(0917) 845-3480
Have a taste of Belgian beauty. Europeanne Aesthetics guarantees premium quality care and service that you won't be able to find anywhere else. Achieve glowing skin with the help of a potent mix of antioxidants, vitamins, and acids from their Glutathione Drip.
Price: ₱4,000 ₱2,000
Check them out here
View all branches
View their Instagram account
Find your glow with Stella Gluta Drip! Look and feel your absolute best with their patented roster of glutathione drips that are sure to do wonders for your skin and wellness along with beauty experts committed to giving you the pampering you deserve.
Price: ₱2,500 ₱1,750
Check them out here
View all branches
Martino Bldg, D M Guevarra St cor Kanlaon St. Highway Hills, Mandaluyong
Be part of this premium skincare experience and treat yourself to Gluta Drip Manila's top-of-the-line glutathione products, expert beauty therapists, and irreplaceable touch. Experience this skin whitening and anti-aging immune system booster made to cleanse your skin and detoxify your organs for a healthier and more radiant you!
Price: ₱3,000 ₱2,000
Skin Rejuve Luxury by Paris de Skin is a medical aesthetic clinic that performs cutting-edge procedures that provide safe, quick, and effective results. Enjoy their patented Luminous Drip and minimize your dark spots and blemishes, giving you luminosity sure to turn heads!
Price: ₱8,000 ₱3,000
Check them out here
View their Instagram account
Annex B, Lucky Chinatown Mall, Reina Regente St, Binondo, Manila
(0935) 736-1402
Skin Society Laser and Aesthetics is a revolutionary skin care clinic that provides medical-grade and specialized aesthetic treatment to their clients. Skin Society's Platinum Glutathione drip will reduce fine lines and wrinkles, remove uneven skin tones, and restore your skin's natural, youthful glow!
Price: ₱2,499 ₱1,500
Check them out here
View their Instagram account
G/F The Pearl Building, Almond Nut St. cor Gil Fernando Ave, San Roque, Marikina
(02) 982-1012; (0917) 335-3353
Lacey's Gluta Drip and Beauty Lounge prides itself in providing excellent but affordable beauty and wellness solutions for its clients. Their Geisha Drip is made of gluta and amino acids paired with complex Japanese organic extracts formulated specifically for skin lifting, whitening and firming!
Price: ₱2,300 ₱1,600
Check them out here
View their Instagram account
98 Rd 1, Project 6, Quezon City
(02) 280-9988; (0945) 429-8184
Belo – Cinderella Drip
Belo Medical Group specializes in a wide array of premium services in dermatology and cosmetic surgery. Their Cinderella Drip, being one of them, is a potent blend of antioxidants that help fight the signs of aging, lighten and even out skin tone, and boost skin clarity.
Check them out here
View all branches
View their Instagram account
Want to know all things food, fitness, and beauty in the Metro? Booky has got you covered with tons of offers waiting to be claimed. Just download the Booky app and discover new trends, places, and services in the city!