Jamba Juice blessing us with not one, not two, but THREE SMOOTHIES!
Looking for an energy boost to brighten up your day? Jamba Juice has exclusive, new pick me up deals with Booky that will get you THRICE THE SMOOTHIES for you and a friend (and another friend) to zoom through your day!
Booky lets you enjoy Buy One Get One (BOGO) promos at your favorite restaurants throughout the metro. Get two of everything from fries to fro-yo, and even smoothies!
Jamba Juice serves up fresh juices, fruit smoothies, energy bowls, and power packed snacks. Since opening their first Philippine store in 2011, Jamba Juice has quickly become a favorite among health nuts and smoothie lovers alike!
Bundle of 3 Fruit Freeze
Get a mix-and-match Fruit Freeze trio of your choice.
Price: ₱220 instead of the original ₱237
Choose from the following flavors: Mango, Blueberry, Citrus Peach, Strawberry, Coffee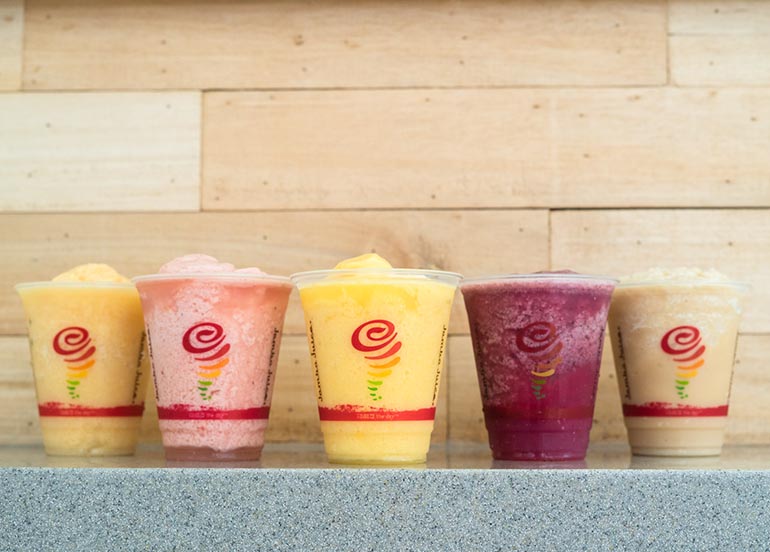 To claim your BOGOs from Jamba Juice just follow the steps below:
Download Booky's app and sign up for a free trial
Scan the QR code displayed at the branch
Pick a coupon to claim
Guess what! Booky has more Buy One Get One promos waiting to be claimed! Just download the Booky app and go to the Buy 1 Get 1 tab to check out all the exciting food you can claim throughout the metro!
Remember to tag us in your photos with the hashtag #BookyTwinning to be featured!