Chimichurri so good!
If you haven't heard of Chimichurri yet, you're in for quite a treat. Chimichurri sauce usually consists of minced garlic, red pepper flakes, chopped parcely, cilantro, oregano, olive oil, and red wine vinegar.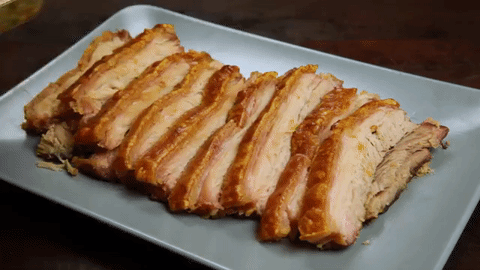 The sauce originated in Argentina and is perfectly paired with grilled or roasted meats. Honestly as we write about this, our tummies are already grumbling.
Also read: Top 10 Most Loved Latin American Restaurants in Metro Manila
No need to experiment to get the right ratio or get the perfect recipe cause you can now easily pair your favourite roast chicken with this kick of a sauce at Kenny Rogers!
The perfect meal exists… and that's in the Chimichurri Solo. It's Roast Chicken with Chimichurri sauce and includes (2) two side dishes, (1) one corn muffin, and rice.
Update: Check out all of our Buy 1 Get 1 deals here!

Still hungry? Here are some of our awesome offers with Kenny Rogers that you could try for your next meal.
With their signature roasted chicken and famous corn muffins, Kenny Rogers has been a staple restaurant for Filipinos for generations. Homestyle meals, healthy options, steaks, and ribs – plus an assortment of sides that have countless of combinations!
Insider tip: You can enjoy all these offers with just your Booky app, you can try it for free too!
Grilled Sea Bass
Stuff your bellies with a delicious feast of a lean and meaty sea bass fillet grilled to perfection served with a heavenly lemon butter dip and a load of tasty sides!
Price: Enjoy Grilled Sea Bass for ₱410 ₱299!
NEW 10-inch Chicken Quesadilla
Bigger and Better, enjoy this savory goodness, times two! This is the ultimate meal.
Price: 2 orders for ₱270!
But that's not all Kenny Rogers has to offer. Chomp down on two delicious Ham and Cheese Sandwiches, or get two of salads for the price of one! You can choose from either their Kani & Mango Salad, Caesar Salad, or just get one of each!
Kani & Mango Salad
Romaine lettuce, tomato, carrots, white onion strips, ripe mangoes, kani & sesame dressing
Price: Two orders for ₱218
Ham & Cheese Sandwhich
A premium sandwich, packed with whole muscle ham and hearty American cheese.
Price: Two orders for ₱225
Caesar Salad
Romaine lettuce, tomato, carrots, white onion strips, bacon bits, parmesan cheese, boiled egg & caesar dressing
Price: Two orders for ₱218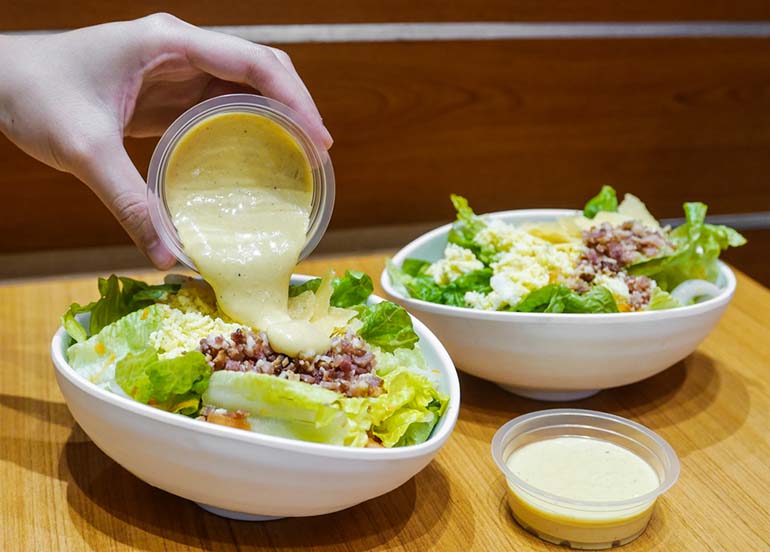 Try out these NEW offers!
OMG Chicken Bun with Wintermelon Milk Tea
Snack on chicken strips with TLC, onion, garlic mayo, and coleslaw in between two buns then pair it off with a classic Wintermelon Milk Tea for the ultimate meal!
Price: Two orders for ₱259
Chicken Quesadilla with Wintermelon Milk Tea
Get an all-time favorite Tex-Mex snack – a tasty chicken quesadilla with your go-to Wintermelon Milk Tea!
Price: Two orders for ₱259 
Cheeseburger with Wintermelon Milk Tea
Grab a bite of this juicy burger patty grilled to perfection then placed on a sesame bun with lettuce, tomato, and mayo. Pair it off with the all-time favorite Wintermelon Milk Tea!
Price: Two orders for ₱259 
To claim your BOGOs, just follow the steps below:
Download Booky's app and sign up for a free trial
Pick a coupon to avail
Scan the QR code displayed at the branch
View menu
View all branches
View their Instagram account
Check out their website
Guess what! Booky has more Buy One Get One promos waiting to be claimed! Just download Booky app and go to the Buy 1 Get 1 tab to check out all the exciting food you can claim throughout the metro!
Remember to tag us in your photos with the hashtag #BookyBOGO to be featured!
Cover image from Kenny Rogers Roasters.