You walnut believe this.
In case you missed it, Kylie Jenner recently announced the release of her new skin care line, Kylie Skin. Unfortunately for the 21-year-old beauty mogul, not a lot of people were convinced.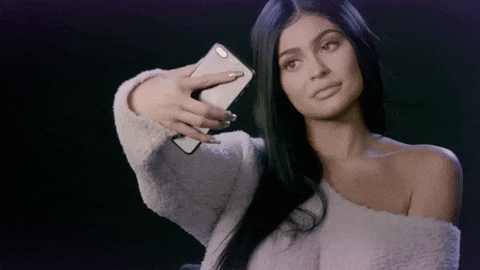 People immediately took to Twitter to express their outrage over her latest Kylie Skin product, the walnut face scrub. The scrub is facing a lot of backlash because, while not all face scrubs are necessarily bad, the jagged edges of the walnut shell powder are said to cause tears in your skin.
Insider Tip: You can check out the Kylie Skin website to see the product descriptions and ingredients yourself.
Fun fact: In 2016, St. Ives faced a lawsuit against their infamous apricot scrub, because of its abrasive ingredients. One of the ingredients being walnut shell powder. 
If you're a skin care enthusiast, you'll know that dermatologists have long been advising against walnut scrubs since exfoliants with walnut shell powder are generally harsh on the skin. It can even cause dryness and inflammation.
While Kylie herself said that the skin care product is her 'secret to a fresh face', the Twitterverse isn't keen on cashing out for the $22 face scrub. If anything, people are angrier that Kylie has access to the best professionals, but can't be bothered to use better formulas in her products.
That said, you may want to do your research before trying out any skin care product regardless of its claims. If you feel any irritation or notice inflammation on your skin, wash the product off immediately.
We're more than just food at Booky and we're here to give you the lo-down on the best things to do and discover all over Metro Manila—food, fitness, beauty, and more. Download the Booky app for FREE to discover today's best idea.
Cover image from KylieSkin.