Mmm… pork.
Lechon. For many of us, it's tied to some of our fondest memories of growing up. It's the V.I.P. (Very Important Pig) — always present and certainly always welcome at any fiesta, birthday party, or family reunion.
Yes, we know it's not exactly a food one typically associates with health but we'll argue that lechon is good for us anyway. Good for the soul.
WARNING: These photos contain fatty content. It is advised to have your doctor on speed dial.
Let's get something straight. Lechon is everything.
Whether it's a belly roll…
Or livin' dat extra rice life…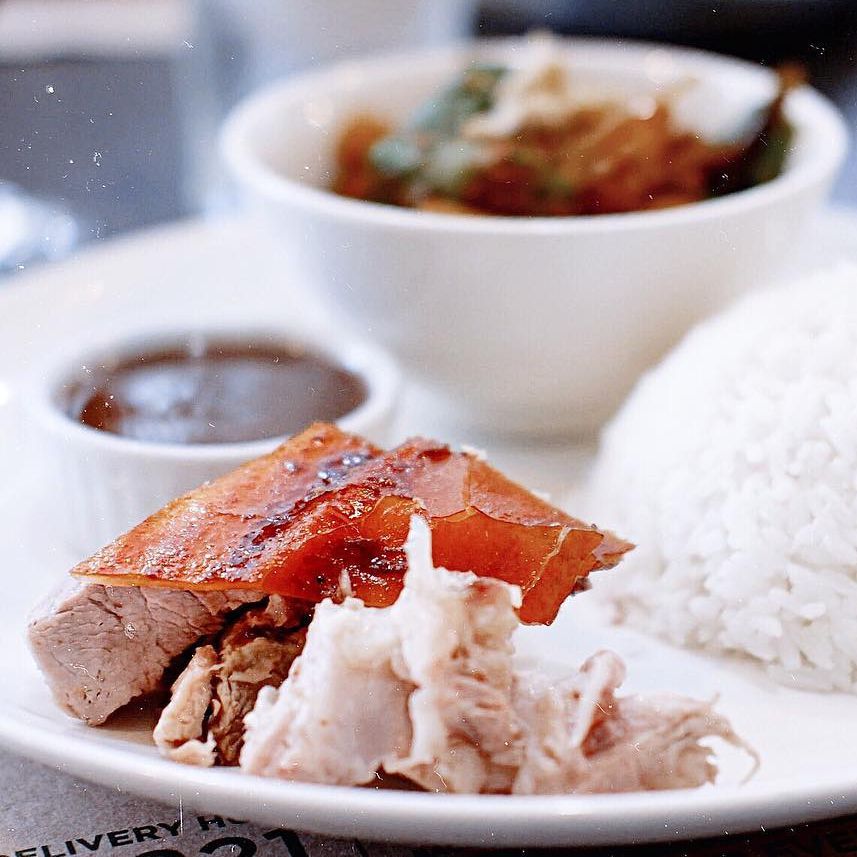 Matched with it's OTP (beer, obvi)
Exclusive: Buy 1 Get 1 Lechon Sisig at Tatang's
or just being the strong, independent lechon it is…
Lechon is bae. Period.
I MEAN, LOOK AT DAT.
It should be an art form, really.
You can adorn lechon with all the fixings.
Read more: 8 Essential Restaurants for Authentic Lechon in Cebu. Truly an essential.
But it's natural state is a thing of beauty too.
You can take things slow and have a bite-sized piece.
but definitions of "bite-sized" may vary.
"Not too much. It will clog your arteries," … said people who know nothing.
We wish our arteries were made of the stuff!
The meat… the pillowy taba, and good Lord… the SKIN!
Look: 11 Best Places to Enjoy Crispy Lechon in Metro Manila
But fine… let's have some veggies on the side "to balance things out."
SIKE! #lechonandonandon
Lechon for daaaays
Seriously though, this deserves to be our national dish.
Lechon is the hero we need.
I think we've made our point. #lechoniseverything
If you're not already enjoying the convenience of Booky, you can download the app for FREE on iPhone or Android. Discover over 900 of the top restaurants in Metro Manila and just watch as your foodiverse explodes!
Keep tagging us on Instagram @bookyapp #bookymanila so we can join your food trips around the city. We see you!