These might just be your new favorite desserts.
McDonald's is sparking joy this Christmas season with their new treats, and we're lovin' it. Especially because they're giving two of their desserts a huge chocolate and coffee upgrade! Introducing McDonald's two new desserts from their Dreamy Desserts line: the Coffee McFlurry with Oreo, Rich Chocolate Pie, and Brown Sugar Sundae with Pearls.
Perfect for that caffeine kick, enjoy McDonald's Coffee McFlurry mixed with mild roast coffee syrup and topped with crushed oreos for only ₱49.
Brown sugar boba lovers, rejoice! Straight off the bat from their McMilk Tea, they've transformed their popular dessert into the Brown Sugar Sundae with Pearls only ₱49.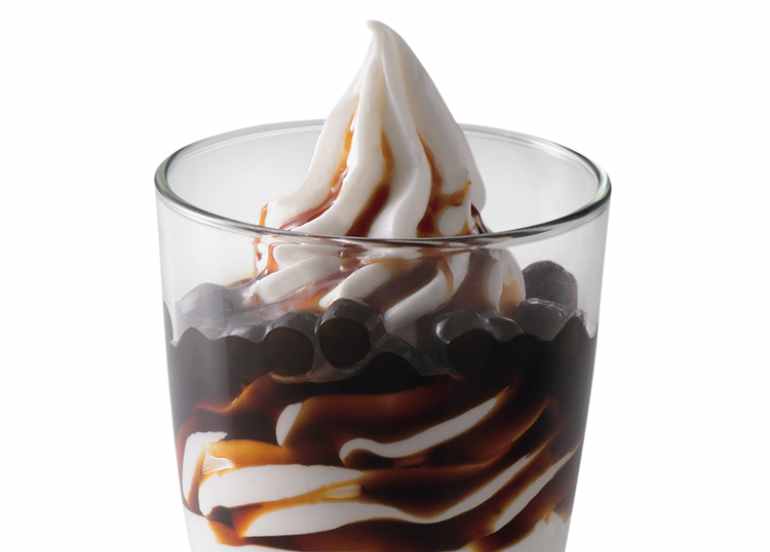 Chocolate lovers, there's something for you, too! Have a taste of their Rich Chocolate Pie; a cocoa-flavored crust filled with thick dark chocolate sourced from Africa and South America, you can get this dessert pie for only ₱39.
There's no time to lose, because McDonald's is serving up these two desserts starting October 28 in all branches nationwide. For more updates on McDonald's PH, check out their Facebook page here.
View menu
View all branches
View their website
View their Facebook page
View their Instagram account
In case you missed it
Aside from being everyone's go-to travel destination for the past half decade, The Land of the Rising Sun has made a huge dent in our food scene. Japanese cuisine has almost dominated as our favorite food (second only to our Filipino dishes), from ramen, sushi, yakitori, and so much more, and it really showed last year when McDonald's came out with Flavors of Japan.
Flavors of Japan: Autum Edition
For those who missed it last February, you're in luck, because McDonald's is bringing back Flavors of Japan: Autumn Edition. We've got the same set of burgers: the Ebi Burger, lightly salted, tempura-coated shrimp patty with sweet sauce, and the Teriyaki Samurai Burger, beef patty dipped in Teriyaki glaze, both sandwiched between a black and white sesame bun.
Seasons change, but McDonald's quality items stay the same. In place of the Strawberry Sakura Float that came earlier this year, we've now got the Fuji Apple McFreeze, a sweet and icy Red Apple-flavored treat.
Can you guess what's in place of their Nori Fries? YUP, YOU GUESSED IT.
Twister Fries
No introduction needed. Our favorite Twister Fries are back!
Available now for a limited time!
Did this spark joy? Like us on Facebook, Twitter, or Instagram to stay on top of the latest foodie news, and tag us in your photos!