Ditch the popcorn and discover these amazing BOGOs perfect for movies!
Air-conditioning, comfy seats, and good food are enough reason to live in the cinema forever- especially in this summer heat- but we know that sometimes the usual crew of popcorn and snacks just don't cut it!
For the times that popcorn isn't enough, we've compiled a list of must-have Movie BOGOs that are the perfect upgrade to your quick snacks. Most of the items on this list can be purchased in malls and at stalls near the movie house and the best part? You can enjoy BUY ONE GET ONE deals for each one thanks to Booky!
Update: Check out all of our Buy 1 Get 1 deals here!
Eat!
Chef Tony's offers up a wide selection of flavored popcorn perfect for adventurous eaters or for those who want a break from the usual flavors of butter, cheese, and sour cream.
Insider tip: With Booky, you can get a Small Jalapeno Cheddar Popcorn with Chef Tony Pretzel for less and 2 Mochachino and Original Caramel for less!
View menu
View their website
View their Facebook page
View their Instagram account
View their branches
Looking for a go-to place that serves up no-fuss, quick take-out treats? Then head on to NYFD, a place where you can get any kind of finger food under the sun from thick cut fries to full-blown rice meals.
Must-try: Shoestring Fries
Offering quality candies and chocolates imported from all over the world to Filipinos, Candy Corner has become the #1 source of sweet treats for every occasion.
Must-try: American Licorice Sour Punch, Crunch Dark Chocolate Bar, Warheads Sour Candy, Harry Potter Chocolate Frogs, and so much more!
Yellow Cab is a popular pizza chain that opened back in 2001, known for their premium ingredients and generous toppings. They wanted to share a slice of New York with Filipinos, hence the name and ode to the famous NYC taxis.
Must-try: MyWraps
Hot Buffalo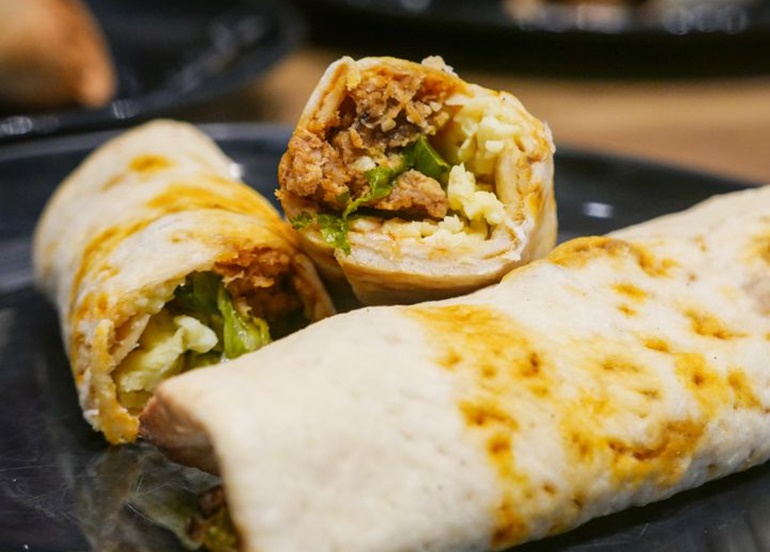 Meaty Marinara
Smokehouse BBQ
Churreria La Lola, from the same group behind Rambla, is a dessert shop featuring this popular Spanish dough pastry, deep fried churros, served with their signature Belgian chocolate dip.
Must-try: Churros Clasicos
Must-try: Nutella Xuxo
Pound by Todd English is a spinoff of Todd English Food Hall's burger station. It serves gourmet burgers and sliders in a vintage-inspired setting, carrying an intimate 1920s speakeasy vibe.
Must-try: Secret Sliders
Yo! Panda is a new restaurant concept serving modern Asian inspired dishes and desserts. Apart from Asian rice meals, they specialize in soft serve bubble waffles in different flavors like Mango Cheesecake, Choco Matcha Jelly, and Peanut Dulce De Leche.
Must-try: Soft Serve Ice Cream
Pizza Studio is a pizza parlor franchise from Los Angeles, California. It allows you to create-your-own pizza or may opt to choose from their unique specialty flavored pizza.
Must-try: 10-inch Pizza
Must-try: 7-inch Pizza
Cinnabon is an all time favorite. with their fresh, aromatic, oven-hot cinnamon rolls. Over the years, they've brought sweet goodness to our homes and tummies. From timeless cinnamon rolls to mashups like chocobons and pecanbons, Cinnabon is a classic.
La Maripili is a churreria specializing in various flavors of the sweet and savory Spanish dough pastry: churros. They also serve salads, sandwiches, and more.
Must-try: Churros with Hot Chocolate Dip
Fatburger offers lean Angus beef burgers that come in 5 sizes (small to XXXL), hand-scooped ice cream milkshakes, handmade onion rings and fries, and their build-your-own burger.
Must-try: Chili Cheese Fries
View menu
View Instagram account
G/F Glorietta 2, Palm Drive, Ayala Center, Makati
(02) 805-8615
Inspired by the A&W milkshakes of the 80's, Starr's is a dessert parlour that serves creamy and thick milkshakes with dreamy flavors and toppings. It also serves some light snacks to pair with their drinks.
Must-try: Mozzarella Poppers
Three Guys and a Grill is a concept of Tom Thurnherr (Swiss), Duncan Gates (Kiwi) and Franck Shrope (Fil-Am). They serve different kinds of hot dogs like the Posh dog, Ang-hang (spicy lamb sausage), Swiss Army dog, as well as drinks and chips.
Must-try: Bacon Piggy Dog
Dairy Queen truly is the queen when it comes to satisfying ice cream and other frozen dessert treats. From blizzards to ice cream cakes to dilly bars, Dairy Queen is sure to put a smile on your face and fill your belly.
Must-try: Regular Oreo Blizzard
Drink!
Jamba Juice serves up fresh juices, fruit smoothies, energy bowls, and power packed snacks. After opening their first Philippine store in 2011, Jamba Juice has quickly become a favorite of the health conscious and smoothie lovers alike!
Must-try: Strawberries Wild
Must-try: Banana Berry
Infinitea is known for being one of the Metro's leading tea shops offering up a variety of drinks from coffees to fruit teas. Made from 100% freshly brewed loose-leaf teas of high quality, their authentic pearl milk tea is a bonafide favorite.
Must-try: Large Original Milk Tea
Gong Cha serves milk tea, fruit juices, ice smoothies, brewed tea, chocolate beverages, and coffee. There are over 170 outlets worldwide spreading from Taiwan, Hong Kong, Singapore, Macau, China, Malaysia and the Philippines.
Must-try: Milk Alisan Tea
A tried and true milk tea staple, Serenitea has proven itself time and again as one of the premier milk tea spots in the country. Get hooked on one of their incredible and freshly brewed drinks today!
Must-try: Wintermelon with Pearls
If you're not already enjoying the offline convenience of Booky, you can download the app for FREE! We have more Buy One Get One promos waiting to be claimed! Whether you're on iPhone or Android, you get P1000 worth of savings on us.
Remember to tag us in your photos with the hashtag #BookyTwinning to be featured!