This year's Yulin Dog Meat Festival will happen on June 22. Unless we do something.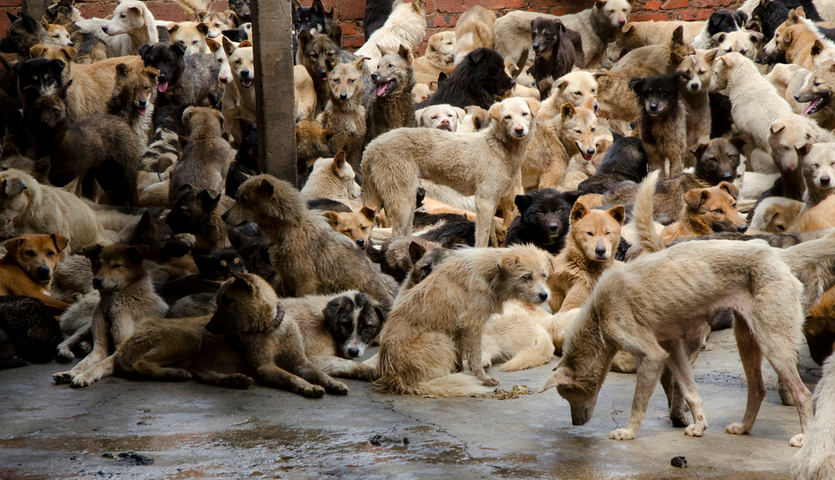 Dog meat refers to the flesh and other edible parts derived from dogs.  Today, 11 regions around the globe still consume dog meat, namely: China, Indonesia, Korea, Mexico, Philippines, Polynesia, Taiwan, Vietnam, the Arctic, Antarctic, and Switzerland.
Although generally regarded as 'man's best friend' (or a family member for many) and spared from consumption, there still remains a handful of culturally intact communities that argue against placing a distinction between dogs and other livestock, saying there isn't any difference with eating meat of different animals. Questions on what factors distinguish one from the others are continuously raised and debated upon by opposing parties (i.e., science, religion, traditional and cultural beliefs, etc.)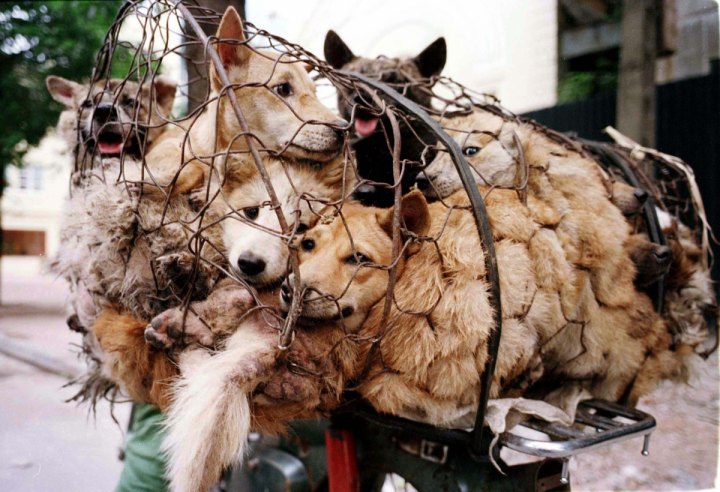 China, perhaps the most prominent country that serves various delicacies which include dog meat, is heavily criticized internationally for being one of the largest illegal traders of dog meat and exposed for animal cruelty.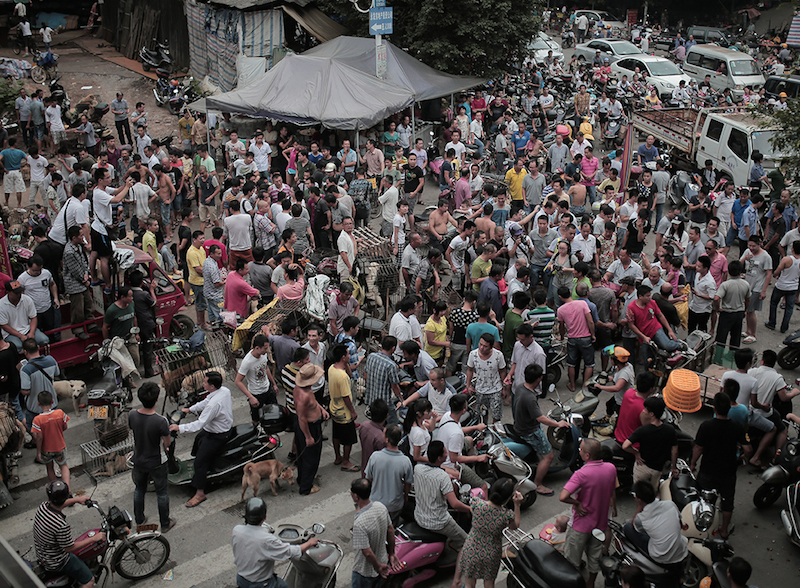 Moreover, still unknown to many, a 'Summer Solstice Dog Meat Festival' is being held in Yulin (a Southern province in China) every June, where an estimate of 10,000 dogs are inhumanely butchered. These dogs are either taken from the streets or abducted from owners' homes. People by the thousands flock the Yulin province to participate every year.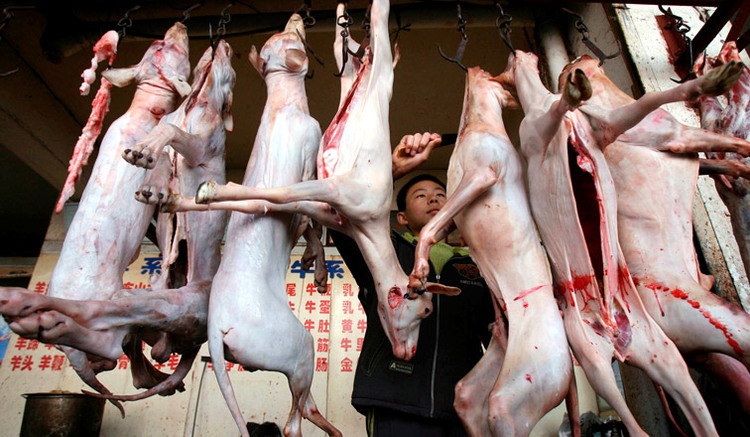 According to legend, eating dog meat dispels ghosts and diseases and has been used to treat impotence. Some even suggest nutritional value from exotic foods. Sadly, through the years, this 'tradition' has been manipulated to cater to the ills of capitalism and profit-seekers. Efforts from local and international activists have been unfruitful when the Chinese government refused to interfere.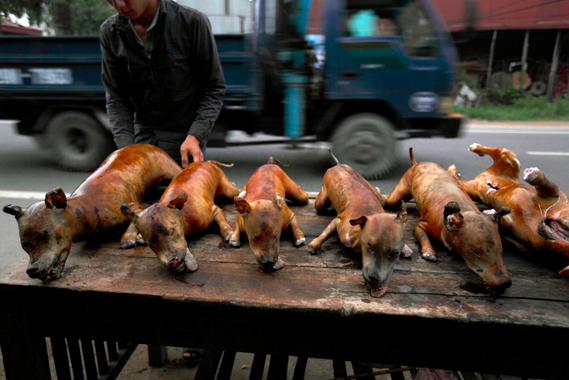 JUNE 22 is about to come. Let's raise awareness by staying informed, but most importantly by taking a stand to not consume dog meat in our own backyard.
In the Philippines, particularly in the city of Manila, Metro Manila Commission Ordinance 82-05 specifically prohibits the killing and selling of dogs for food. More generally, the Philippine Animal Welfare Act 1998 prohibits the killing of any animal other than cattle, pigs, goats, sheep, poultry, rabbits, carabaos, horses, deer and crocodiles, with exemptions for religious, cultural, research, public safety or animal health reasons. Nevertheless, as is reported in newspapers from time to time, the leniency and lack of pursuit for these non-abiding citizens have allowed a number of establishments to continue operating.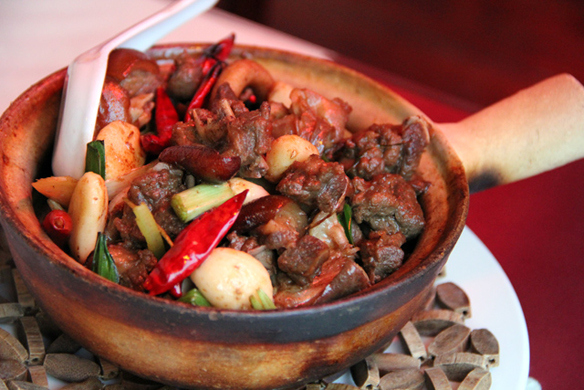 Dog meat in the Philippines is commonly known as Asocena, where 'aso' is Tagalog for dog and 'cena' is Spanish for dinner, and is typically consumed as pulutan to go with beer. One of the most publicly known cultural practitioners and dog consumers are the Cordillera people, which exempts them from the Philippine Animal Welfare Act. But a lot of restaurants in touristy Baguio serve dog meat for commercial purposes and is therefore illegal. It's sad to think that the summer capital of the Philippines holds such dark underground practices.
Here are some of the eateries and restaurants in Baguio, tipped by our Baguio insiders, that discreetly sell dog meat, some using 'pulutan' as its listed name on the menu. Some also mix dog meat with goat meat without informing their customers. Stay away from these restaurants.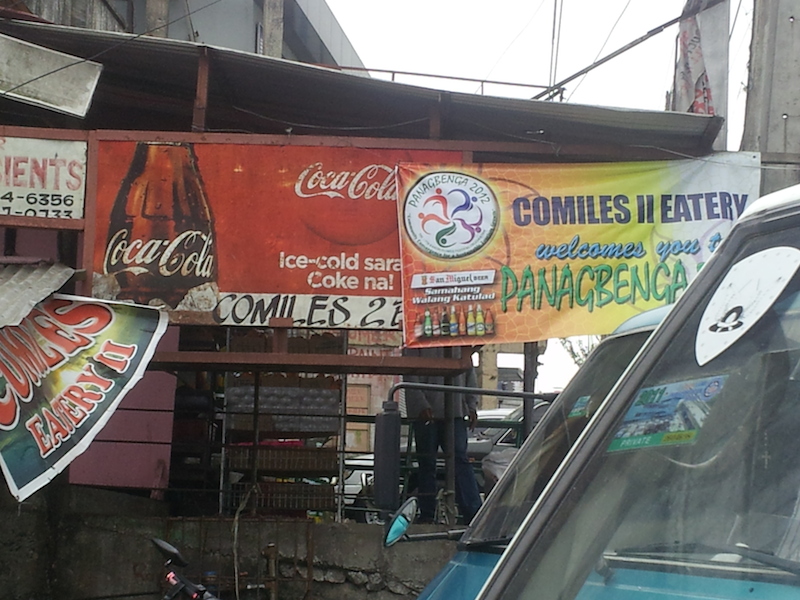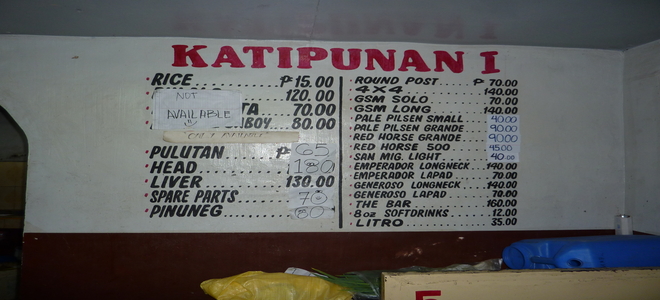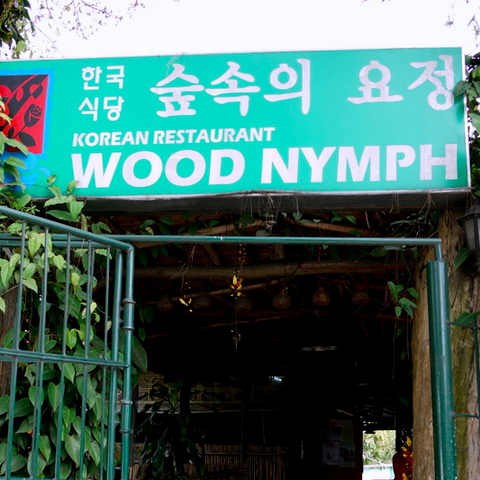 Eating at these restaurants is effectively supporting the dog meat trade which begins from their abduction, inhumane transport and living conditions to unjust butchery.  The guys over at AnimalsAsia.org said it best, "Traditional culture should not be an excuse for corruption and cruelty".
We hope that this article spreads awareness that such cruelty still persists.  The Animal Kingdom Foundation dog shelter in Tarlac City is a refuge for street dogs that are prone to entering the dog meat trade. AKF is home to around 200 dogs, all of whom the foundation slowly rehabilitate and put up for adoption. Follow or friend their Facebook page to stay connected to this issue.