Treat yourself to seconds, thirds, fourths, and fifths.

There's no doubt Filipinos love to eat… A LOT. Often what makes us consider a meal "sulit" is the quantity of food that's served. So what's more sulit than a buffet?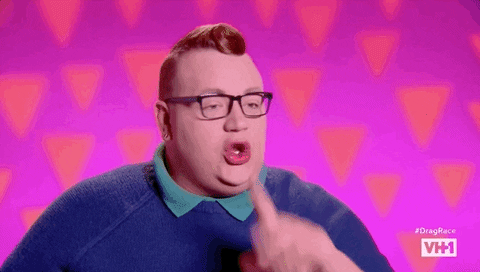 In this post, we've put together a list of some of Metro Manila's best buffets. You're spoiled for choice because we even made sure to include restaurants with all-you-can-eat promos. Let this list be your guide to unlimited shabu-shabu, Mongolian bowls, desserts, breakfast buffets, and more.
NOTE: Prices are subject to change without notice. Kindly call in advance for reservations and current rates.
Let's get indulgent. This concept by Vikings is for foodies who want more out of their buffet without burning a hole in their wallets. Buffet selections range from French, Mediterranean, Japanese, and Chinese.
RATES:₱984.90 – ₱1,509.90
Insider tip: You can get up to ₱200 off your bill when you book a table with Booky!

View menu
Avail at SM AURA branch
View their Instagram account
6/F SM Aura, 26th St cor McKinley Parkway, Taguig
(02) 478-3888; (02) 847-3888; (0917) 586-6888
Kor-BBQ Grill and Restaurant – Marikina
Kor-BBQ Grill & Restaurant started out as a Korean grocery store that sold Gangnam fried chicken and kimbap that the community instantly fell in love with. The owners took the multitude of orders as a sign and decided to put up a buffet grill and restaurant.
RATES: ₱299 – ₱349
Insider tip: Enjoy 2 unlimited Korean BBQ buffets for ₱656 with Booky!

View menu
View their Instagram account
G/F 10 Almond Nut St., Mayor Gil Fernando, San Roque, Marikina
(0998) 554-4711; (0995) 469-2487
Another concept by Vikings, this time for those hankering for a good, hot bowl of hotpot with everything in it.
RATES: ₱722.40- ₱932.40
Insider tip: Get ₱200 off your bill when you book a table with Booky!

View menu
View their Instagram account
Bldg E, SM by the Bay Leisure Park, SM Mall of Asia, Pasay
(02) 831-7777; (02) 835-7777; (0998) 988-1888; (0917) 539-1888
Vikings – Various branches
Vikings is the absolute best buffet experience in the country, featuring a cornucopia of flavors that can't be found anywhere else. Vikings features several food stations including the appetizer and salad station, the Asian, Western and Mediterranean stations and the dessert station.
RATES: ₱738- ₱938
Insider tip: You can get up to ₱200 off when you book a table with Booky!
Sodam reopens after a short renovation hiatus. It offers unlimited eat-all-you-can buffet including grilled meats and other Korean dishes.
RATES: ₱339- ₱379

View menu
17 Jose Abad Santos, Little Baguio, San Juan
(02) 238-3593;(0905) 393-4190
Sambo Kojin is owned by the same family behind the famous Triple V chain of buffet restaurants. It's one of the biggest value for money grill all you can joints in the country that also offers different options like Japanese and local delicacies.
RATES: ₱738- ₱938
Shaburi is an all-you-can-eat healthy shabu-shabu brand from Japan that offers unlimited premium meats, fresh seafood, organic vegetables and a selection of appetizers. Read our full feature here.
RATES: ₱399- ₱1,699
View menu
Level 4, Uptown Place Mall, 36th St. cor. 9th Ave., Fort Bonifacio, Taguig
(02) 805-2932; (02) 978-2481; (0917) 708-3930
Brasserie on 3 is S Maison Conrad Manila's main restaurant. Aside from their extensive buffet, they also offer ala carte international dishes.
RATES: ₱950- ₱1,450
View menu
S Maison, Conrad Manila, Seaside Boulevard cor Coral Way, Pasay
(02) 683-3913

High Street Cafe is a modern food hall featuring 9 buffet stations that serves specialty cuisines from around the world.
RATES: ₱1,200- ₱2,200
View menu
Shangri-la Hotel at the Fort, 30th St corner 5th Ave, Fort Bonifacio, Taguig
(02) 820-0888
An interactive show-kitchen restaurant that offers a la carte and buffet services featuring local and international cuisine. The Hyatt Cafe is open 24/7.
RATES: ₱1,300- ₱2,538
View menu
Hyatt Hotel City of Dreams Manila, Aseana Ave., Parañaque
(02) 691-1234
Fresh – Solaire Resort & Casino
Fresh International Buffet at Solaire provides the best international buffet dining experience at exceptionally fresh levels. Be prepared to be wowed by our Exhibition Kitchens featuring Japanese, Korean, Filipino, Chinese and Continental cuisines.
RATES: ₱1,100- ₱2,400
No reservations accepted
View menu
Solaire Resort & Casino, 1 Aseana Ave, Parañaque
(02) 888 8888
Cafe Sweet Inspirations offers all-day breakfast meals, Mongolian rice bowls, various appetizers, salads, pastries, and desserts. They're known for their delicious eat-all-you-can Mongolian rice bowls.
RATES: ₱420 for unlimited Mongolian Rice Bowl
Cucina – Marco Polo Ortigas
Marco Polo is one of the newest hotels to open inside the Ortigas Business District and has quickly become one of the best places for great city views. Cucina offers a fresh and healthy selection of Asian and Continental specialties–all with a beautiful view from the hotel's 24th floor.
RATES: ₱2,750-₱3,500
View menu
24/F Marco Polo, Meralco Ave, Ortigas, Pasig
(02) 720-6622; (02) 720-7777
Heat – EDSA Shangri La
Heat features the best Asian and continental specialties ranging from fresh meats, sushi, and other local delicacies. The entire restaurant seats 426 people and also has four private rooms for special occasions. Enjoy your meals at their outdoor patios that offers a relaxing view of their garden and pool.
RATES: ₱1,985-₱3,275
View menu
G/F EDSA Shangri-la Hotel, Mandaluyong
(02) 633-8888
Did you know that with Booky Prime, you can reserve a table at 500 top restaurants in Metro Manila, including Tagaytay? Sign in to your account now on the web or in our app!
Keep tagging us on Instagram @bookyapp #bookymanila so we can join your food trips around the city. We see you!