It's the Golden Age of Kit Kat
The Kit Kat flavors in the Philippines are pretty normal compared to the weird and wacky Kit Kats all around the world. I mean, c'mon, Soy Sauce Kit Kat? We have Chocolate, Dark Chocolate, and to put in some uncommon flavors to the mix, Green Tea, Cookies & Cream, and Peanut Butter. But that's about it.
So when limited edition Kit Kat flavors pull up to our shores, there's no denying that they're going to be bomb. Or in this case, they're going to be Gold!
The search is over for your favorite Kit Kat flavor, because Nestlé has come up with Kit Kat Gold, a sumptuous bite of crisp chocolate wafers coated in caramelized white chocolate to give it its golden hue. In other words, it's the perfect Kit Kat for caramel and chocolate lovers out there!
Price: ₱50 
Available in selected 7-Eleven branches, it's now time to hunt for that Gold!
If you think that's the only new and exciting Kit Kat flavor, Nestlé's got another thing coming. Read on to find out what unique (yet unpopular) Kit Kat we're talking about.
Mint can be a rather divisive flavor in candy. For some, the idea of combining the cooling creaminess of mint with the bitterness of dark chocolate makes zero sense. It's often compared to trying to brush your teeth and enjoy dessert at the same time… which is sort of ridiculous.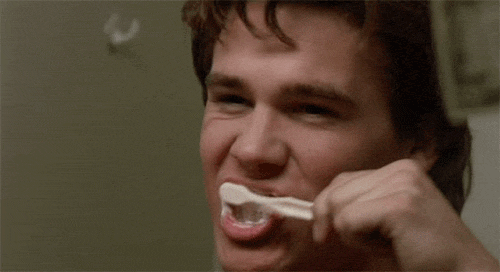 Not sure how anyone could hate a flavor so classy, timeless, and refreshing, but I digress… Suffice it to say, you either love it or hate it.
If you're pro-mint chocolate, here's some good news! Hershey's has announced a new Kitkat Duo flavor and yup, it's Mint Dark Chocolate!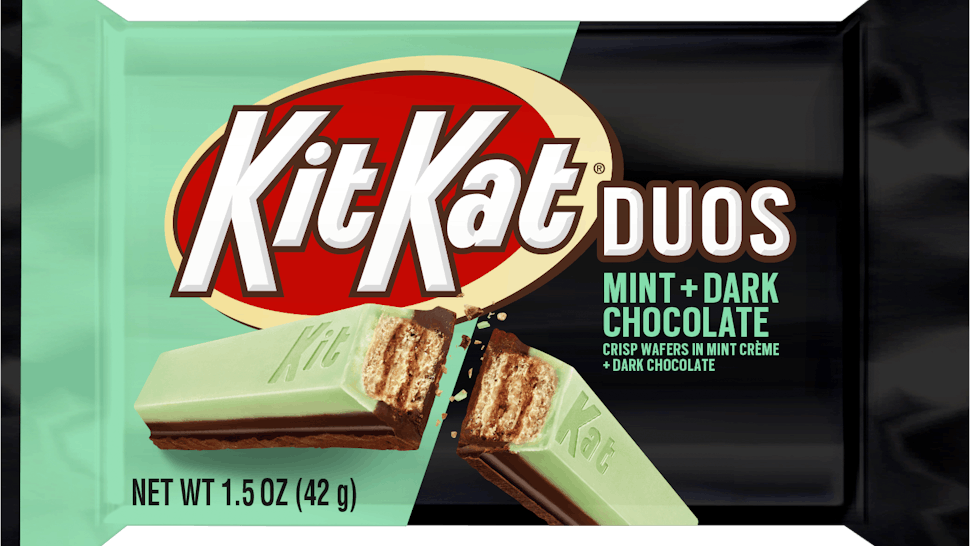 Previous Duo flavors have included strawberry, coffee, tiramisu, and even milk tea.
The latest one comes with their signature wafer covered in mint crème on top and dark chocolate on the bottom. Perfection!
Unfortunately, according to an article that first came out on People, it'll be a bit of a wait before you can get your hands on them—the bars hits stores in December 2019.
Did this get you craving for candy?
You can check out our EIGHT brand new offers from Candy Corner and chase that sugar high!
Booky has more Buy One Get One promos waiting to be claimed! Just download the Booky app and go to the Buy 1 Get 1 tab to check out all the exciting food you can claim throughout the metro!
Remember to tag us in your photos with the hashtag #BookyTwinning to be featured!