Especially if you're into milk tea and wings.
THIS WEEK:  Refreshing halo-halo Yelo Yelo, a Cebuano favorite, and more milk tea!
RECENTLY OPENED
February 15 to April 30, 2019
Update: Check out our new Buy 1 Get 1 (BOGO) deals this week!
A quirky new edition to Taguig's Uptown Mall, Q House is a fun and modern cafe that leaves a strong impression. Dive into their robust menu of freshly made flat bread pizzas, delicious milkshakes and smoothies, and more!
View menu
View their Instagram
4/F Uptown Mall, 9th Ave cor 36th St., Fort Bonifacio, Taguig
(02) 960 2231
Yelo Yelo is a homegrown Filipino dessert cafe that puts unique twists on beloved local treats. They cook up fan favorites such as turon and froyo, but their specialty lies in whipping up satisfying servings of cool and refreshing halo-halo.
View page
View their Instagram
The Courtyard, UP Town Center, Diliman, Quezon City
(0917) 108 0984
One Pot Chinese Hot Pot is a local Pasay favorite that delivers a first-class hot pot experience. Serving up premium beef, pork, and seafood options, drop by One Pot Chinese Hot Pot and treat yourself to a hot pot meal you won't soon forget!
View menu
View their Facebook page
G/F Shore Residences, Seaside Blvd cor Sunrise Dr, Pasay
(0915) 590 3777
Yi Fang Taiwan Fruit Tea offers up a fresh take on refreshments! Serving up fresh made drinks, Yi Fang Taiwan Fruit Tea elevates their product by blending fruit tea made with real fruit– ensuring an authentic, organic, and premium drinking experience. Sugarcane drinks, tea, lattes, and other specialty and limited-edition drinks are also up on the menu.

Your Korean Barbecue cravings are sure to be answered at Muhan Samgyupsal! With multiple unlimited options to choose from, including the choice to have unli shabu shabu to go with your KBBQ, Muhan Samgyupsal is one food spot that serious KBBQ lovers should not miss.
Homemade comfort prepared with a premium touch is what you can expect at Katherine's Cafe. A menu bursting with favorites such as Angus Beef Tapa, premium cheeseburgers, and Ube White Chocolate Cake makes Katherine's Cafe a guaranteed good time for your stomach!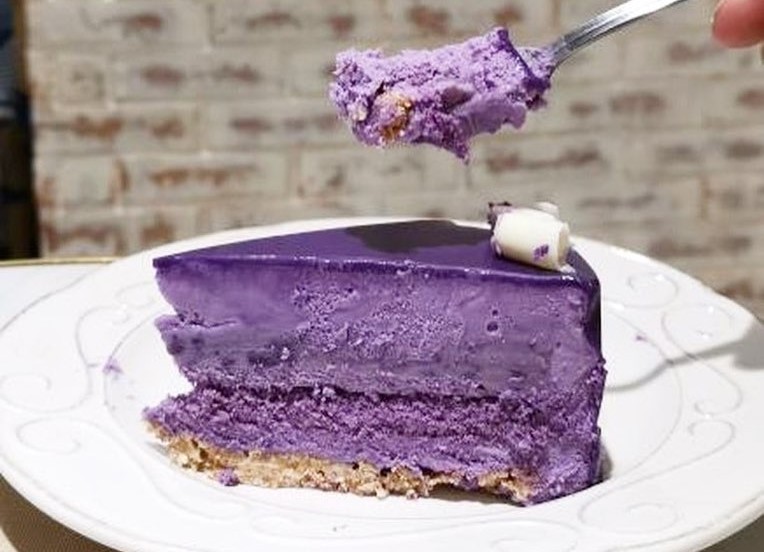 A popular milk tea chain from Taiwan, Xing Fu Tang is best known for their brown sugar boba. Despite being a relatively young brand, their arrival has been long-awaited and they've finally opened their doors in the country to the delight of milk tea lovers in the Metro!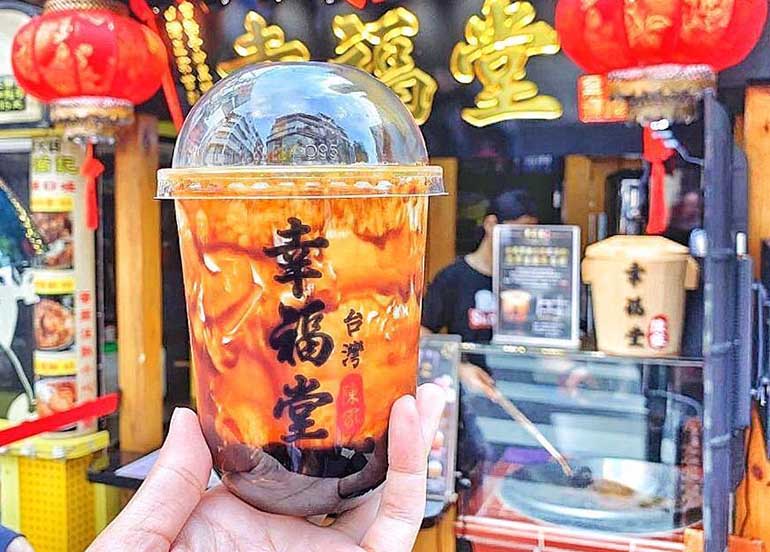 An exciting concept born of Swiss, Kiwi, and Fil-Am roots, Three Guys and a Grill delivers a well-thought and premium take on the humble hot dog. With their unique and memorable hot dogs such as the Posh dog, Ang-hang, and Swiss Army dog, Three Guys and a Grill is a definite must-try for hot dog lovers!
Despite being a new kid on the block, Ms. Gee has already made a name for itself as one of the hottest and most popular bars in Poblacion. Featuring an immersive and well thought-out theme, incredible music, and great food and drinks at affordable prices, Ms. Gee is definitely one spot that any Poblacion regular needs to visit!
View menu
View their Facebook page
5666 Don Pedro St., Poblacion, Makati
(0995) 914 0046
A famous and much hyped milk tea brand in Taiwan, Tiger Sugar finally opened up a second branch in Manila. Most popular for their brown sugar line, Tiger Sugar is a milk tea spot that is worth the wait!
View menu
View their Instagram account
2/F Eastwood Mall, 116 Orchard Rd., Bagumbayan, Quezon City
In case you missed it…
A worthy challenger to the claim of "Cebu's best lechon", Rico's is a beloved Cebuano restaurant that has started to establish itself in the Metro. Rico's does more than lechon and also serves up favorites such as chicken skin, sizzling sisig, and grilled liempo.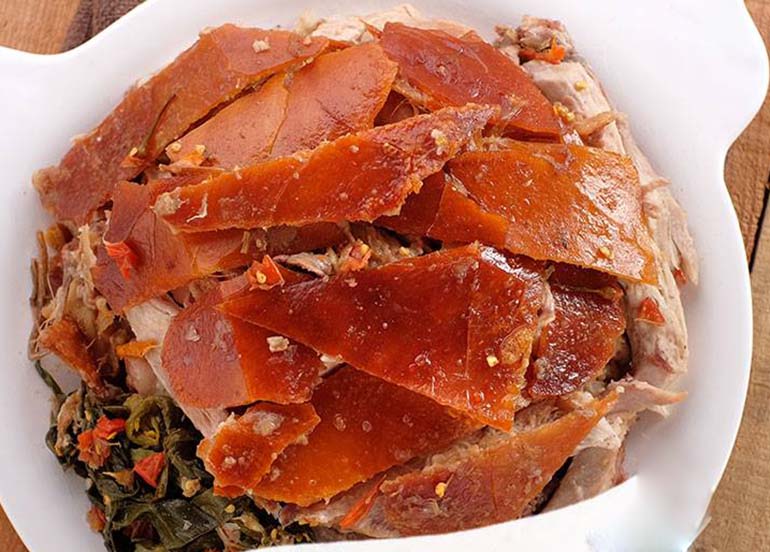 The current king of the country's milk tea craze, CoCo Fresh Tea & Juice has been become famous for the surge of customers they create- some lining up for hours just to get their hands on the famed Panda Milk Tea. With branches always popping up, find out why
Continuing the trend of laundromat-cafe hybrids that have been quietly taking over the Metro, Laundrafe & Co. offers a fun and friendly spot for you to do the laundry and enjoy a quick bite! With Instagram-worthy aesthetics, a menu full of comfort food favorites, and a friendly neighborhood vibe, Laundrafe & Co. is a cafe experience that's definitely worth a try.
View menu
View their Facebook page
MyTown Amsterdam, 354 Panay St, Guadalupe, Makati
(02) 751 3031; (0917) 129 2877
Originated in Colombo, Sri Lanka and 25th in Asia's 50 Best Restaurants 2018, the Ministry of Crab has finally opened in Manila. You might be thinking that shellfish are hardly perfect for first dates but you'll be surprised to know that at Ministry of Crab, all the hard work is done for you so you can just dig in and enjoy your seafood.
View menu
View their Instagram account
Shangri-La at the Fort, 30th St cor 5th Ave, Fort Bonifacio, Taguig
(02) 820 0888
A pizza chain coming all the way from London, Pizza Express specializes in handmade pizza, delicious chicken wings, and filling pasta. Making fresh and delicious slices since 1965, bite into the Pizza Express tradition of great pizza!
An internationally-acclaimed Australian bakery chain, Bakers Maison offers a wide array of delicious breads and pastries inspired by a fusion of flavors from all over the world.
No reservations accepted
View menu
View all branches
View their Instagram account

Tenya – 1 new branch
Tenya is Japan's best tempura tendon chain that provides high quality tendon tempura at pocket-friendly prices. Tenya is authentic to the bone—with most of their ingredients and kitchen equipment hailing from Japan.
One of the top Korean barbecue chains in Metro Manila, Premier The Samgyupsal is an excellent option for those with an insatiable appetite. Serving up Unlimited Samgyupsal for only Php 580 per head, you're guaranteed to get your KBBQ fill at Premier The Samgyupsal!
No reservations accepted
View menu
View their Facebook page
Slabbers – 2 new branches
A meat lover's carnivorous haven, Slabbers is a local chain that knows that, sometimes, you just can't beat some good, old-fashioned meat! From smoked ribs to chicken wings and a whole lot more, you'll definitely get your fill and satisfy your cravings at Slabbers!
No reservations accepted
View their menu
View their branches
View their Facebook page
View their Instagram account

Blake's Wings & Steaks is an all-American diner that first opened in Marikina but has, lucky for us, started to expand into the rest of Metro Manila. Serving up hefty portions of wings, rigs, and steak that everyone can enjoy, one visit is all it'll take to convert you into a Blakes Wings & Steak regular!
Spot a new restaurant? Let us know! Send us an email at support@phonebooky.com with all the details. Keep tagging us on Instagram @bookyapp #bookymanila so we can join your food trips around the city.
If you still haven't, download Booky for free on iOS and Android and enjoy the convenience of searching and booking restaurants OFFLINE!
Get first dibs on all the latest and newest weekly restaurant openings in and around Metro Manila every week through Booky's app, blog, & website.