No surgery? No problem!
The beauty industry has come a long way with its non-surgical innovations. Having a toned body or a wrinkle-free face seemed only exclusive for celebrities and almost impossible to achieve. But now, there are over a thousand beauty solutions that are budget-friendly and virtually painless.
We've rounded up a list of non-surgical procedures that can help you look your best without those fear-inducing under-the-knife treatments!
Cavitation Liposuction
No needles, no surgery, no downtime. Cavitation is a method of liposuction that destroys fat cells by using low frequency sound waves. It only takes at least thirty minutes to an hour and you're all set!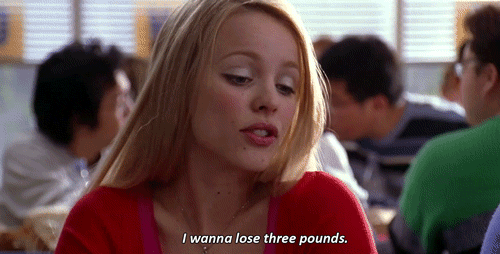 During the procedure, technicians use a special handheld ultrasound machine to melt your fat and turn it into an oily, liquid substance. Take a trip to the bathroom and the fatty liquid will flush itself out!
Radiofrequency
Increasingly popular in the beauty industry, Radiofrequency (RF) has become a revolutionary treatment for tightening and firming skin.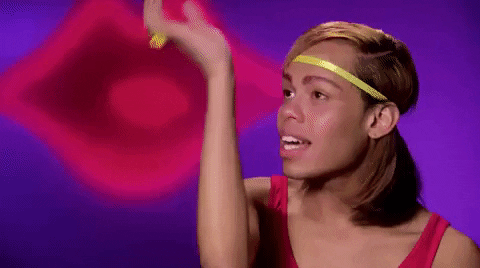 Using a handpiece to massage the target areas, RF makes use of electrical energy to stimulate collagen and elastin production. It's often a package deal with Cavitation Liposuction to ensure your skin doesn't sag when you lose fat from the liposuction.
Mesotherapy
Sometimes called a "cocktail," Mesotherapy is a technique that makes use of injections to insert vitamins and enzymes into your body that will revitalize and tighten your skin.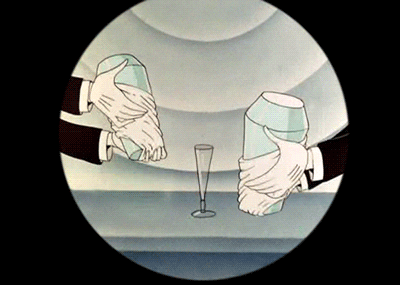 An added bonus? It can even remove stubborn fat cells that refuse to go away by injecting special slimming mixtures into your body. Partner it up with an RF procedure and you'll be looking fit and toned in no time!
Fillers
If you're familiar with Kylie Jenner's pouty lips, there's a reason they've become a trending topic. Lip fillers are known to give you that natural-looking volume and shape that all A-list stars have.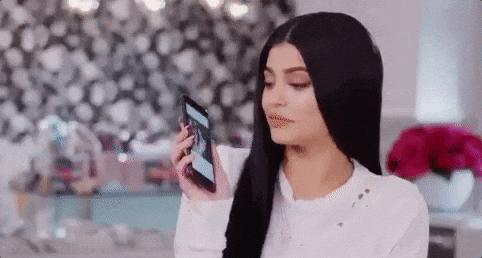 Fillers such as collagen and hyaluronic acid are injected into the target areas to add volume and fullness. After the procedure, you can enjoy luscious lips lasting anywhere from six months to more than a year!
Insider tip: If you're unhappy with the results, lip injections performed using hyaluronic acid can be easily reversed within minutes! 
Botox
Botox is the most popular non-surgical cosmetic treatment in the business. It blocks signals that cause muscles to contract, helping relax face muscles that cause wrinkles. With its anti-aging effects, you can say bye-bye to wrinkles and early signs of aging.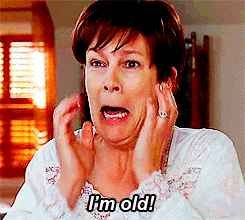 In powder form, your doctor will dilute it with saline to make it an injectable. In one to three days, you'll notice your skin smoothened out and your wrinkles reduced.
Sclerotherapy
Spider veins and varicose veins are caused by hormones, sun exposure, and genetics – things we can't really control. Luckily, Sclerotherapy can definitely help eliminate those pesky swollen veins and reduce the pain.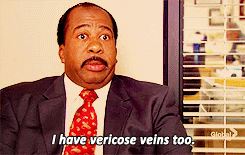 By simply injecting saline solution into the target areas, you can now bid those blue, purple, and red veins bye-bye!
Ultherapy
Ultherapy is the new alternative to the famous facelift. By using ultrasound energy to heat tissue under the skin, more collagen will produce itself and work to lift and tighten sagging skin.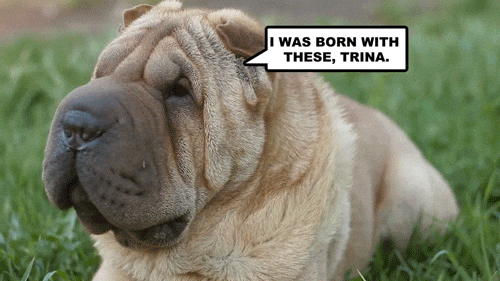 Unlike most energy-focused treatments, Ultherapy targets deep below the skin (3 mm and 4.5 mm beneath the surface), making the effects long-lasting for any area you might want to give more attention to.
Looking for a great deal? Booky's beauty offers are here to save your wallet but keep you looking fabulous! To help you out, here's a list of the many offers you can redeem. You can also check out other treatments here.
Take part in a truly luxurious beauty and pampering experience at Luxuria Nail & Beauty Lounge. Enjoy skin peels, facials, body sculpting, derma services, glutathione drips, and many more and treat yourself to the self-care that you deserve!
Must Try: RF Treatment and Lipo Cavitation for only P499 P99!
Check them out here
Avail at 4 branches
View their Instagram account
Celebrity Spiral Spa offers spa and beauty services that range from massage, foot spa, manipedi, paraffin, eyelash extension, waxing, threading, facial treatment, diamond peel, warts removal, RF and lipo cavitation treatment.
Enjoy RF Contour for Face and Lipo Cavitation for only P4500 P999!
Check them out here
View their Instagram account
G/F Corporate 101 Bldg, 101 Mother Ignacia Ave, Diliman, Quezon City
(02) 8374 7786; (0949) 885 6273
Mecca promises to be a paradise of care and relaxation in the middle of our busy and hectic lives. Visit this sacred space of holistic beauty and pampering and be turned into a true believer!
Price: RF Skinlift + Cavisculpt for ₱5,000 ₱4,000
Check them out here
View their Instagram account
238 Sct. Bayoran St., Diliman, Quezon City
(02) 794-5036; (0915) 757-6595‬
Powered by world class doctors and the cutting-edge skin and beauty technology, Avignon is a must-try clinic to treat your skin the very best! With Avignon's MesoBioLift radio frequency treatment, shape and lift your eye area just the way you want while reducing wrinkles and skin-aging.
Price: MesoBioLift (Eye) for ₱4,000 ₱2,800
Check them out here
View their Instagram account
G/F Fort Victoria Condo, 4th Ave & 23rd St, Fort Bonifacio, Taguig
(0917) 636-8732
The leading non-surgical medical aesthetic clinic in Metro Manila, Centro Estetico provides cosmetic solutions and slimming services led by certified aesthetic doctors. With their Sclerotherapy procedure, your varicose and spider veins will hurt less and fade away!
Price: Sclerotherapy for ₱2,500 ₱1,000
Check them out here
Landsdale Commercial Complex, Timog Ave, Diliman, Quezon City
(02) 709-5875; (0998) 536-0280
Clara V – One Mesotherapy Session
Clara V is an established dermatological clinic that has built a reputation of excellent service and premium quality treatment. Experience the Clara V Mesotherapy treatment and achieve a slimmer look with the help of their potent and effective mix of injectibles.
Price: One Mesotherapy Session for ₱4,500 ₱3,149
Check them out here
3 Rafael Place Bldg. San Rafael St., Kapitolyo, Pasig
(02) 634-4497;(0922) 885-6400
Forever Beautiful – RF for Face with Eyebag Skin Lift
Forever Beautiful empowers all kinds of women by restoring your natural beauty with their concrete and convenient skin solutions! If you're looking more tired than usual with those bags under your eyes? This RF treatment for Face includes an Eyebag Skin Lift that'll give you the fountain of youth!
Price: RF for Face with Eyebag Skin Lift for just ₱999 ₱699!
Formed by years of experience in the beauty industry, Gabriel Aesthetics is a beauty clinic that strives to provide the very best in beauty trends, staples, and more. Experience their painless and non-invasive HiFU procedure to encourage collagen production, improve blood flow, and achieve firmer and younger skin!
Price: HiFU Full Face for ₱15,000 ₱10,500
Check them out here
View their Instagram account
Unit 2B2 2/F Noah's Place, 330 Aguirre Ave cor Tehran St, BF Homes, Parañaque
(02) 634-4497; (0922) 885-6400
Skin Philosophie believes in bringing out the inner beauty that's hidden in everyone. Get a Non-Surgical Noselift using PCL threads performed by Dr. Kyla Talens herself and get instant, long-lasting results with the guidance of Skin Philosophie.
Price: Non-Surgical Noselift for ₱40,000 ₱25,000
Check them out here
View their Instagram account
3/F B3 Bonifacio High Street, 9th Ave cor Lane P, Fort Bonifacio, Taguig
(0917) 890-6800; (02) 856-7451
Aesthetix MD – Non-Surgical Rhinoplasty
Aesthetix MD is a beauty center that specializes in regenerative medicine and non-surgical micro-treatments that will effectively improve your skin and defy signs of aging! Experience Aesthetix MD's non-invasive rhinoplasty procedure and enjoy a more pronounced and defined nasal tip with the use of absorbable threads and hyaluronic acid filler.
Price: Non-Surgical Rhinoplasty for ₱25,000 ₱18,750
Check them out here
Unit 411 Scandic Palace, 4291 Emilia St, Palanan, Makati
(0966) 904-1060
Get the care that you deserve with Skin and Beyond's state-of-the-art facilities, innovative treatments, and staff of beauty and wellness experts. Target problem areas with Skin and Beyond's radiofrequency and cavitational lipo treatment, which breaks down fat cells and tightens skin.
Price: Radiofrequency + Cavitational Lipo for ₱1,000 ₱500
Check them out here
View all branches
View their Instagram account
The Zen Institute is the holistic and premium beauty center that your body deserves. Established in 2006, you're sure to enjoy a full range of products and treatments that will help you achieve unmistakable wellness and beauty. Melt that unwanted fat with their Mesolipotherapy treatment's fat-dissolving cocktail!
Check them out here
View all branches
View their Instagram account
Earning a reputation for being one of the most reliable skin care providers in the country, Vine Aesthetics provides a comprehensive medical and aesthetic service. Vine Holistic offers lip, nose, chin, and cheek fillers that'll make sure to enhance your look!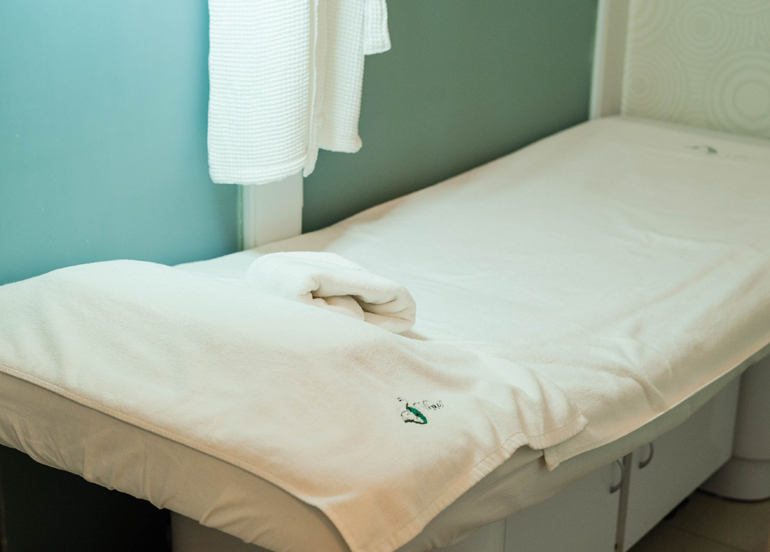 Equipped with state-of-the-art facilities, leading cosmetic surgeon and dermatologist Drs. Manny and Pie Calayan have mastered the technique in making everyone beautiful with the fastest and most effective results. With their Ultherapy technology, your skin will be lifted and tightened to help you achieve a fresher, more youthful look!
Check them out here
View all branches
View their Instagram account
HOO aims to enhance the individual's natural beauty through a wide array of medical treatments, working only with board-certified dermatologists and plastic Surgeons, and carrying only the highest quality products. Their Botox injections will guarantee to relax your muscles and leave you wrinkle-free!
Check them out here
View all branches
View their Instagram account
While these non-surgical procedures are convenient and effective, they're not a cure-all and will only last for a certain amount of time, depending on your maintenance. To get the best results, you'll need to visit a dermatologist or aesthetician for regular treatments.
We're more than just food at Booky and we're here to give you the lo-down on the best things to do and discover all over Metro Manila—food, fitness, beauty, and more. Don't forget, you can check out our body and skin treatment offers on the Booky app!