Ready for complete panda-monium?
This morning on September 27, 2018, Jollibee Foods Corporation (JFC) announced that they will be bringing in America's largest family-operated Chinese-American restaurant concept— none other than Panda Express!
Thanks to JFC's establishment of a 50-50 joint venture with the Panda Restaurant Group, Inc. we can expect at least five stores to pop up in Metro Manila in the near future.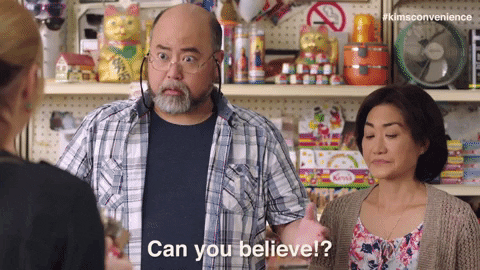 If you're not yet familiar with Panda Express, allow us to give you a brief history.
The Cherng family came to the United States at a time where opportunities for Chinese immigrants were limited. They knew that to get through the doors, they needed to pass through the kitchen.
In 1983, Andrew and Peggy Cherng opened the first Panda Express at the Glendale Galleria in Glendale, California. Today, the restaurant chain has over 2,100 store locations across North and South America, as well as Dubai, Saudi Arabia, Korea, Japan, and Russia.
The Cherngs are proud of their humble beginnings as immigrants who worked incredibly hard to gain success. That is why Panda Express is the very definition of Chinese American cuisine.
They take pride in using fresh ingredients and bold flavors to make their signature dishes with quick and efficient service. Their most popular is of course their world-famous Orange Chicken.
Fun Fact: According to their website, Panda Express served 80 million pounds of Orange Chicken in 2016.
Other best-selling dishes include the Shanghai Angus Steak, Beijing Beef, Honey Walnut Shrimp, and Chow Mein.
It's not just the delicious and affordable food that will put a smile on your face. Uplifting messages hidden inside their fortune cookies could turn any frown upside-down!
No word yet on when and where the first store in Manila will stand. Until then, you can bookmark this article; we'll be sure to include any new updates.
Which dish are you most excited to try? Let us know in the comments below!