Let's get this pizza party started!
Papa John's Pizza has always been a God tier pizza place in all our eyes. Whether that's for delivery or for dining in, Papa John's pizza dough recipe and generous toppings have always deemed it the gourmet option when it comes to pizza delivery.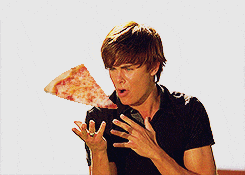 That's why it's always a blast having Papa John's pizza for any special occasion! For a birthday, a graduation, a slumber party, or even to simply get your SO to stop being mad at you, Papa John's has delicious pizza and affordable offers that'll help you save more (so you can use it to buy even more pizza)!
As one of the top pizza chains worldwide, the brand continues to expand and open its doors to Metro Manila. It has earned its reputation by carefully crafting their pizzas with fresh, flavorful and superior-quality ingredients and toppings. Their menu also includes appetizer, pastas, flavored wings, and more!
Celebrate your birthday, graduation, or an anniversary with Papa John's and their extremely affordable Buy 1 Get 1 (BOGO) offers with Booky! Check them out here:
Buy 1 Get 1 Mix and Match 9″ Classic Pizza
Price: Get 2 for ₱760 ₱380!
Buy 1 Get 1 Mix and Match 12″ Classic Pizza
Price: Get 2 for ₱1,030 ₱515!
Buy 1 Get 1 Mix and Match 14″ Classic Pizza
Price: Get 2 for ₱1,230 ₱615!
Mix and match your choice of toppings! Choose any combination of Simply Cheese, Garden Special, Pepperoni, and The Hawaiian.
Set of Three Slices
A serving of six slices of a 9″ pizza of your choice from Papa John's Classic and New Specialty Meaty Pizza offerings.
Price: Buy 1 Get 1 for ₱380 ₱190!
Have a slice day with any of these BOGO offers! To claim, just follow the steps below:
Download Booky's app and sign up for a free trial
Pick a coupon to avail
Swipe to claim when ordering
View menu
Avail at 24 branches
View their Facebook page
View their Instagram account
If you're not already enjoying the offline convenience of Booky, you can download the app for FREE! Whether you're on iPhone or Android, sign up for Booky Prime and get up to ₱15,000 worth of Buy 1 Get 1 deals and unlimited discounts – all for just ₱199 a month. Your next bite is just a touch away.