Show out and workout at one of Makati's top gyms
When it comes to Rockwell, the first thoughts that might pop into your head are their many posh properties, premium service, or even "Where to eat?", but you probably don't think of Rockwell as a destination for an incredible workout, fun fitness communities, or achieving your fitness goals.
Rockwell Atletica, however, has arrived to change your mind and change the game when it comes to a personal and premium fitness experience.
A new player in fitness
Though Rockwell Atletica may not have the same history as some of the older brands or gym franchises, it has quickly established itself as a viable, competitive, and one-of-a-kind player in the fitness industry.
As Rockwell's first venture into the world of fitness, Rockwell Atletica is a potent combination of Rockwell's tradition of world-class excellence and its own young, dynamic, and hungry drive to become the premier workout destination in the country.
More than just a work out
Unlike most gyms and studios where the goal is to simply get your workout in and immediately head home after, Rockwell Atletica strives to offer a much more comprehensive experience in and out of the gym.
Built to be the kind of gym you'd want to spend the whole day in and around, Rockwell Atletica is purposefully located in the heart of the Rockwell area– meaning that you have easy access to the rest of Rockwell. So whether it's a quick trip to the Power Plant Mall or watching something at Rockwell Cinema, it's never been easier to integrate your workout into a busy schedule.
Have a taste of the Rockwell Lifestyle
Embodying the prestige and quality that is synonymous with Rockwell, it's no surprise that you can only find top-of-the-line Technogym equipment and elite coaches at Rockwell Atletica. They even take this a step further by striving towards a total experience for the senses.
From finely curated playlists to personalized service to even a juice bar, Rockwell Atletica makes sure that they cater to your needs and provide you with an experience you won't get anywhere else.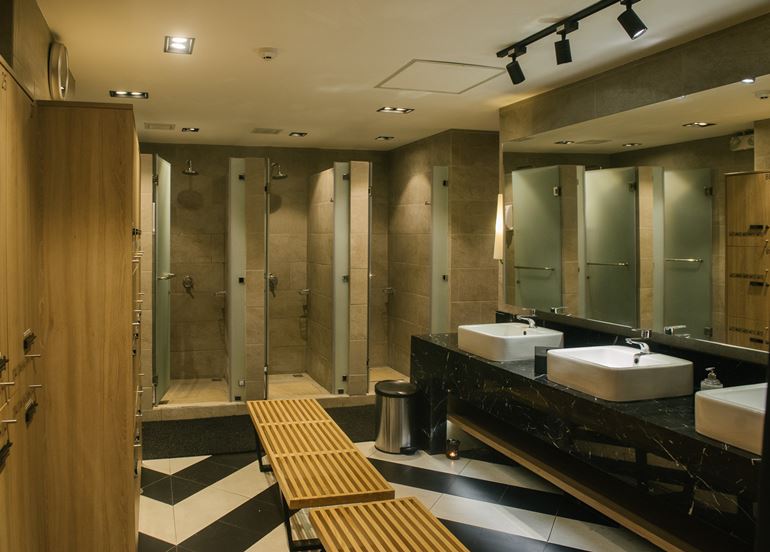 Be part of a bigger community
At the end of the day, however, Rockwell Atletica knows that it's all about the people. More than sporting the newest equipment or having the best coaches, Rockwell Atletica prioritizes building relationships with all of their members.
From a gym environment that encourages its members to take off their earphones and interact with each other to competing and supporting workout buddies in contests beyond the gym, Rockwell Atletica is the perfect place to discover a warm, welcoming, and authentic fitness community.
Are you ready to join the Rockwell Atletica fitness movement? Try out our exclusive offers and discover a premium fitness experience you won't find anywhere else!
Check them out here
2/F 38 Rockwell, Rockwell Drive, Rockwell Center, Rockwell, Makati
(0917) 809 2488
Download the Booky app and enjoy top offers on food, fitness, and beauty in Rockwell and the rest of Metro Manila!