You, BBQ, graffiti walls, and an arcade crane machine!
With so many restaurants opening each day, it's becoming much harder to have an "x factor." Some do fusion dishes, others have secret menu items – but this new hidden gem in QC is definitely the first of its kind.
We found a fun, edgy restaurant that serves the best Korean BBQ in Tomas Morato!
Book a table now and get a discount!
Graffiti walls, train parts, and station signs are just some of the unique finds at Seoul Train – an immersive, locomotive-themed Korean BBQ Grill in Tomas Morato.
Feeling competitive? While waiting to be seated, you can challenge yourself with their fun arcade crane machines!
Seoul Train is owned by husband and wife Vernon and Happee Go, who are also concert promoters. For nearly a decade, the couple have entertained K-Pop stars and international acts. Some of them had very picky appetites and were always on the lookout for top-quality meats.
Years in this industry led them to discover countless great yakiniku and KBBQ joints in which they could entertain the artists. This eventually inspired them to open their own restaurant. Seoul Train is the product of Vernon and Happee's love for food, travel, and music.
Photo from @racheltniu
Apart from hand-picking the cuts themselves, Seoul Train prides itself in their marinated meats. Make sure you try their Bul Samgyeopsal, Woo Samgyeop, and Samgyetang.
READ MORE: Check out the Top 10 Most Loved Restaurants in Quezon City this month!
Customers also love their Yangnyeom Galbi, which features a special marinade that has been perfected over many years of service to various artists and celebrities.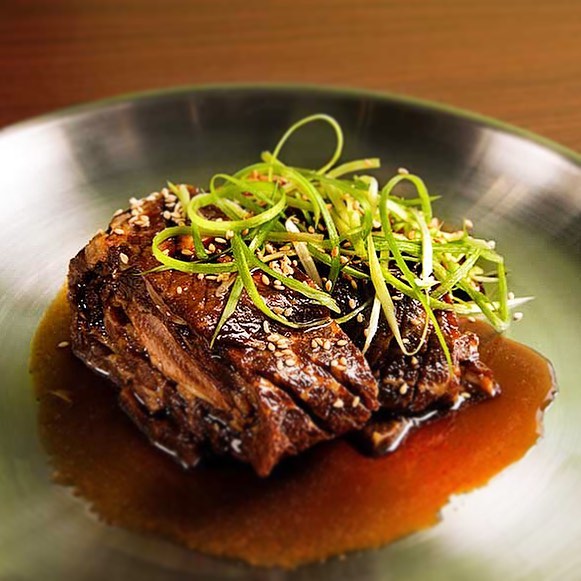 They also serve your usual Korean favorites like Haemul Pajeon, Tteokbokki and of course, Dolsot Bibimbap.
Insider tip: Ask the servers for Vernon's suggested wine pairings.
Seoul Train aims to give customers a unique dining experience that lets them feel like they're literally traveling in Seoul (by train, which is Vernon's choice of travel over plane) – both through imagery and taste.

View menu
View their Instagram account
#28 Sergeant Esguerra Ave, near Tomas Morato, South Triangle, Diliman, Quezon City
(02) 287-2446
Korean BBQ prayers, answered!