Mapapa-mukhasim ka sa sarap!
With everything happening now, we can all admit it–– we're getting a little stir crazy during this moment in time. We're stuck at home, some of us even away from our loved ones, and with all the announcements from our government, the collective boredom, stress, and anxiety we all feel might be overwhelming.
What better to calm yourself down than a home-cooked meal? Frankly, all meals from here on out are going to be home-cooked anyway, so might as well focus on a CLASSIC. Nothing beats a hot bowl of sour, savory sinigang with rice, even on a hot summer's day.
Craving for a bowl? If your mom hasn't passed on the secret recipe for her sinigang or you simply want a twist on the famous sour and savory soup, here are 5 sinigang recipes that you definitely should try!
Sinigang na Baboy sa Sampalok Recipe
The most popular base of sinigang – sampalok – if you want a taste of home in a bowl, then this is the recipe you should go for.
Fun fact: You can also replace the pork with beef or shrimp in this recipe. 
Here's a modified recipe by Chef Sandy Daza:
Ingredients:
1 1/2 cups eggplant (talong)
1 1/2 cups radishes (labanos)
1 1/2 cups okra
2 cups taro root (gabi)
2 cups string beans (sitaw)
3 cups water spinach leaves (kangkong)
2 cups tomatoes
1 cup onion (sibuyas)
4 cups rice washing (pinaghugasan ng bigas)
1/2 kg pork spareribs or liempo
5 pieces chili (siling pansigang), cut open if you want it spicy
1 pack of Sinigang sa sampalok mix (or actual sampalok)
Instructions:
Before everything, the vegetables and the pork must be prepped and chopped appropriately. Afterwards, the first step is to put the rice water, taro root, and pork in a pot to be simmered until the pork is soft (tip: place the lid on top during this step). Once soft, remove the scum/latak floating in the water. Next, add the tomatoes, radishes, eggplant, okra, chili, onion, string beans and allow it to simmer for about 7 minutes. Finally, add the water spinach leaves and sinigang mix and let it simmer. Serve in a bowl with rice and enjoy!
Don't have time to prepare? Head on to Bangus Specialty Restaurant to try their Sinigang na Prime Cut/Baboy! Check Booky too if you want up to ₱500 off your bill!
Sinigang sa Bayabas at Pinya
An interesting take on the sinigang sa bayabas which is another basic base for sinigang, the sinigang sa bayabas at pinya is one to try if you're a pineapple fan and you want something a little sour and a little sweet.
Here's a recipe by Chef JR Antonio, Executive Chef of Mesa Filipino Moderne:
Ingredients:
1/4 kg pork limepo
1 tomato (kamatis)
1 onion (sibuyas)
1 guava (bayabas)
1 taro root (gabi)
1 long green chili (siling pansigang)
1 eggplant (talong)
1 radish (labanos)
nearly ripe pineapple (manibalang pinya)
water spinach (kangkong)
string beans (sitaw)
oil
soup stock (pinagkuluan ng liempo)
Instructions:
Prepare the meat first by pre-boiling it in rice washed water until it's half cooked. Afterwards, in a separate pot, combine the onion, tomato, taro root, guava (half mashed to extract the flavor), pineapple, and soup stock. Allow it to simmer for a few minutes. Lastly add the radishes, string beans, eggplant, water spinach, and long green chili. Cook for a few minutes then serve hot and with rice.
Not sure if you can nail the recipe? Head on to Mesa and try out their Sinigang in Guava and Pineapple! Also, check Booky if you want up to ₱100 off your bill!
Sinigang na Manok sa Presa (Strawberries)
Coming from a recent trip to Baguio or you just can't get enough of the citrusy, sour taste of berries? Incorporate that flavor in sinigang and watch your taste buds explode with flavor!
Here's a recipe by Chef Dino Ferrari:
Ingredients:
Strawberries (Fresh and Blended)
Onion (sibuyas)
Tomato (kamatis)
Water Spinach (kangkong)
Chicken (manok)
Long Green Chili (siling pansigang)
Ginger (luya)
Fish Sauce (patis)
Pepper (paminta)
Instructions:
Saute the ginger, onion, and tomatoes in a pan first. Afterwards, add the water, chicken and long green chili in the pot. At this point, you may add fish sauce/salt and pepper for seasoning. Follow up with the string beans, eggplant, and water spinach and wait until all the components are cooked. It is only then that you add the tamarind mix, the blended strawberry, and the fresh strawberries. Continue cooking it for about 10-15 minutes. You may add more fish sauce and pepper to taste before you serve and enjoy!
Sinigang na Bangus sa Miso
A traditional Japanese seasoning, miso adds a rich, salty, and umami flavor to the typical sinigang that perfectly complements the sour notes in the broth.
Fun fact: You can also use other fish instead such as salmon and maya-maya.
Here's a recipe from Panlasang Pinoy:
Ingredients:
Milkfish (Bangus)
Mustard Leaves (Dahon ng Mustasa)
Chili (Siling Pansigang)
Onion
Kamatis
Miso (Soybean Paste)
Tamarind Mix
Water
Instructions:
Saute the onions and miso in a pan. Then, add fish sauce to taste followed by water. Wait for it to boil tjem add the tomatoes and tamarind soup mix. Allow it to cook for a few minutes before finally adding the long green chili and milkfish. After a few more minutes, finish the sinigang by adding the mustard leaves and allowing it to simmer for a few minutes. Serve hot with rice and enjoy!
Can't be bothered to deal with seafood? Head on to The Red Crab Alimango House and try their Sinigang na Ulo ng Salmon sa Miso! Check Booky too if you want up to ₱100 off your bill!
Sinigang na Baboy sa Pakwan
Don't like your sinigang too sour? Balance out the broth's sourness with the water and slightly sweet flavors from the watermelon.
Here's a modified recipe from Knorr:
Ingredients:
1 kg. pork spareribs
2 pcs. red onions (sibuyas na pula)
4 pcs tomatoes (kamatis)
2 liters water
1 kg watermelon (pakwan)
2 pcs taro root (gabi)
1 sachet of Tamarind Mix
2 long green chilis (siling pansigang)
1 bundle of string beans (tali ng sitaw)
1 bundle of water spinach (tali ng kangkong)
Instructions:
Combine first the pork, onions, tomatoes, and water and allow them to simmer and cook for about 30 minutes until the pork is fork-tender. Then, add your watermelon and taro root and allow them to simmer for about 40 minutes more until the taro root is tender, the watermelon blends in the soup, and the meat is tender. Finally, add the tamarind mix, and vegetables – with the chili, and string beans added first due to longer cooking time. Allow the mixture to simmer until the vegetables are done. Season according to preference and serve hot with rice.
Can't find any watermelons or worried that you won't make the recipe right? Head on to Ombu Kusina and try their Sinigang ni Eva (sinigang with watermelon and native vegetables). check your Booky app too if you want up to ₱100 off your bill!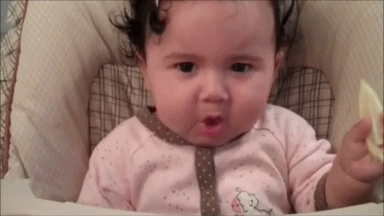 Now that you have five sinigang recipes to try out, get your chef on and try them out! Or if you don't have time on your hands or trust your cooking skills, type "FILIPINO" in the Booky app to search for Filipino restaurants that serve this beloved ulam.
Let us know what you think of these dishes when you try them! Tag us on Instagram @bookyapp and don't forget to use the hashtag #bookymanilawhenever you post photos of your foodtrips with your friends! Happy eating!