Book a table and get ₱300 off!
What makes a restaurant qualify as your hangout spot? Most people would agree that it's a combination of interiors, food, drinks, and any extras that the place has to offer. It's a rare find when a place ticks off all of the above but South Pub might just be a winner.
Update: Check out the Top 10 Most Loved Restaurants in the South this month!
Book a table and get a discount!
Aptly named because of it's location, South Pub is a community pub where anyone and everyone can unwind, eat, drink, and hang out. Their no-frills interiors have a dark industrial feel perfect for late nights but the natural light that comes in also makes it ideal for day time dining (and drinking).
While they couldn't fit full sized game tables at the restaurant, South Pub has table top foosball, air hockey and billiards that you can borrow. It's not ready yet, but they will also soon be setting up their al fresco dining area complete with a small archery section.
The menu at South Pub doesn't subscribe to one particular cuisine, however, you can bet that anything you order would go great with a beer or drink.
Nachos
Our original take on nachos using flour tortilla instead of corn tortilla topped with ground beef, cheese sauce and salsa
Fun Fact: The term "pub" is short for public house which originated in the UK. A pub is typically a place where you can get a variety of drinks as well as meals and snacks.
Fresh Tuna Ceviche
A refreshing beer match. Fresh tuna chunks marinated in soy vinegar dressing. Served with fried tortilla
Chipirones
Well-seasoned sauteed baby squid on top of a fried egg. Served with bread
Many of the dishes on South Pub's menu were inspired by Chef Jinggoy's travels. Being moved by the chipirones in Spain and the fried twinkies (yes, you read that right) in the States, he thought he'd bring them back home and put his own South Pub touch to them.
The Allison
A South Pub original grilled cheese sandwich stuffed with savory sisig. Served with tomato soup. A must try!
Be ready to hit the gym after visiting South Pub, the food served here is shamelessly greasy but oh, so good. Unlike what might come out of your mouth while inebriated, you won't regret any of the food that goes in your belly.
Sisig Rice
Seriously addicting sisig fried rice topped with scrambled eggs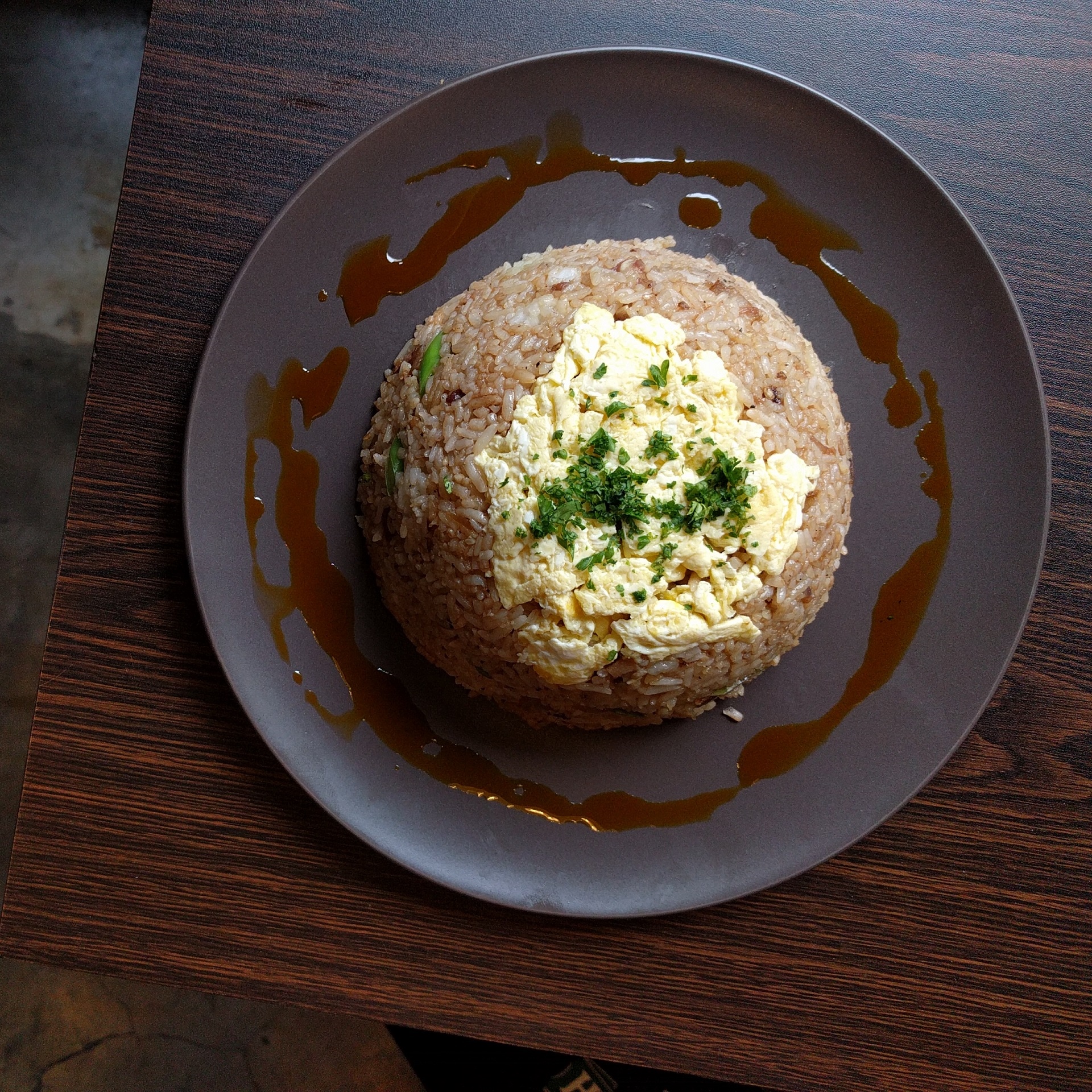 Corned Crispy Pata
36-hours brined pork pata yielding flavorful pinkish meat and crispy skin served with dijon mustard and soy vinegar sauce
Insider Tip: They only make a limited amount of these babies per day so be sure to call ahead and reserve one along with your table!
Deep Fried Twinkies
Chef Jinggoy wanted to re-create the comfy and complete vibe that his own favorite hangout spots had. From ambience to food to drinks and fun, South Pub has all the fixins' to be your new go-to spot.
Reese's Sling
Bombay Sapphire Gin, Orange Saccharum, Calamansi Juice & Mint Leaves
Old Fashioned
Maker's Mark, Bourbon, Syrup & Angostura Bitters
If cocktails aren't your poison, South Pub has a variety of beers available for you to choose from. You will find some favorites on tap as well as local, imported, and craft beers.
In case it's a wine kind of night, ask the waiters for these colorful little guys so you can "label" and keep track of your glass.

View menu
View their Instagram
2/F Commerce Center, Commerce Ave cor Filinvest Ave, Alabang, Muntinlupa
(0918) 439-1606
Watch out because The Booky Report is going to bring you more stories, lists, and news on all things edible!
For more food, food, food, download Booky and discover 900 of the top restaurants in Metro Manila and just watch as your foodiverse explodes!