Transport yourself to Japan!
While we love our sip of the Starbucks signatures, there's no harm in changing your usuals up and trying something new. This time around, Starbucks is brewing limited edition concoctions with Japanese flair and we're definitely here for it.
March has arrived, which means the Cherry Blossom season will soon begin. If you've missed the chance to book a flight to Japan, Starbucks' cherry blossom-themed frappuccinos will transport you almost immediately.
Introducing: the Pink Peach Blossom Cream Frappuccino made with a peach-infused cream base topped with peach jelly; and the Chocolate Black Tea Peach Blossom Cream made with black tea, chocolate cream, and peach jelly.
Price: ₱175 for tall; ₱190 for grande; ₱205 for venti
But wait, that's not all. Starbucks is also serving up some Japanese-inspired Cold Brew concoctions for the caffeine addict. The Yuzu Cold Brew delivers a tart, tangy citrus, and aromatic flavor while the Coconut Milk Cold Brew serves a sweeter taste with its non-dairy milk option.
Price: ₱170 for tall; ₱185 for grande; ₱200 for venti
JSYK: The Coconut Milk Cold Brew is only available in selected branches.
Which one are you most excited for? It seems like we've lucked out with Starbucks' new drinks series this 2020, just in time for spring! For more information on their upcoming series, check out Starbucks Philippines' Facebook page.
Starbucks menu
View all branches
View their website
View their Facebook page
View their Instagram account
In case you missed it
Aside from their limited edition drinks, did you know that Starbucks has crafted drinks and dishes exclusively sold here? Here are 6 other Starbucks drinks and dishes you can find only in the Philippines:
Check out: 16 Iced Coffee Drinks in Manila to Get You Through the Day
Teavana Matcha and Espresso Fusion
A drink that blends the rich creamy sweetness of matcha and the bold flavors of Starbucks' espresso coffee in one, this Matcha and Espresso Fusion is one of the items in the Starbucks Philippines menu that pleases both the coffee and tea lover in you.
Sous Vide Egg White with Couscous and Quinoa
Just when you thought Starbucks couldn't get you started on your journey to being healthy, they prove you wrong. A no-doubt healthy breakfast, their Sous Vide Egg White with Couscous and Quinoa will help you start your day right.
Fun fact: Sous-vide is a French culinary technique that involves vacuum sealing food, immersing and cooking it in water at a precise temperature. Because of the way it's being cooked, there's no additional fats and oils included. 
Pistachio Dome Cake
A cake that'll may not be right side up but will turn you're whole world upside down, the Pistachio Dome is actually a combination of creamy pistachio and white chocolate mousse encased in layers of vanilla and chocolate cake and finished with whipped cream and Pistachio nuts.
Spam Jalapeno, Egg and Gouda Cheese on Supergrain Bagel
Sure, Spam in pandesal is a classic but ever tried Spam in between a bagel? Elevating one of our breakfast favorites, Starbucks decided to create the Spam Jalapeno, Egg and Gouda Cheese on a Supergrain Bagel and offer it to no one other than a country that can eat Spam any time of the day.
Sinless Chocolate Cake
Dessert lovers on a diet and vegans rejoice, you can finally find a dish on the Starbucks Philippines menu that you can indulge in. Introducing the Sinless Chocolate Cake, a moist chocolate sponge cake filled with dark chocolate avocado and raspberry filling and designed with chocolate mermaid scales and chocolate frosting.
Three Mushroom Emmental Cheese on Vegan Roll
Another vegan offer from Starbucks, the Three Mushroom Emmental Cheese on Vegan Roll doesn't only sound mouthwatering but it's also one of the items on the Starbucks menu you can't find anywhere else in the world.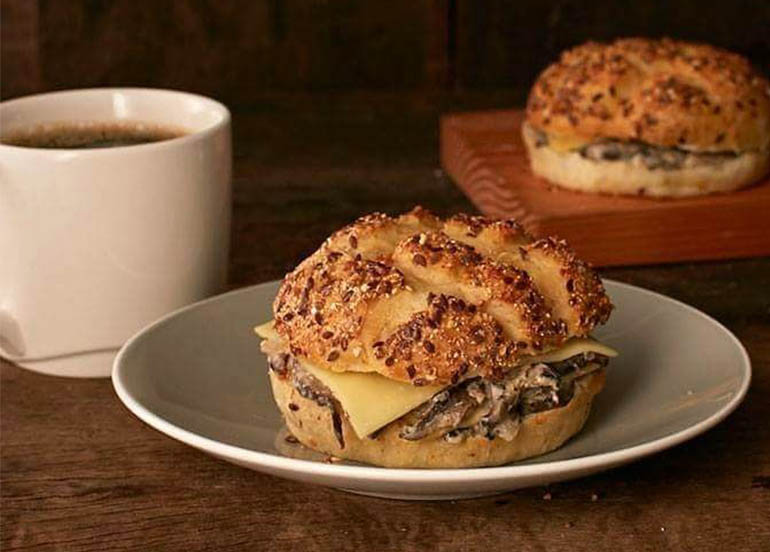 Made exclusively with the Filipino palate in mind, it comes as no surprise that these menu items have become a part of their core menu items which means you can have them any time, any season.
Also read: 19 Aesthetic cafes in Manila that Belong on Your IG Feed
But did you know that Starbucks doesn't only have items that are exclusive to the Starbucks Philippines menu? Yup, all over the world, there are Starbucks items that are offered only in their country. Curious as to what those are? Here are some of them:
Green Tea Red Bean Mascarpone Cake – Thailand
A menu item exclusive to Thailand, the Green Tea Red Bean Mascarpone Cake is a fluffy sponge cake made with green tea, mascarpone cream cheese and red bean paste.
Blossoming Rose Tea Latte – Canada
A treat to the eyes and available in three variants – Matcha, Rooibos, and Black Tea – the Blossoming Rose Tea Latte is a Starbucks Canada Exclusive that's no doubt Instagrammable.
Frappuccino Brigadeiro – Brazil
Inspired by the traditional Brazilian dessert made of condensed milk, cocoa powder, butter, and chocolate sprinkles, the Frappuccino Brigadeiro which is an exclusive item in Starbucks Brazil surely delivers when it comes to sweetness.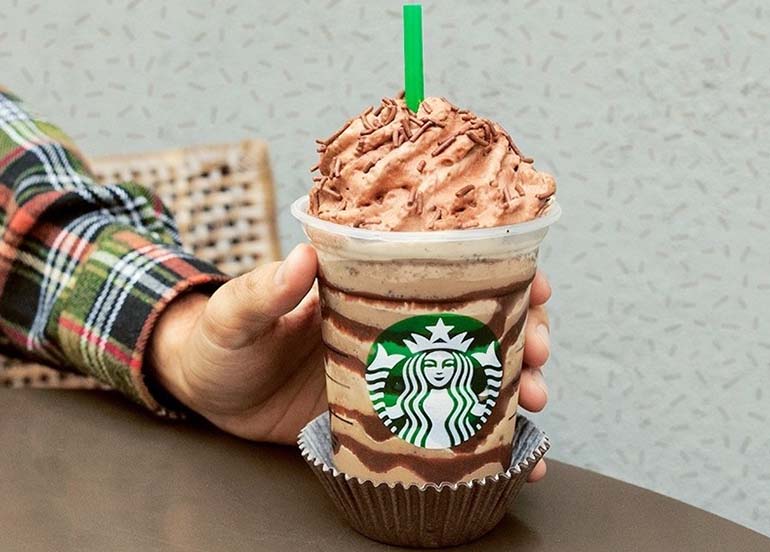 Pink Drink – US
A drink that's caught the world's attention because of how beautiful it is and how refreshing it tastes, the Pink Drink that is only exclusive in the US has to be one of the unique drinks that everyone else in the world probably wants on their menu too.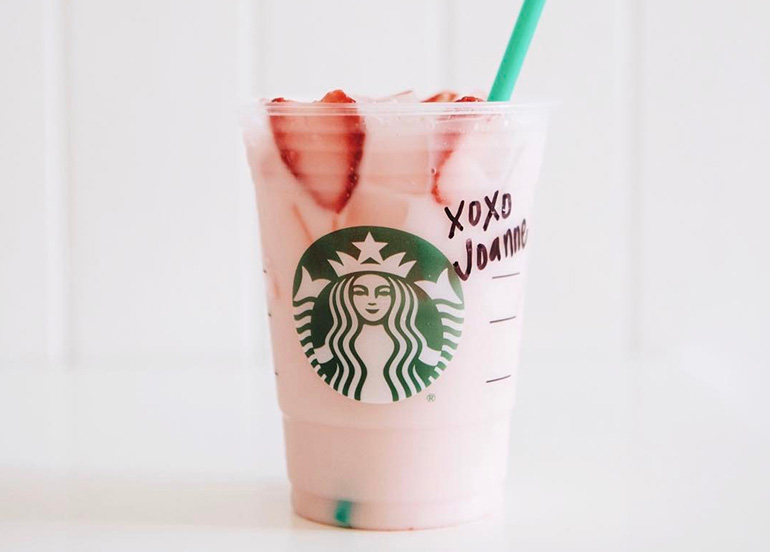 Algarrobina Frappuccino – Peru
An item exclusive only to Peru, the Alagrrobina Frappuccino is a drink that has the syrup of Cabo, mixed with milk, ice, chocolate chips and decorated with whipped cream and algarrobina topping.
Fun fact: Algarrobina is a syrup made form the Black Carob Tree and is a popular ingredient in Peruvian cuisine. 
Craving for some coffee right about now? Simply type 'CAFE' or 'COFFEE' in the Booky app and head on to the cafe nearest to you to get your coffee fix!
Guess what! Booky has more Buy One Get One promos waiting to be claimed! Just download the Booky app and go to the Buy 1 Get 1 tab to check out all the exciting food you can claim throughout the metro!
Remember to tag us in your photos with the hashtag #BookyTwinning to be featured!
Cover Image from @starbucksargentina