Mo' cookies, mo' life.
If you've been following us for a while now, then you probably know that we're crazy for cookies. They've always been our go-to snack to satisfy our sweet tooths.
Keep reading: Booky's Guide to Manila's Best Cookies
It doesn't matter whether they're chewy, crunchy, moist, or fudgy— we love them all. But there's one cookie in the Metro that's all these things, all at once.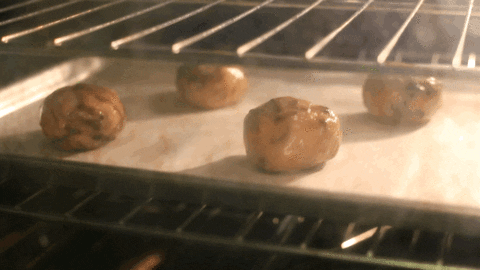 Leave it to the geniuses behind The Moment Group to create the ultimate cookie. Born out of The Mess Hall kitchen, these bigger-than-your-palm chocolate chip cookies have gained a cult-like following. If you know, you know.
Since the debut of the Classic Chocolate Chip, cookie devotees have braved Metro Manila traffic just for these buttery bites of heaven, sold exclusively at The Moplex in Chino Roces Extension. It's worth the drive though— with its almost comical thickness and monstrous size that's good for sharing.
The Mess Hall has since come out with five other mouthwatering variants like Triple Choco Mallow,White Chocolate Walnut, Nutella Crinkle, Dark Chocolate Macadamia, and South Cotabato Chocolate Fudge. No matter which flavor of cookie you choose, you always get that crunchy exterior and ooey, gooey, and chewy interior.
Fun Fact: We've tried and tested this— if you leave your Mess Hall cookie sitting for a day or two, the chocolate stays molten! You can even extend its life further by keeping it in the fridge and reheating it in the microwave.
Now that they've realized that the cookies can stand on their own, The Moplex has dropped some hints about what's next for them…
First, a new "Crumb size"
If the palm-sized cookies are too much to handle, don't fret— you'll soon be able to nibble on mini versions! All flavors will be available in Crumb size however the crinkle will just be a classic Crinkle (no Nutella).
Update: Crumb sizes will be sold by the dozen. You can try a little of everything!
… and a new cookie-centric concept?
The Moplex's recent Instagram post directed followers to a new account called Mo' Cookies (@mocookiesforyou). And from the looks of it, we'll be seeing a stand-alone cookie kiosk really soon! Where, you ask? The cryptic bio alluded to a new location at "a power plant near you" This can only mean one thing: Rockwell Power Plant Mall!
UPDATE:
The pop-up will be around for the holidays starting TODAY, November 23.
Find them at the R1 Level of Power Plant Mall
Are you excited? Head over to Rockwell right now! If you want to see the complete list of restaurants in that area, simply search for 'ROCKWELL MAKATI' on Booky.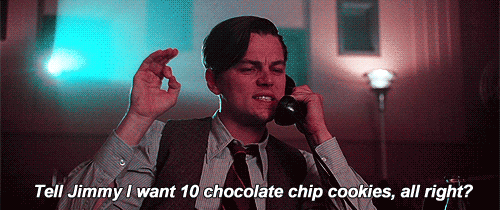 Follow Booky on Twitter and Instagram to stay on top of foodie news! If you're not already enjoying the offline convenience of Booky, you can download the app for FREE on iPhone or Android. Discover over 900 of the top restaurants in Metro Manila and just watch as your foodiverse explodes!