Crazy discounts on class bundles!
Train like an Ultimate Fighting Champion at UFC Gym and achieve your best body through their premium facilities and MMA-inspired  cardio and martial arts classes. It's guaranteed that you'll get seriously jacked and gain immense strength and stamina by emulating the training regimen of the biggest names in MMA.
UFC Gym – multiple branches
The UFC Gym is a space where one can learn different disciplines of martial arts and build the best body. They offer classes on fighting styles and MMA, as well as martial arts classes for kids.
Let out some steam and get these deals, stat!
UFC Gym Youth 4-class Pack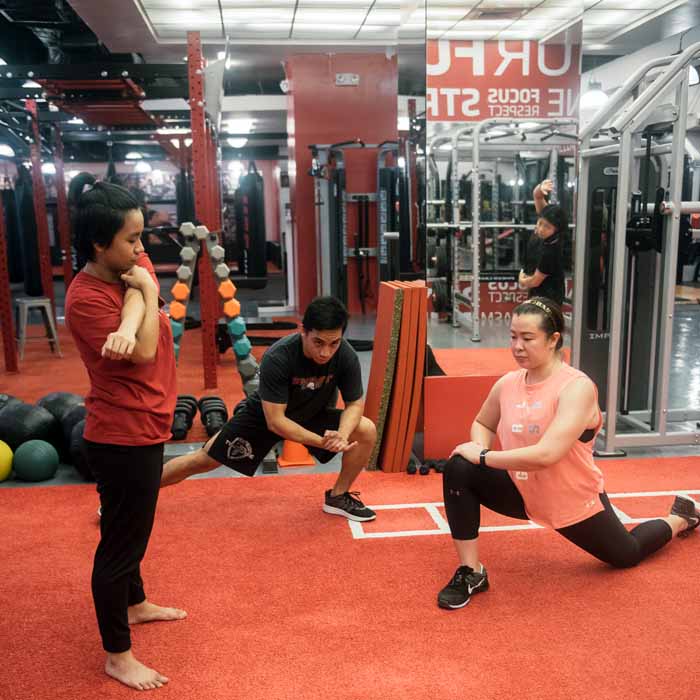 Enjoy 4 kid-friendly training sessions at an insane discount.
Price: P1,500 for a 4-class pack (from P6,000)
UFC Gym Core Class Sampler
Get a class pass to each of UFC Gym's core classes: Brazilian Jiu Jitsu, Fight Fit and Daily Ultimate Training
Price: P1500 for 3 classes (from P4,500)
Daily Ultimate Training 3 Class Pass
Try UFC Gym's HIIT boot camp class that will shock your system into losing weight.
Price: P1,500 for three classes (from P4,500)
BJJ 3 Class Pass
Learn to take down your opponents!
Price: P1,500 for three classes (from P4,500)
Fight Fit 3 Class Pass 
Learn the basics of MMA fighting and get a cardio workout in, too!
Price: P1,500 for three classes (from P4,500)
To claim these deals from UFC Gym, just follow the steps below:
Download

 Booky's app and sign up for a free trial

Pick a coupon to avail

Swipe to claim when ordering
Do you even lift (your phone), bro? You can use the Booky app to search for new fitness activities and places to workout. iPhone, Android, no internet, we got you, fam.
We're more than just food at Booky and we're here to give you the lo-down on the best things to do and discover all over Metro Manila—food, fitness, beauty, and more. Download the Booky app for FREE to discover today's best idea.