Sit back, relax, and unwind with a good massage.
We all know how city living can get pretty stressful that our usual immediate response is to plan an out of town trip to get away from it all.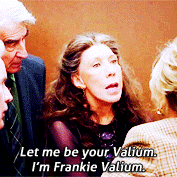 It's not a bad idea but planning can get hectic as well; just by checking everyone's availability is already a struggle on its own. We're here to tell you that there's another way that's much more easier…
It's as easy as stepping inside a spa and immersing yourself in the rich aromas, relaxing music, and the massage table calling you…
We've come up with a list of spas to make it easier so you just have to choose; whether your body's craving for a Swedish massage, Shiatsu, or even a body scrub… we've got you covered.
You can bookmark this page as we'll keep you up to date on the latest spas and offers!
MAKATI
Nutopia is a spa and wellness center that provides world class pampering with their facial, massage, body treatments, bleaching treatments, and hand and foot care services. Take a moment away from the hustle and bustle of everyday and retreat to Nutopia!
Check them out here
View their Instagram account
G/F Unit 103 Makati Executive Center, 114 LP Leviste St., Salcedo Village, Makati
(02) 813-6911;(02) 776-4918; (0917) 315-1146
Inspired by the natural hot springs in Japan, I'M Hotel's I'M Onsen is one of the largest spas in the country and brings you a step closer to Japan's relaxing onsen practices.
Check them out here
View their Instagram account
UG/F I'M Hotel, 7862 Makati Ave cor Kalayaan Ave., Poblacion, Makati
(02) 755-7877
TAGUIG
Treston Health Club offers an international and exclusive gym and wellness experience at affordable and accessible prices. Treat your body to the rest and relaxation it deserves with the help of Treston Health Club's effective and rejuvenating spa facilities and massage treatments.
Check them out here
4/F Treston International College Bldg, University Parkway District, Fort Bonifacio, Taguig
(02) 459-7448
Numi Wellness is a Metro Manila-based wellness spa that guarantees high-end service and effective therapeutic massages. Let Numi Wellness recharge you and wipe away all of your stress and tension.
Check them out here
View all branches
View their Instagram account
2/F Serendra, Bonifacio Highstreet, Fort Bonifacio, Taguig
(0917) 258-7838
SAN JUAN
Get ready for a one-of-a-kind pamper experience at Urbanized Gastro Spa- a truly unique wellness center and a restaurant rolled into one! Enjoy good food and exceptional services such as massages, face masks, manicures and pedicures, and slimming injections,
Check them out here
View their Instagram account
178B CM Recto, Maytunas, San Juan
(02) 576-0145
Herbal remedies and centuries-old tradition combine to create a truly relaxing and restful experience at Shu Reflexology and Foot Therapy. Shoo away stress and tension and be pampered by Shu Reflexology and Foot Therapy's highly trained massage therapists and experts.
Check them out here
View their Instagram account
Mezzanine TNA Building, #17 J. Abad Santos St., Little Baguio, San Juan
(02) 796-1319; (0917) 700-6784
QUEZON CITY
One of the country's top beauty and wellness clinics, AesthetiQ Wellness and Spa strives to be the standard in fully customizable, premium care and treatment. Discover the beauty meant for you with AesthetiQ Wellness and Spa.
Check them out here
View all branches
View their Instagram account
Naya Botique Spa is the answer to the stressed and tired souls of Quezon City. Experience a serene environment filled with highly trained professionals that are sure to pamper and take care of you.

Check them out here
View their Instagram account
128A Malakas St. Brgy. Central District, Diliman, Quezon City
(02) 358-3347; (0916) 305-5301
Japanese for "Freedom" or "Liberty", JIYU Wellness Spa lives up to its name by delivering a truly freeing, stress-vanquishing, and rejuvenating massage experience. Enter a place of deep relaxation and replenishment, only at JIYU Wellness Spa!
Check them out here
View their Instagram account
UG/F Parkway, SM Fairview, Quirino Hwy cor Regalado Ave., Greater Lagro, Quezon City
(0929) 773-5704
Tradition meets relaxation at Balay Hilom Spa. Leave all of your modern-day troubles and stresses behind and recharge with Balay Hilom's traditional touch of Filipino comfort and technique.
Check them out here
G/F FBR Arcade, 317 Katipunan Ave., Loyola Heights, Quezon City
(0927) 535-8380
MANILA
Experience traditional skill with modern day facilities at Mbay Health Spa. Any visitor can look forward luxurious massage experience that they won't soon forget.

You can currently find both branches in Manila! Check them out here.
Indulge yourself in complete serenity and take away all the stress and hassles of life when you step inside SPArenity. They offer nail services, massages, body treatments, and hair removal.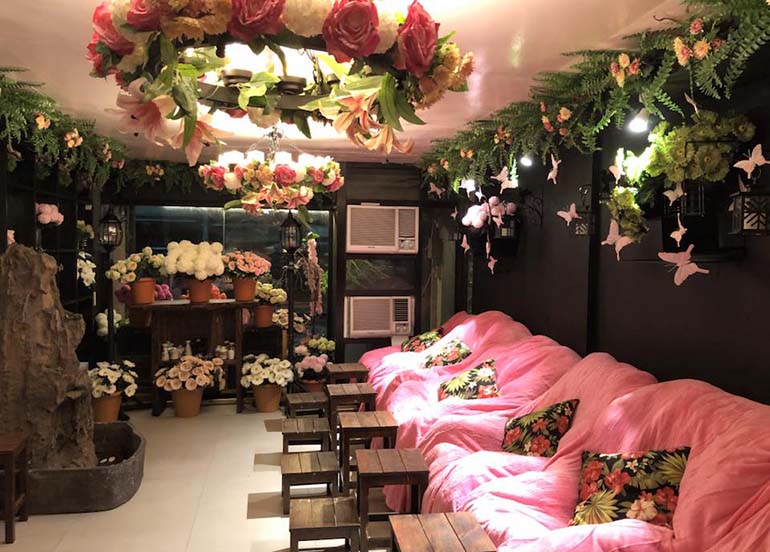 Check them out here
View all branches
View their Instagram account
MANDALUYONG
Holistic Circle is a wellness center located in Pasig that aims to deliver premium service that rejuvenates, relaxes, and relieves. Whether it's massages, facials, or even acupuncture, Holistic Circle is focused on giving you the care that you deserve.
Check them out here
5/F Bldg A, SM Megamall, Doña Julia Vargas Ave cor EDSA, Ortigas, Mandaluyong
(02) 634-7271; (0935) 205-3250
Discover Mandaluyong's hidden oasis of rest and relaxation at Avanna Spa. From top-quality beauty services to rejuvenating massages, Avanna Spa guarantees a premium self-care experience that you shouldn't miss out on!
Check them out here
View all branches
650 Sgt Bumatay St., Barangka Drive, Mandaluyong
(02) 638-3107; (0917) 878-1233
Banahaw Heals Spa has been a pioneering force in healing massage services. Boasting the largest number of branches across the country with an ever-growing base of happy customers, discover for yourself the wonders of this affordable and high quality day spa.
Check them out here
View all branches
Mezzanine Facilities Center, #548 Shaw Blvd., Wack Wack, Mandaluyong
(0933) 811-3800; (0908) 888-8501
PASIG
Find your zen at Z Wellness. Conveniently located in the heart of Pasig, Z Wellness has emerged as an easy, accessible, and affordable escape from Metro Manila stress with their scrubs, massages, and self-care services.
Check them out here
View their Instagram account
2/F Ace Plaza (Ace Water Spa), United St cor Brixton St., Kapitolyo, Pasig
(0917) 117-2428; (0928) 504-8485; (0943) 708-7339; (02) 637-1699
Invigorate your senses with House of Senses' offers; from nail care, body massages, foot reflexogy, and many more… right at Pasig City.
Check them out here
Lot 102 Jemco Building, C.Raymundo Ave., Rosario, Pasig
(02) 945-0966; (0956) 510-6658
PARAÑAQUE
Costa de Luna Reflexology and Wellness is one of the Metro's top lifestyle hubs, well-known for being a haven of total bliss, relaxation, and self-care. Treat yourself to first-rate pampering and enjoy such services as therapy, foot soak, and healing services, leaving you truly rested and recharged.
Check them out here
View their Instagram account
189 Aguirre Ave., BF Homes, Parañaque
(02) 239-7461; (0917) 316-7100
Pamper yourself silly with many of Mandara Spa's signature massages, scrubs, and they also offer nail care, waxing services, and facials.
Check them out here
View all branches
G/F President's Grove, 15 President's Ave., BF Homes, Parañaque
(0925) 556-8858
Wanna get a head start on food, fitness, and beauty this 2019? Download the Booky app and enjoy even more amazing offers and discounts from your favourite spots all over the Metro!