Let out the beauty within
We usually make appointments with salons and parlors to get some kind of beauty treatment: either to change something about our hair, skin care, make-up, and more.
This is all part of wanting to pamper ourselves and make ourselves look good. But the beauty of focusing on skin care is that it is long-lasting, and brings out the natural beauty that you already have.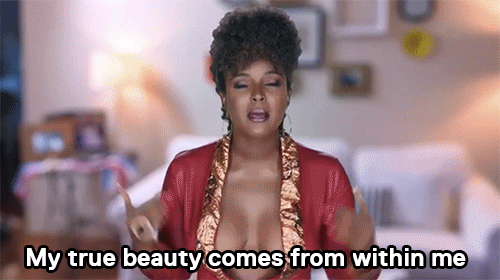 We decided over at Booky that it's high time to go beyond food and give you more. There's so much to do and discover and we're opening up Metro Manila to help you find your flavor starting with fitness and beauty. The new and improved Booky is stronger and cuter than ever.
Valeur Skin and Body Clinic is a locally grown skin care facility. Their mission is to bring out a more beautiful you, through products and services that are authentic, and aim not only towards beauty, but more importantly, towards health as well.
Their services are carefully formulated and refined, with the owners having a background in both beauty and medicine. Try out their Cinderella Drip + Diamond Peel, Beauty Drip + Diamond Peel, Stellar Infusion + Diamond Peel, and Gluta Elixir Push, with discounts courtesy of Booky!
Cinderella Drip + Diamond Peel
The Cinderella drip will help you achieve a glowing, younger, and slimmer look in a few drips. Promise, you'll feel like royalty!
Price: P2600 (more than 50% OFF!)
Beauty Drip + Diamond Peel
This high dose of glutathione and vitamin C in this drip will leave you in wonder as you achieve a beautiful glow.
Price: P1490 (Get this for 50% OFF!)
Stellar Infusion + Diamond Peel
Shine like the stars with this drip. It's got glutathione, multivitamins, anti-aging boosters, and many more, to help give you that starry glow.
Price: P2440 (original price: P5480)
Gluta Elixir Push
Enjoy a regular dosage of glutathione and vitamin C that is sure to restore and revitalize your skin, and give you a magical glow.
Price: P480 (original price: P1200)
To claim these discounts from Valeur Skin and Body Clinic, just follow the steps below:
Download Booky's app and sign up for a free trial
Scan the QR code at the counter
Pick a coupon to avail
Treat yourself to a makeover today! You can type in "NAILS" or "FACIALS" on the Booky app to discover the best places to get glammed up in Metro Manila.
We're more than just food at Booky and we're here to give you the lo-down on the best things to do and discover all over Metro Manila—food, fitness, beauty, and more. Download the Booky app for FREE to discover today's best idea.