You'll have a roaring good time!
To congratulate UST Growling Tigers for making it to the UAAP finals, this whimsical café in Maginhawa is giving out a pretty sweet deal exclusively for all Thomasians only!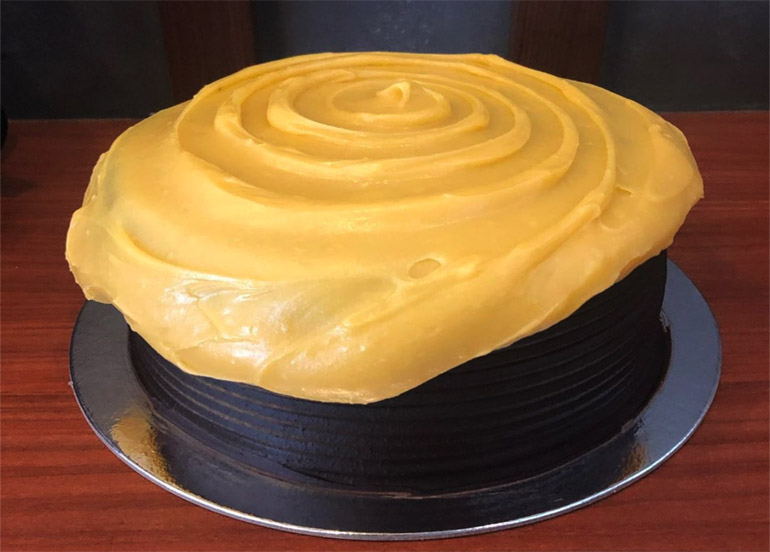 Starting November 15 to 22, UST students can enjoy Buy 1 Take 1 offers on all of Wadough's food and drink items. Known for their decadent pastries and customized cakes, Wadough's serves their best-selling Black Bottom Cupcake— a dark chocolate cupcake with a cheesecake core and dark chocolate ganache. So, make sure to grab it!
All you have to do is simply present your School ID, Thomasian Alumni Card, or Diploma to enjoy this perk. This promo is valid for dine-in only and requires one transaction per ID, so huddle up your USTe friends and get going!
For more updates on Wadough's promo, check out their Instagram account here.
Wadough's is a whimsical cafe that specializes in out-of-the-box and Instagram-worthy pastries. After first selling their cakes and pastries online in 2012, Wadough's now offers all-day breakfast meals, coffees, light snacks, and customized cakes for special events.
Maginhawa is known for being a busy place that's packed with restaurants and foodies crawling through the neighboring streets. Wadough's is neatly tucked away in the laid back area of the food haven known as Sikatuna Village.
Updated: Check out the Top 10 Most Loved Restaurants in Quezon City

The understated cafe has simple interiors that are intimate and make for a cozy place to work or chill. They don't have a lot of decor going on because let's face it: the cakes and pastries are decoration enough! See for yourself:
Try It: Download Booky and get P500 off when you book a table at Wadough's!
You'd think that the brains behind those beauties was either an artist or a master pastry chef but you couldn't be more wrong.
Wadough's owner Eduardo used to work as a video editor until he got burned out and wanted to try his hand at something new. Having a fondness for the kitchen and a history with video, he joined a baking competition on reality TV. Without any formal experience, Eduardo bagged 4th place.
Fun Fact: Eduardo, the owner, had a hard time pronouncing his letter Rs as a kid and "wadough" was the result of that.
Black Bottom Cupcake
Taking this as a sign, he joined Globe's 2015 Big Food Entrepreneur and pitted his signature Black Bottoms (chocolate fudge cupcakes with a salted cheesecake center) against 90 chefs from all over the country. He took home the gold and a free spot at Mercato!
Two years later, Wadough's was born. The little neighborhood cafe has become quite the dessert destination. They serve all the sweets in store, but they also customize cakes and take special orders.
Mango Graham with Salted Caramel
Fun Fact: Wadough's was the mastermind behind Chynna and Kean Cipriano's Concrete Cake.
Davao Tablea
If you're looking for something on the savory side, Wadough's also has all-day-breakfasts, sandwiches, and light eats that you can't not love.
Breakfast of Champions
Roasted Tomato and Basil Grilled Cheese
When you're done with your bacon and eggs, order yourself a bestseller in the form of Yema Cake or go with their OG recipe for Red Velvet Cheesecake.
Red Velvet Cheesecake
Insider Tip: Buy 3 slices of cake and get 1 for free!
Dark Mocha
After your first bite at Wadough's, you will truly understand why and how people get addicted to sugar.
View menu
View their Instagram account
154 Maginhawa Street, Sikatuna Village, Diliman, Quezon City
(0917) 708-7896
Watch out because The Booky Report is going to bring you more stories, lists, and news on all things edible. Use #bookymanila and have your food trips featured!
For more food, food, food, download Booky and discover 1,000 of the top restaurants in Metro Manila and just watch as your foodiverse explodes!