More than 2,500 entries were posted on Instagram, only ONE got to win P11,000 from Booky! 
It's been almost a month since we posted the contest mechanics on Instagram,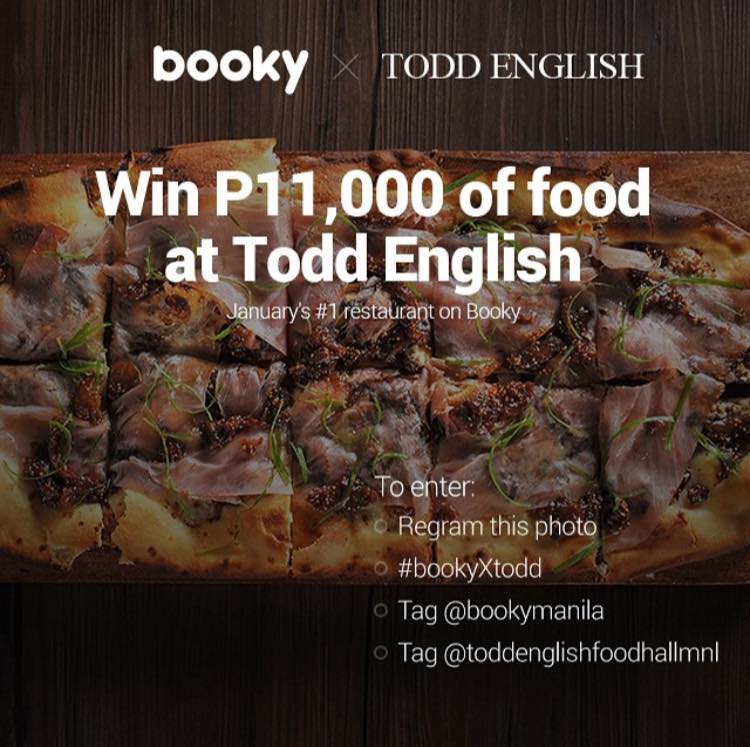 And finally, today, a winner has been selected via an online random number generator.
Congratulations to Margie Brazal Tuibeo! You are the hero and the Instagram addict that gets to take home P11,000 to spend at Todd English Food Hall Manila with your friends and family, Booky's #1 most loved restaurant this January. In one of our previous posts, we listed down some of Todd English's best selling dishes that you must try, read here.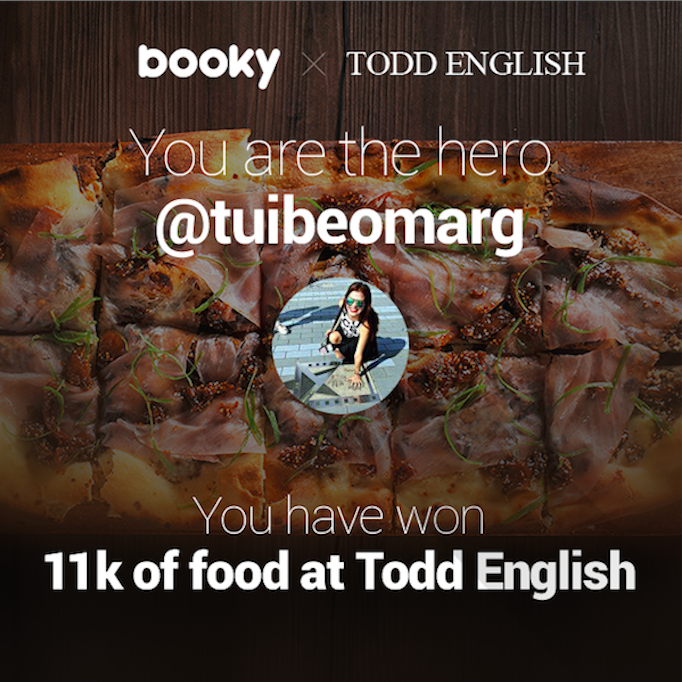 She regrammed the contest photo 13x in a period of one week, that's only around 0.51% chance to actually win this thing! How many did you post?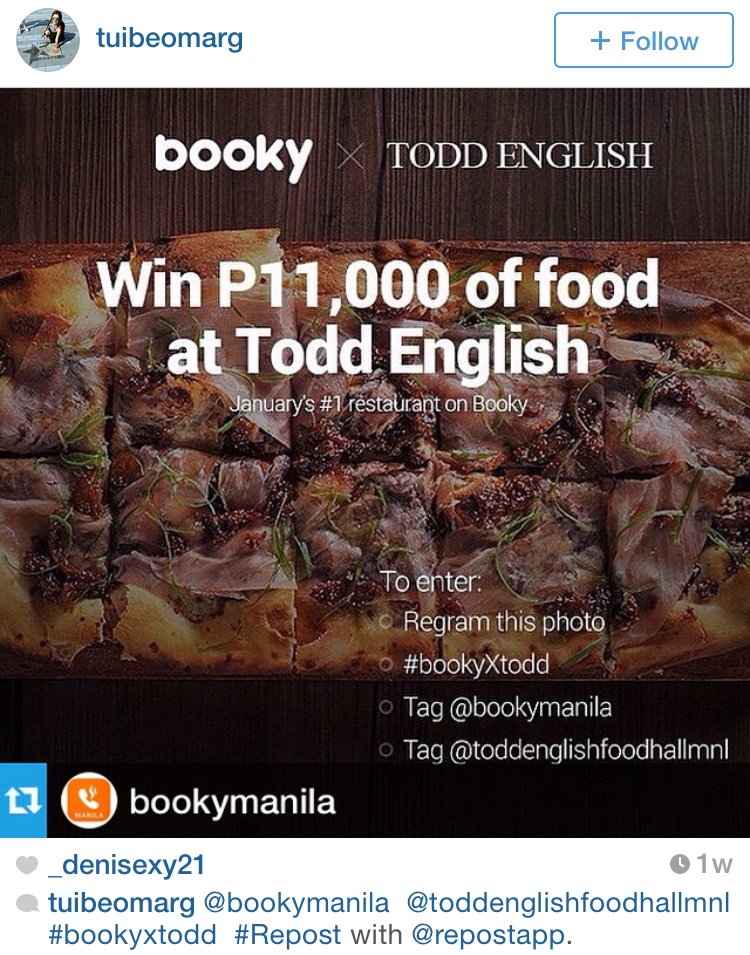 Hi Marge, please send us an email at ben@eggsapps.com for details on how to claim your prize. Watch out for more exciting and easy Booky contests! Follow us on Facebook, Twitter and Instagram for real time updates.