Charlie Chan, you are cordially invited to my home.
The most basic and important question to ask when out and about with friends, family, or out on a date is…, "where to eat?" and sometimes, the answer can be quick or at most times, it can take awhile and a seemingly unending exchange of "Ikaw bahala."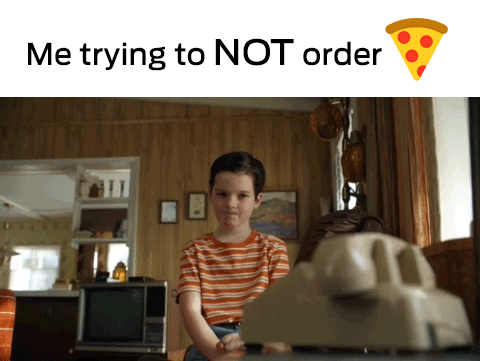 Although when the weather gets tough or the laziness kicks in, the immediate answer would be, "Deliver nalang!".
What's even better now is that we have more than one delivery option to choose from so all hope isn't lost when one channel is busy.
Did you know that there are THREE delivery options for Yellow Cab? If you're unsure which to choose, we've listed down each of their perks and conveniences to help you decide and finally chomp down on your favourite pizzas, pastas, calzones, and more!
Yellow Cab Main Delivery
Online: delivery.yellowcabpizza.com
Hotlines: METRO MANILA 789-9999 | BAGUIO (074) 442 9999 |
CAVITE 046) 416 9999 | LAGUNA (049) 502 9999 |
BATANGAS (043) 723 2222 | CEBU (032) 254 1111
Min. Order Requirement: ₱300
Insider tip: Their delivery is 24/7!
GrabFood
Online: Download the app here.
Min. Order Requirement: None
Delivery Fee: ₱49 Fixed rate
Insider tip: Use LETSGRABFOOD to enjoy free delivery on your first 5 orders! (With a min. order of ₱400) until September 31, 2019.
Food Panda
Online: Order here or Download the app here.
Min. Order Requirement: ₱300
Delivery Fee: Varies per location of establishment
Insider tip: Some locations have free delivery like Makati. 
Oftentimes, promos are limited to dine-in customers only but Yellow Cab is offering TWO pizzas for just ₱499 even for delivery! You can avail of this promo from July 1 – September 30, 2019!
Insider tip: Get a regular Charlie Chan + regular Chicken Alfredo for only ₱249! (Available for dine-in only)
We're more than just food at Booky and we're here to give you the lo-down on the best things to do and discover all over Metro Manila—food, fitness, beauty, and more. Download the Booky app for FREE to discover today's best idea.