To get you in the mood and get the mojo going
It's Valentine's Day, and for those of you with significant others, you're probably still looking for ways to keep the spark alive. One way to get your partner in the mood is by loading them up with aphrodisiacs! An aphrodisiac is defined as a food or substance that causes arousal or sexual desire. 
Update: Enjoy unlimited discounts and monthly Buy 1 Get 1 coupons when you subscribe to BOOKY PRIME for just ₱199 per month. Learn more here.
Aphrodisiacs have been around since the dawn of time, in fact, the term is derived from Aphrodite, the ancient Greek goddess of love. But do they really work, or are we just fooling ourselves into believing that a few oysters before dinner will bestow us with some kind of primal power later in the night?
While there are emerging studies to back this up, the only way to know for sure is by trying it yourself! Here are 10 popular aphrodisiacs you can try to enhance your love-making. And hey, if it doesn't work – you're still in for a good meal.
1. Oysters
One of the most notorious natural aphrodisiacs is, of course, oysters! They've long held a reputation for being great for love and fertility, likely stemming from their vague resemblance to the female anatomy. Oysters are high in zinc – an important mineral in the production of  sperm and testosterone. 
Insider Tip: Get TWO plates of oysters for the price of ONE from Prime Shack when you use Booky!
Bondi & Bourke features a menu of Australia's most loved dishes like meat pies and steaks. They also have a private dining room with its own Chef's Table, where guests of up to 20 can get an exclusive behind-the-scene glimpse of the kitchen in action. 
Choose from Kilpatrick, Mornay or Fresh-Shucked with Mignonette
2. Chili
Perhaps it's the bright and invigorating color of chili peppers that make it a symbol of love but one could also attribute it to capsaicin – the chemical compound in peppers which give it its heat. Eating food that contains chili peppers can stimulate endorphins (the brain's feel good chemicals), speed up heart rate, and make you sweat – which all mimic how you feel when you're turned on. Hot!
TRY: Fire Chili Snow Chicken Popcorn – Kko Kko
Kko Kko is a modern Korean chicken house that uses traditional and contemporary recipes from owner Grace Lee and her mom. They aim to bring together Korea and Manila through food. Try their Fire Chili Snow Chicken Popcorn, you'll surely love it! Read our full feature here. 
3. Strawberries
Nothing says romance like feeding each other strawberries but did you know that the fruit is packed with vitamin C – a substance that helps keep blood flowing to all regions of the body. *wink, wink*
TRY: Strawberry Pancake Souffle – Le Petit Souffle
Le Petit Souffle is a Japanese-French cafe that that's owned by celebrity Chef Miko Aspiras. Their Strawberry Pancake Souffle is topped with fresh strawberries, dusted with icing sugar, and served with creme anglaise on the side.

View menu
View all branches
View their Instagram account
3/F Century City Mall, Kalayaan Ave, Poblacion, Makati
4. Pistachios
In 2011, a study conducted in Turkey revealed pistachios to be a natural cure for erectile dysfunction. How exciting! We don't know if this is true but unless you have an allergy to nuts it probably won't hurt to see if pistachios give you a little pep in your step.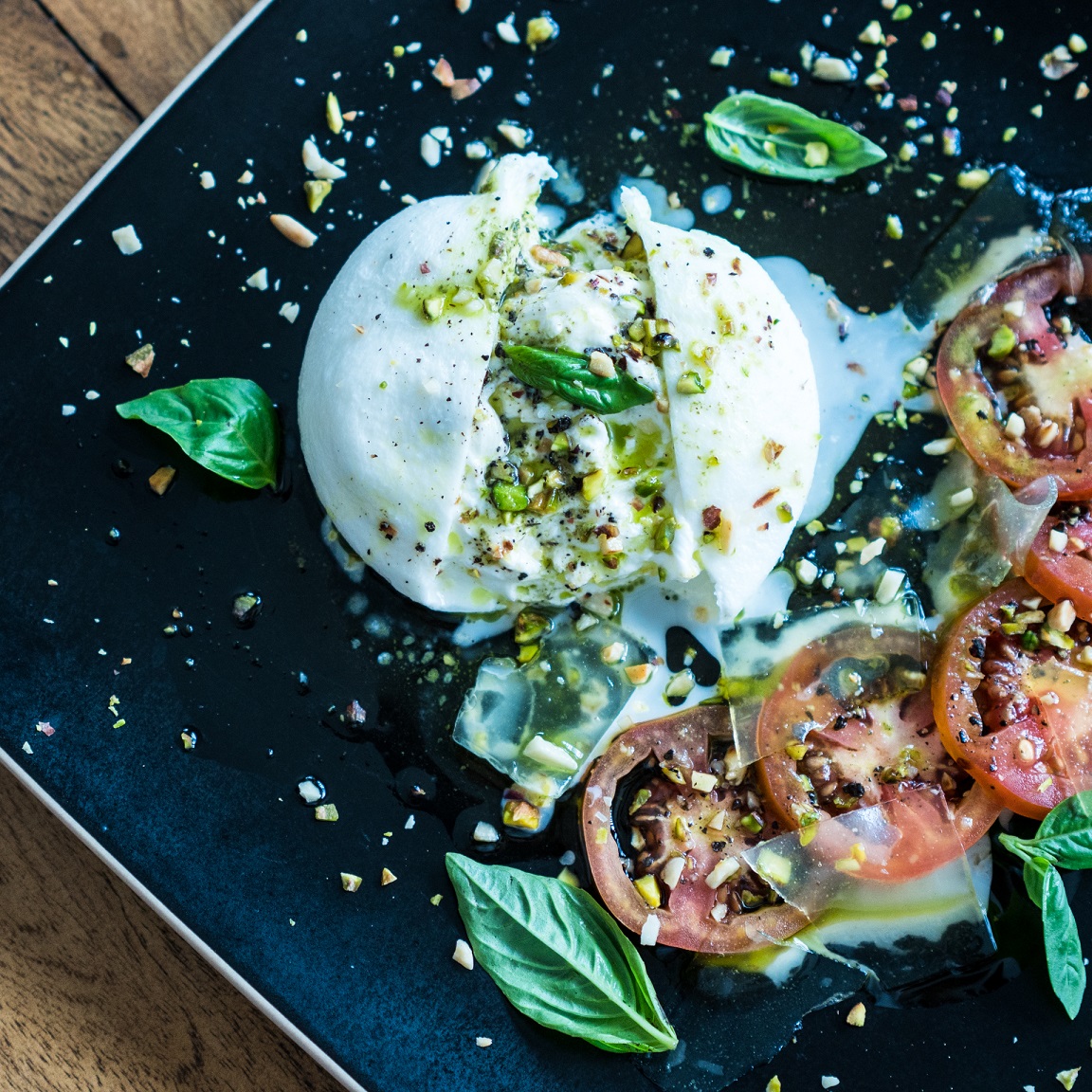 Manila Creamery had humble beginnings as a weekend market favorite and now has  four stores across the metro. The homegrown dessert specialist that aims to create world-class gelato while promoting flavors that are uniquely Filipino. Popular flavors include: Mangga't Suman, Black Sesame, and Sicilian pistachio.
Insider Tip: You can get Buy 1 Get 1 Scoops of any regular flavor from Manila Creamery when you use Booky!
DOWNLOAD APP & CLAIM COUPON
No reservations accepted
View menu
View all branches
View their Instagram account

5. Sushi
Haven't decided where to have Valentine's dinner yet? You may want to go for sushi. The omega-3 fatty acids in salmon and mackerel are believed to help produce sex hormones, while the selenium in tuna can increase sperm count.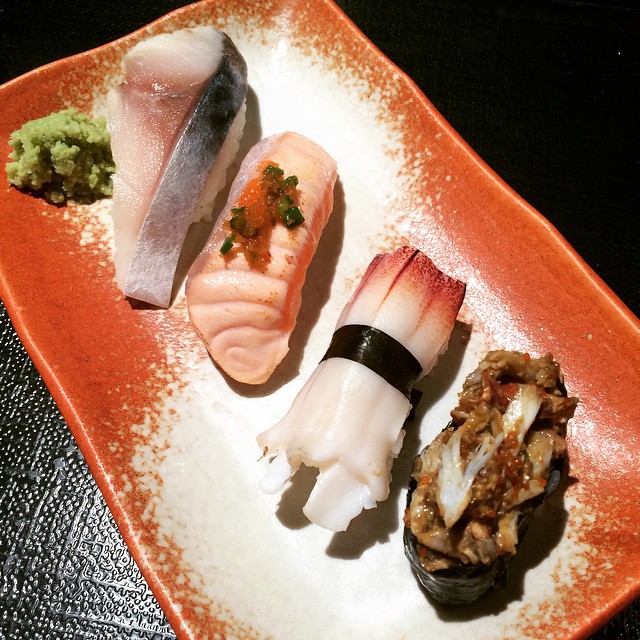 TRY: Nikkei – various branches
Nikkei is Manila's first ever Japanese-Peruvian sushi bar and restaurant serving curated specialties by Argentinan Chef Christian Cejas like ceviche, sushi, causa, tiraditos, and Japanese craft spirits."Nikkei" is a Peruvian cuisine culturally influenced by the Japanese who began to migrate to Peru in the 19th century and is quickly becoming the latest global food trend. 
6. Honey
Honey isn't just a cute pet name for your lover; it's also a by-product of pollination making it the perfect symbol of procreation. Haven't you heard of the birds and the bees? Honey can provide a natural energy boost and it also contains boron which helps regulate estrogen and testosterone levels. 
Insider Tip: You can get Buy 1 Get 1 Organic Cotton Candy from Honey Creme when you use Booky!
TRY: La Spezia Alveare – La Spezia
La Spezia, a new Italian hole-in-the-wall that features fresh and simple Italian menu composed of timeless classics and standout desserts. The Alveare consists of honeycomb, gelato, figs, beetroot-ginger coulis. Read our full feature here.

View their Instagram account
90 Scout Dr Lascano St, Laging Handa near Tomas Morato, Diliman, Quezon City
(02) 960-6903
7. Banana
You know what they say – look good, feel good. With it's phallic shape, you just know that this is a fruit that's good for you. Rich in potassium and vitamin B, bananas can elevate energy levels. They also contain an enzyme called bromelain, which is said to trigger testosterone production.
Insider Tip: You can get Buy 1 Get 1 Banana Popcorn Waffle from St. Louis Cafe when you use Booky!
Insider Tip: You can get Buy 1 Get 1 Ricotta Pancakes from Sunnies Cafe when you use Booky!
TRY: Banana Hanjuku Chocolate Cheesecake Parfait – Osaka Ohsho
Can this get any prettier? With bananas, chocolate and cheesecake chunks, who wouldn't fall in love with this parfait?

View menu
View their Instagram account
3/F Mega Fashion hall, SM Megamall, Mandaluyong
+63 2 631-7494
8. Chocolate
Chocolate is sensual from its taste down to its smell, but dark chocolate has also been shown to cause a spike in dopamine, which induces feelings of pleasure. Chocolate also gets right to the heart of sexual pleasure by increasing the brain's level of serotonin, the feel-good brain chemical that enhances arousal and sensation in both men and women.
We're pretty sure you'll say it out loud once served. This impeccable chocolate lava cake from Todd English goes perfectly with the silky pudding with cereal crumble and chocolate gelato. A definite must-try!
Insider Tip: You can get this dessert for free when you book through the Booky app and fill out the feedback form!

View menu
View their Instagram account
5/F SM Aura, 26th St cor McKinley Parkway, Fort Bonifacio, Taguig
(02) 621-4002
9. Watermelon
Watermelon is rich in lycopene which, in large amounts, may have a Viagra-like effect on the body. Lycopene, in case you didn't know, improves circulation and relaxes blood vessels!
10. Avocado
It could be the sensuous shape or the rich flavor of the fruit that made the Aztecs give the avocado it's name from their word "ahuacatl," which means testicle. The fruit  contain high levels of folic acid, vitamin B9, and vitamin B6 which also help increase energy levels and testosterone production.
TRY: Gorda – Avocado Pie
Gorda, which means 'fat lady' in Spanish, is a family-oriented restaurant serving redefined Filipino-Mexican comfort food and cocktails. Their Avocado Pie is made with condensada, butter graham crust, and kalamansi crema whip.
Also featured here: 10 Best Spots Around the Metro to Get Sangria with Your Friends

View menu
View their Instagram account
2/F Uptown Parade, 38th Street cor 9th Avenue, Fort Bonifacio, Taguig
(0956) 189-3580
If you're not already enjoying the offline convenience of Booky, you can download the app for FREE! Whether you're on iPhone or Android, you get P1000 worth of savings on us. But why stop there? When you sign up for BOOKY PRIME, you can get up to P15,000 worth of Buy 1 Get 1 deals and unlimited discounts – all for just P199 a month. Your next bite is just a touch away.
Comments
comments