Goku and Naruto's got nothing on these.
Asian cuisine could easily be the most common cuisine you'd find around Metro Manila and as a result, sometimes, one could get tired of the usual. So, why not spice things up and head on to restaurants that serve Asian cuisine with a twist – either modernized or fused with Western cuisine or another Asian cuisine.
If you're not sure where to begin, feel free to check out the restaurants that we've listed down below. Trust us, your taste buds will thank you for the experience!
Asian Fusion
Specializing in steaks and Hainanese chicken, Hai Chix and Steaks is a restaurant where East meets West under one roof.
Must-try: US Angus Ribeye and the Hainanese Chicken rice.
A playful and modern French-Japanese bistro offering both sweet and savory dishes made from scratch, Le Petit Souffle will deliver not only memorable dishes with interesting flavors and techniques but also unforgettable experiences alongside them.
Recommended dishes are: Foie Gras Mac and Cheese, Squid-Ink Rice, Sesame Crusted Tuna Salade, and the Valrhona Guanaja 70% Dark Chocolate Souffle with Vanilla Creme Anglaise.
A restaurant heavily inspired by Japan's most influential filmmakers in cinema history – the late Akira Kurosawa – Mr. Kurosawa is a European-Japanese dining concept that offers Japanese cuisine with a twist.
Must-try dishes: tempura souffles, Japaella, and gyoza fondue.
View menu
2/F Newport Mall, Newport Blvd, Domestic Airport, Pasay
+63 2 659-8363

Nikkei – multiple branches
Nikkei, headed by Argentinian Chef Christian Cejas, is a Peruvian-Japanese sushi bar in Manila that serves up dishes with adventurous flavors for even more adventurous eaters.
Recommended dishes: Salmon Belly Nigiri, Miso Kurobuta, Seared Tuna, Kobi Nigiri Sushi, and Parmesan Scallops.
Ninyo is a homey, romantic garden restaurant that serves a fusion of French and Japanese cuisine. The restaurant is known to offer delicious gastronomic food in an intimate and relaxing environment that can be enjoyed by couples, friends and family.
Must-try dishes: Braised Short Ribs, Grilled Hanging Tender Steak, and Honey Glazed Grilled Salmon

View menu
View their Instagram account
66 E Abada St, Loyola Heights, Quezon City
(02) 426-0301
Eat – Makati
Eat serves L.A. street food using Japanese ingredients. One of their must-try dishes is Syfu's Wagyu Katsu Burger with American cheese, sesame dressing and wasabi mayo.
No reservations accepted
View menu
View their Instagram account
6/F 9707 Kamagong Street, Makati
(0927) 984-7437
Toyo Eatery is offers all-new Filipino eatery that will serve modern fusion dishes featuring local ingredients, which has been his signature.
Recommended dishes: Toyo Eatery three-cut BBQ and Grilled belly and loin of bangus with Toyo Eatery Silog
View menu
View their Instagram account
The Alley at Karrivin, Karrivin Plaza, 2316 Chino Roces Ave, Makati
(0917) 720-8630
Cafe Voi La is an Asian-inspired getaway conceptualized by owner, Ica Sebastian. The place is adorned with Asian art and ornaments, oriental displays, and furniture collected from Ica's many travels around the world. Cafe Voi La's menu highlights the best of Asian fusion cuisine.
Reservations are accepted
View menu
View their Instagram account
Iruhin Crosswinds, Tagaytay
(0905) 331-4457
Balestier offers an Asian fusion cuisine that was inspired by distinct Singaporean flavors.
Must try dishes: Laksa Tsukemen, Bak Kut Teh Risotto, Hainanese Chicken, and more.

View menu
View their Instagram account
14 Nicanor Roxas, San Roque, Marikina
(02) 794-6199
Modern Twists
A new restaurant from the group that brought us Crisp 28th, Sabao, and Sprout, Pink Panda is a concept diner serving Southeast Asian cuisine with a modern twist perfect for yuppies looking for a chill after-work hideout.
Recommended dishes: Panda Buns, General P's Chicken, and the Sriracha Mousse.
A neighborhood bistro serving up modern Southeast Asian dishes, Your Local which was opened by Chef Denny Antonino and Nicco Santos, is perfect for people who want a sit-down brunch, lunch, and dinner meal.
Recommended dishes: Lamb Rendang, Torched Salmon Donburi, and their value-for-money 24 Hour Sous Vide Corn Fed USDA Choice Beef Short Rib.

View menu
View their Instagram account
Universal LMS Bldg., 106 Esteban Street, Legaspi Village, Makati
+63 2 823-6206

Tamarind: A Taste of Thai is an authentic Thai restaurant that offers traditional dishes with a modern twist in a no-doubt homey interior setting.
Must-try: Tom Yum, Pork Spring Rolls, Pad Thai, and their Milk Tea.
Dying to try these restaurants? Download the Booky app and add them to your 'Must Try' list! That way, you could easily access their information, and even instantly find it through our Waze feature intergration. Don't forget to tag us on Instagram @bookyapp, too!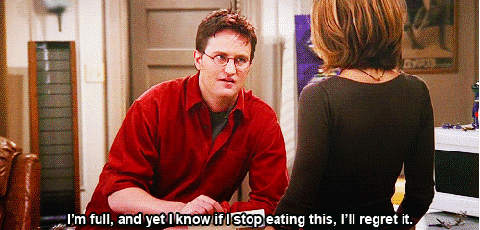 Go and keep your bellies in tip-top shape this summer, and by 'tip-top shape', we of course mean completely bloated with some damn good food.