Everyone will want to TAG along
Also Read: The Top 10 Most Loved Restaurants in Tagaytay this month!
A combination of cold air and unique restaurants is what makes the trip to Tagaytay all worth it. If you ask us, this combination is also perfect for a romantic getaway with your S.O… away from the city, away from the crowds, we're all for it.
We've went through the best restaurants in Tagaytay and compiled this list of 20 restaurants to help you decide where you should go on your next Tagaytay road trip, enjoy!
If you're looking for a great restaurant with an amazing view overlooking Taal lake, then Qiwellness Living is a good place to start. Perched along the ridge of Tagaytay, this restaurant is an homage to ancient China updated with modern day sensibilities. Qiwellness Living boasts an Asian fusion teahouse, a bathhouse, and a spa destination all in one picturesque package. They offer an a la carte menu but we recommend reserving a few days in advance to experience their seasonal degustation menu.
Reservations are recommended
View menu
View their Instagram account
Aguinaldo Highway, Brgy. Maharlika East, Tagaytay
+63 917 522-6969
Also read: 13 Romantic Restaurants in Manila for your Picture-Perfect Proposal
The Red Bus Mobile Diner takes the idea of a food trip very seriously, serving classic American cuisine right out of a 1970 VW Kombi. Don't worry- you won't be having lunch in Tagaytay along the highway! This colorful food-truck diner is parked at One Destination Hotel, ensuring that you can enjoy your grilled gourmet burgers, burritos, and milkshakes in peace.
No reservations accepted
View menu
Tagaytay- Calamba Rd, San Jose, Tagaytay
+63 926 113-9423
Searching for cuisine that's organic, fresh, and straight from the farm? Experience farm-to-table dining at Tagaytay with Gourmet Farms Inc. Inside the big farming estate is The Dining Room where you can enjoy the freshest ingredients and make the most out of Tagaytay's natural resources. Aside from produce, they also sell dips, sauces, and their own signature coffee blends.
No reservations accepted
View menu
View their Instagram account
Km. 52 Aguinaldo Highway, Buho Silang, Cavite City
+63 46 414-1049
Leslie's – Aguinaldo Highway
One of the top places to go to for the best bulalo in Tagaytay is Leslie's. Featuring that classic view overlooking Taal lake, Leslie's is perfect for big celebrations or, if you book one of their private cottages in advance, intimate dinners.
Reservations are accepted
View menu
Aguinaldo Highway, Tagaytay
(046) 483 1065
Breakfast in Tagaytay, anyone? Serving all-day breakfast since 1955, Nanay Cirilas' Kapeng Barako has been the go-to destination for those looking for a good meal after enjoying a Tagaytay sunrise. Getting a table might be complicated, they're only open from Friday to Sunday, only through reservation with pre-order, but once you take a bite of their appetizers, specialties, and signature dishes, you'll know that it was definitely worth it.
Reservations are required
View menu
View their Instagram account
Mayors Drive, Tagaytay City, Cavite
+63 922 291-3869
Balinsasayaw is a bed and breakfast along Aguinaldo Highway meant for those chill and lazy Tagaytay weekends. Bring the whole barkada as you enjoy the beautiful view of Taal lake while digging in to the traditional Filipino dishes and boodles.
Reservations are accepted
View menu
View their Instagram account
Aguinaldo Highway, Silang, Cavite
+63 46 865-3244
If you want your next Tagaytay food trip to be a little more adventurous, then make your way to the Mediterranean-inspired Don Limone Grill. Opened by husband and wife team Allen and Betty Tadayon, they wanted to share their love for Mediterranean and Italian flavors to the world with dishes like the Hummus en Fuego, Steamed Mussels Puttanesca, and Chicken Espetada (skewered chicken). The eight (8!) variants of cheesecake on the menu are courtesy of Allen, a New York native.
Reservations are accepted
View menu
View their Instagram account
4870, Gen. Emilio Aguinaldo, Mendez Crossing East, Tagaytay
+63 932 873-2316
In the mood for something a little more home-cooked on your Tagaytay trip? Look no further than Concha's Garden Cafe, a warm and cozy cafe in Tagaytay. The passion project of owner Gemma Escueta-Sembrano, whose lifelong dream was to open and run her own restaurant, the restaurant is named after Gemma's grandmother who taught her how to cook, perfectly exemplifying the traditional yet adventurous cuisine that they serve.
Reservations are accepted
View menu
View their Instagram account
Richland Estate 1, Sta. Rosa Tagaytay Road, Brgy. Puting Kahoy, Silang, Cavite
+63 936 441-6089
Do you feel like you've tasted all the flavors that Tagaytay has to offer? Maybe it's time to try something new with Chateau Hestia! Enjoy European dining in a country-style home with recipes curated and perfected by Austrian native Johannes Zehethofer. Claiming to only serve dishes that they would serve their own family, it's easy to feel at home at Chateau Hestia.
Reservations are accepted
View menu
View their Instagram account
J. Hernandez St., Purok 5, Bukal near Tagaytay Silang, Cavite
+63 929 711-3289
Finding that perfect garden cafe in Tagaytay can be a little tricky, but we have a feeling that Cafe Carmencita Fine Cuisine & Cakes might be one of everybody's favorites. Sporting a Filipino-Spanish fusion menu ranging from hot dishes, pastas, cakes, and coffees, you're sure to eat the day away at Carmencita's.
Reservations are accepted
View menu
Aguinaldo Highway, Brgy. Kaybagal South, Tagaytay
+63 915 416-9159
Looking for a different take to satisfy your bulalo fix? Add a new stop to your usual Tagaytay trip and stop by Bowstring Asian Bistro, a bar and restaurant that infuses local Filipino dishes with flavors inspired from all of Asia. They've made a name for themselves with their Pho and Bulalo fusion dish, appropriately (and amusingly) called Pho-lalo.
Reservations are accepted
View menu
View their Instagram account
8b Grandview Complex, San Jose, Tagaytay
(0925) 892 0803
Rekados – Sta. Rosa-Tagaytay Road
Rekados serves Filipino dishes with touches of Spanish flavors. Great for when you're feeling like taking your chilly Tagaytay dinners up a notch, its extensive menu consists of soups, appetizers, salads, mains and desserts, it even includes pasta and paella. Don't forget to visit Gatas Station and Balai Pasalubong when you're in the area.
Reservations are accepted
View menu
View their Instagram account
Santa Rosa-Tagaytay Road, Pasong Langka, Silang, Cavite
+63 917 545-5421
One of the restaurants almost synonymous with Tagaytay, Bag of Beans is the place to go for an enjoyable, lazy, and chill day at Tagaytay. Whether it's in their gazebos, gardens, or cabanas, Bag of Beans has celebrations and relaxations covered! We suggest visiting them during weekends to enjoy their famous all-you-can-eat weekend buffet.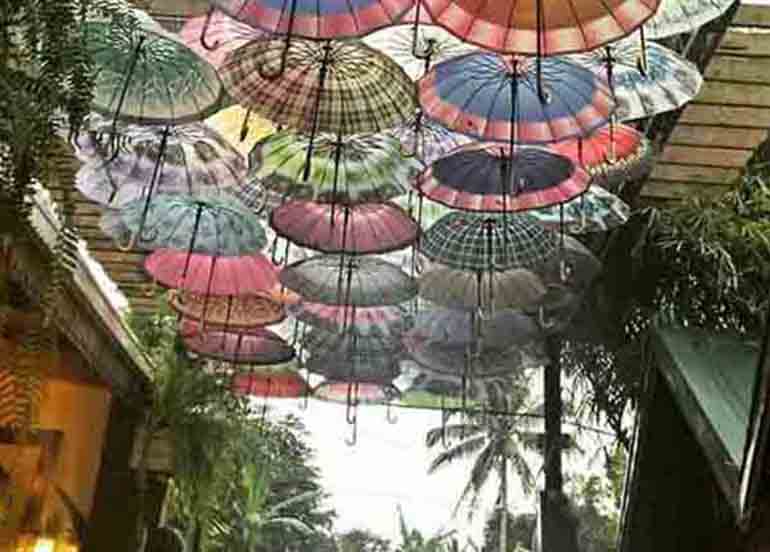 Reservations are accepted
View menu
View their Instagram account
Aguinaldo Highway, Near Tagaytay Rotonda, Tagaytay
(046) 413 0490
Veranda – Taal Vista Hotel
A favorite spot among those who regularly visit Tagaytay, Veranda is a restaurant that promises a buffet experience that will satisfy the whole family. Located in Taal Vista Hotel, the buffet specializes in showcasing local ingredients, all expertly prepared by their world class kitchen staff. The buffet, of course, features the amazing view of Taal lake that the hotel has become famous for.
Reservations are accepted
View menu
Taal Vista Hotel, Kilometer 60, Aguinaldo Highway, Tagaytay
(046) 413-1000
The Lake District is where you need to go if you want to break away from the usual cozy aesthetic of Tagaytay and enjoy something more modern and more exciting. Featuring urban-industrial interiors that are meant to complement Tagaytay's cool and breezy winds while also framing the mountside, this new restaurant and drinking lounge offers modern Western cuisine by Chef Francis Tolentino, who also co-owns and heads Unit 27 Apartment Bar + Cafe in BGC.
Reservations are accepted
View menu
View their Instagram account
Maharlika West, Tagaytay – Nasugbu Highway, Tagaytay
(046) 413-4186
Thinking of where to go in Tagaytay for a quiet, intimate date spot? Marcia Adams' is a tucked-away Tuscany-inspired garden restaurant that serves Mediterranean dishes. Great for casual lunches and romantic dinner dates, we recommend reserving the sunset lounge for a majestic Tagaytay sunset view.
Reservations are required
View menu
JP Rizal St., Bgy. Sikat, Alfonso, Cavite, Tagaytay
+63 917 801-1456
With heavy comfort-food hitters such as Herb de Provence Pork Chop, D Deli's Pizza, and the Stuffed Chicken Breast, Deli de San Honore has solidified itself as the comfort food experts in Tagaytay. It isn't just where you eat, it's where you unwind and recharge.
Reservations are accepted
View menu
Purok 138, Zambal Road, Barangay Neogan, Tagaytay
0915 959 1675
Tagaytay might not be known as a premier destination for Italian restaurants, but Buon Giorno Caffe and Bistro shows that you can really satisfy any craving in the chilly city. They serve all of the Italian classics such as risotto, freshly baked pizza, and pasta and their artsy yet charming vibe will have you coming back for more.
Reservations accepted
View menu
Cliffhouse, Aguinaldo Highway, Tagaytay
(046) 483 2102
The Purple Owl is an events place fit for any occasion. Whether it's an intimate date, proposal, wedding, birthday, anniversary, graduation, debut- you name it and The Purple Owl will make sure that you have an unforgettable Tagaytay experience. If you just want to enjoy great food, it is also a restaurant that serves breakfast, lunch and dinner made from Mrs. Gee's family heirloom recipes. A 3-day advanced booking is required.
Also featured in: 14 Romantic Spots to dine with your date under the stars!
Reservations are required
View their Instagram account
Gardenia Loop, Villa Pura, Tagaytay
Email: thepurpleowltagaytay@gmail.com
No list about Tagaytay restaurants is truly complete without mentioning Antonio's Restaurant. Antonio's Tagaytay is the definition of fine dining, truly meant for special occasions featuring impeccable food, a remarkably elegant atmosphere, and a dining experience that its patrons will not soon forget.
Reservations accepted
Purok 138, Barangay Neogan, Tagaytay
(0917) 899 2866
Be sure to book as soon as you can for a hassle free romantic getaway!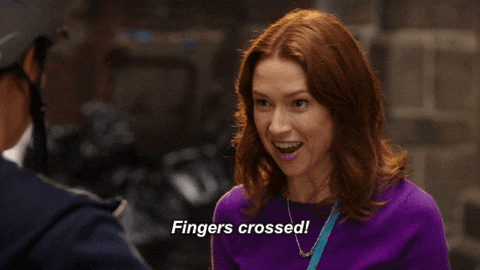 Did you know that with the Booky app, you can type "TAGAYTAY" and search over 100 restaurants in the area. If you spotted a new restaurant near you, shoot us an email at support@phonebooky.com with all the details.