Perfect places to say "I do"
Tagaytay is a sure fire place for a romantic backdrop for any event, the coolness of the wind, the beautiful scenery, and – of course – the delicious food. Whether it's for the ceremony, reception, or both. Here are restaurants you should save for your big day!
Don't forget to add 'em on your 'MUST-TRY' list on the Booky app to never miss a romantic moment.
Also read: 20 Of Tagaytay's Best Kept Secrets For You and Your Boo 
The Black Roof is a new industrial-rustic style events place that's ideal for all types of special occasions. Hurry and book their team now for that unforgettable experience.
Reservations are accepted
View menu
View their Instagram account
88 Lourdes St., Maitim II Central, Tagaytay
(0908) 814-9914
Mon's – Camp Benjamin
Camp Benjamin is a 4.7-hectare multi-purpose facility with an adjacent 8-hectare integrated and natural farm located in Alfonso, Cavite, an upland municipality literally just a few minutes off of main Tagaytay. Short for Meant for Organic and Natural, Mon's is a farm-to-plate concept restaurant that values health and wellness. Enjoy Mon's all-day breakfast and merienda menu, burgers and sandwiches, salads, and various inspired regional dishes. Read our full feature here.
Reservations are recommended
View menu
View website
View their Instagram account
Alfonso-Maragondon Road, Brgy. Taywanak Ilaya, Alfonso, Cavite
(0977) 134-9078
The Purple Owl is truly one of Tagaytay's best kept secrets; it's an events place and a restaurant in one. Guests are required to book at least two days in advance and select between two set course meals by Mrs. Gee's Kitchen. Read our full feature here.
Insider tip: is The Purple Owl personalizes every event based on your preferences and requests, from the display photos and messages to the music.
Reservations are required
View menu
View their Instagram account
Gardenia Loop, Villa Pura, Tagaytay
Aozora, meaning blue sky, is a Japanese restaurant serving authentic Japanese dishes crafted by Chef Seiji Kamura. It is located on top of the Domicillo Design Hotel, offering a beautiful view of Taal Lake and Tagaytay's clear blue skies in the afternoon. Aozora's bulalo ramen will make your next "putok batok" experience worth it.
Also read:23 Japanese Joints in Metro Manila for Sulit Ramen as Low as ₱120! 
Reservations are accepted
View menu
Domicillo Hotel, KM 58 Gen. E. Aguinaldo Highway, Tagaytay
(046) 413-4486
Lime & Basil is a farm-to-table garden cafe offering authentic Thai cuisine from Tagaytay resident, Chef Sigrid Sarmiento. It is a casual and relaxed Asian dining experience where guests can tour and walk around the herb and vegetable gardens. There's also a craft store inside called Laura's Yard. More authentic Thai restaurants here.

Reservations are required
View menu
View their Instagram account
9014 J. Rizal St., Brgy Sikat, Alfonso, Cavite
(0915) 627-6393
Chateau Hestia brings forth a European dining experience in a country-style home surrounded with lush greens. It offers years of curated recipes from Austrian native, Johannes Zehethofer's worldly travels. Just like the Greek goddess of the Hearth, Hestia, who made sure the fire of Olympus never died out, Chateau Hestia ensures that customer experience also never dies out.
Reservations are accepted
View menu
View their Instagram account
J. Hernandez St., Purok 5, Bukal near Tagaytay Silang, Cavite
(0929) 711-3289
Don Limone is a tucked-away Mediterranean-inspired restaurant that surprisingly specializes in cheesecakes. A shared passion for Mediterranean and Italian flavors between husband and wife, Allen and Betty Tadayon, brought forth bestselling dishes like the Hummus en Fuego, Steamed Mussels Puttanesca, and Chicken Espetada (skewered chicken). Moreover, Allen, being a native New Yorker, had to include cheesecakes–more than 8 unique variants of them.
Reservations are accepted
View menu
View their Instagram account
4870, Gen. Emilio Aguinaldo, Mendez Crossing East, Tagaytay
+63 932 873-2316
Balay Dako – Emilio Aguinaldo Highway
Balay Dako is the latest restaurant venture of Antonio's Group of Restaurants. It is a 3-storey Filipino restaurant overlooking Taal Lake. The name Balay Dako means "big house" which it certainly is – perfectly able to accommodate a large party.
Reservations are accepted for function areas
View menu
View their Instagram account
Emilio Aguinaldo Highway, (Nasugbu – Tagaytay Road), Silang Crossing West, Tagaytay
(046) 483 4847
Antonio's is Tagaytay's most celebrated fine dining destination featuring the best international cuisine by world class chef Tony Boy. Its impeccable food, elegant interiors, scenic gardens and great service are what make them exemplary. People come here to celebrate special occasions–birthdays, anniversaries, weddings and more.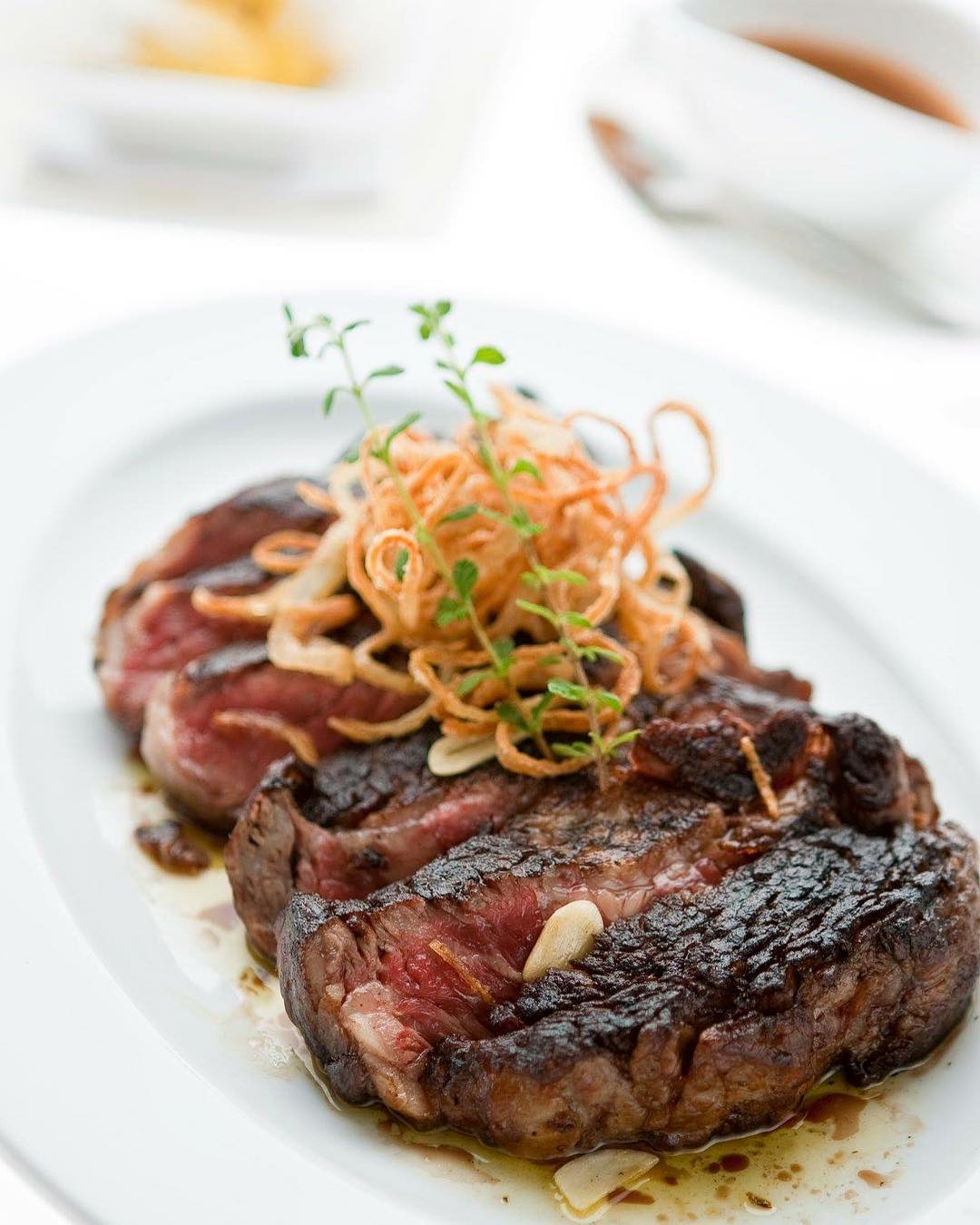 Reservations are accepted
View their menu
View their website
View their Instagram account
Purok 138, Barangay Neogan, Tagaytay
(0917) 899-2866
Qiwellness Living is an Asian fusion tea house, a bathhouse and spa destination. It is inspired by centuries-old architecture, cuisine, and healing practices of China, combined with modern design, culinary techniques, and advances in wellness. The cantilevered deck is great for smaller, more intimate weddings (up to 40 guests) with the mountains, lake, and forests serving as a surreal backdrop.
Reservations are recommended
View menu
View their Instagram account
Aguinaldo Highway, Brgy. Maharlika East, Tagaytay
(0917) 522 6969
El Cocinero is a homegrown Spanish restaurant tucked away inside the La Bella Residences development, offering a fresh and lush scenery that's a welcome sight compared to the commercialized streets of Tagaytay. It is owned by Chef Arnaldo Limeta who trained in Ibiza, Spain for more than ten years.
Reservations are recommended
View menu
View their Instagram account
La Bella Residences, Tagaytay-Nasugbu Highway, Neogan, Tagaytay
0916 341-2489
Milagros Private Kitchen hosts intimate gatherings and offers a unique and private outdoor dining experience in the comfort of a secluded venue. The menu is personalized and highlights Filipino dishes created with family recipes from Malabon. It also sells bottled gourmet and homemade products. Milagros can accommodate around 16 people and requires a 3-5 days advanced reservation.
Reservations are accepted
View menu
View their Instagram account
1640 Maglabe Drive, Guinhawa South, Tagaytay
(046) 413-1888
Narra Hill is a secret bed and breakfast spot and an events venue perfect for a quick vacation, an out-of-city wedding and other special celebrations. They have 4 beautiful rooms available for booking strictly via Airbnb.
Reservations are required (via Airbnb)
View menu
Narra Hill, Laurel, Batangas
+63 917 523-3939 (B&B) / +63 917 811-3739 (Wedding & Events)
A pioneer in the Philippine spa industry, Nurture Wellness Village (formerly known as Nurture Spa) is a DOT-accredited resort and wellness retreat house for 'ecotherapy' or healing by and through nature. The customer experience is enhanced by its Filipino-themed décors, spa treatments, and cuisine, you can even pick fresh herbs and greens from their garden if you desire. Walk-ins and day tour packages are available. It is also most famous for its Glamping (glamorous camping) program.
Reservations are recommended
View menu
View their Instagram account
Pulong Sagingan, Barangay Maitim II West, Tagaytay
+63 918 888-8772

Sonya Garcia's Garden is a tucked away bed and breakfast, a wellness spa, a country store, a panaderia, a cottage restaurant and a well-kept secret garden. It is one of the top choice destinations for a romantic getaway during weekends for Manilenos.
Fun Fact: This is where Booky CEO Ben Wintle proposed to his fiance Iza Calzado.
Reservations are recommended
View menu
View their Instagram account
Barangay Buck Estate (near Tagaytay), Alfonso, Cavite
(0917) 532-9097
Check out The Booky Blog for more stories, lists, and news on all things edible!
For more food, food, food, DOWNLOAD BOOKY and discover 1000 of the top restaurants in Metro Manila and just watch as your foodiverse explodes!
Comments
comments