They're fully booked for a reason.
These places are some of the most exclusive restaurants in the country today. Whether it's a limited 10-seater capacity or a special private dining setup, don't visit without a reservation because it's unlikely that they'll be able to accommodate you. Call them up and inquire a few days ahead, because some of them are already booked all weekends until next year!
They are almost always fully booked for a reason so these restaurants should be on every Filipino foodie's bucket list. Add these places to your "Must Try" tab on the Booky app. You can access restaurant information, even when you're offline!
Kyo-to – Legaspi Village
Kyo-to is a fine dining Japanese restaurant by Chef Ryohei Kawamoto. They are best known for serving authentic kaiseki ryori, also known as dishes that explain Japanese history.
By reservations only
View their Instagram account
G/F 119 C. Palanca Jr. St, Legazpi Village, Makati
(02) 805-7743
This next place will transport you to the summer you strolled through the Boqueria market in Barcelona. Relive those fond memories at Txanton – the country's first jamoneria and cellar offering premium cured meats and imported wines for pairing. It is divided into 3 parts: the shop, the tasting room and the private dining room.
Call for reservations
View menu
View their Instagram account
2294 Chino Roces Ave. Ext., 2/F Smithbell Bldg., Makati
(02) 812-2040
Purple Yam is a Brooklyn-based Filipino restaurant, it is one of the many pioneers and advocates in globalizing Filipino cuisine and ingredients and is a big supporter of small local producers. Purple Yam Malate, set in a 1950s ancestral home, was born out of chef Amy Besa's love for the Philippines and her goal of leaving a legacy by passing on her knowledge to passionate culinary students. To ensure quality and the freshest ingredients, Purple Yam is only available by reservation.
Also featured in: 17 Awesome Filipino Restaurants You Probably Didn't Know Existed
By reservations only
View menu
View their Instagram account
603 Julio Nakpil St. cor. Bacobo, Malate, Manila
(02) 523-3497
Located in the heart of Makati city, Blackbird is an upscale contemporary European and Asian restaurant boasting some of the most high-end interiors the Metro has to offer, and it is headed by none other than Chef Colin Mackay of Sala Bistro and People's Palace. The Manila International Air Terminal, which was built and used to stand on the same location in 1937, was the inspiration behind its aviation-themed design.
Call for reservations
View their regular menu
Nielson Tower, Ayala Triangle Gardens, Makati
+63 2 828-4888
Caviar is a French fine dining restaurant that celebrates the era of cultural refinement and social elegance in the last century. Located in Alabang, it provides a serene, intimate space where guests can escape from the real world and relax, drink great wine, and eat some of the best food around.
Call for reservations
View their menu
View their Instagram account
Unit A-206 Westgate Center, Alabang-Zapote Rd, Alabang,Muntinlupa
+632 552-7930
Pio's Kitchen is a private dining restaurant headed by Chef Chin Gallegos. Chef Chin personally welcomes her guests into her grandparents' old home and is exclusively for reserved guests only. Pio's Kitchen is homey and spacious, and can be customized according to the guests' personal preferences (subject to additional costs).
Also featured in: 16 Beautiful Garden Restaurants in the Heart of Manila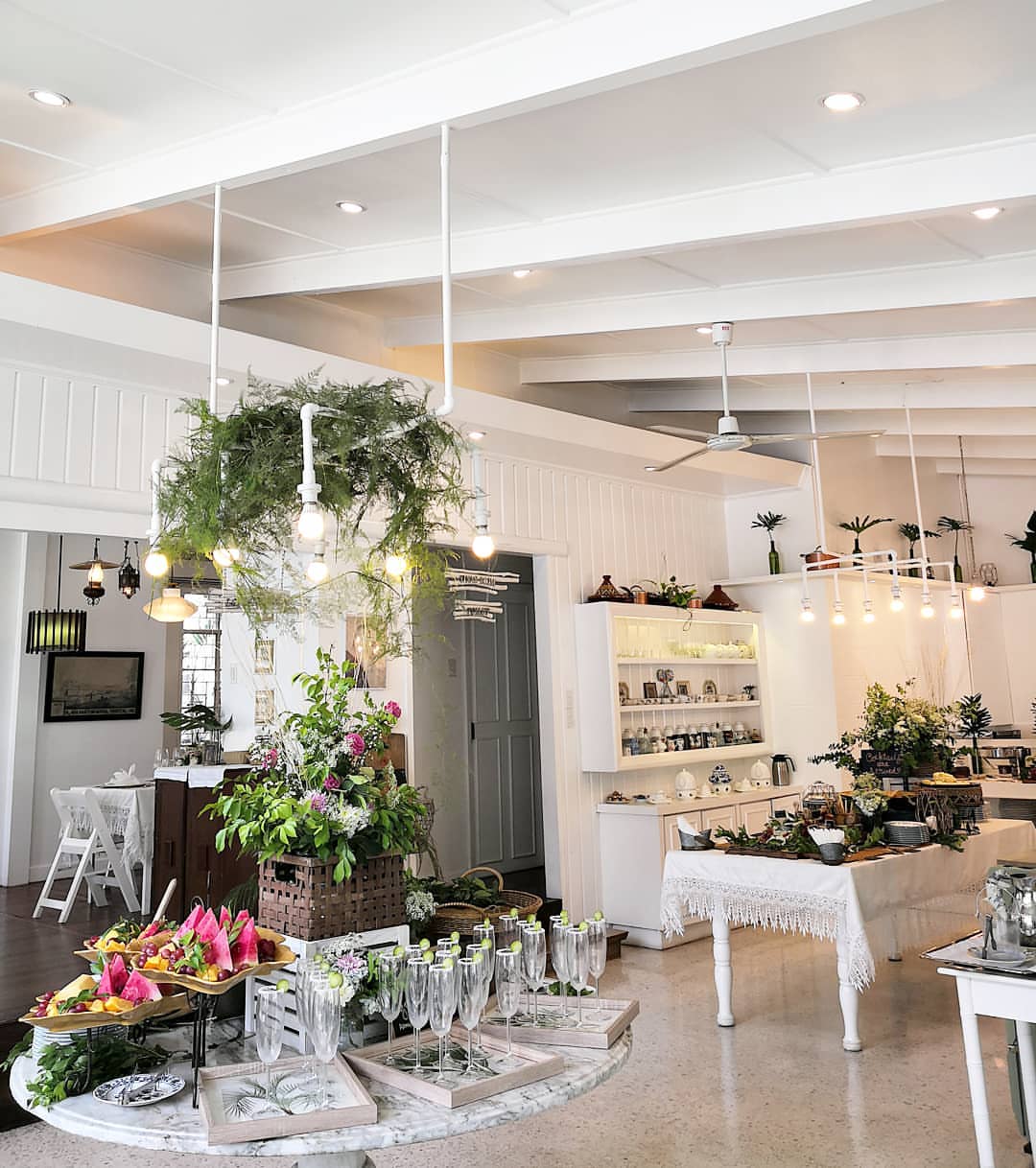 By reservations only
View menu
View their Instagram account
96 Sct. Reyes corner Sct. Fuentebella, Laging Handa, Quezon City
+63 2 509-4529
FOO'D (pronounced food-dough) by Michelin-starred chef Davide Oldani is the first to offer an affordable fine dining experience starting with a three-course meal at only Php 800. Read our full feature here.

View menu
View their Instagram account
G/F Shangri-la Hotel at the Fort, 30th St corner 5th Ave, Fort Bonifacio, Taguig
(02) 950-8492
Ninyo is an escape pad, it's not exactly a beach resort but it sure looks like one. Chef Niño heads the kitchen serving his take on modern Asian and European dishes with 100 of the world's great wines. For romantic dinners, make sure to get one of the outdoor private gazebos. Don't forget to bring your own lock to hang on their romantic love locks wall.

View menu
View their Instagram account
66 E. Abada St., Loyola Heights, Quezon City
(02) 426-0301
With Sensei Sushi and Ooma in his tail of culinary achievements, one thing is certain: Chef Bruce Ricketts knows his sushi. Mecha Uma, meaning 'absurdly delicious', offers a more fine dining and out-of-the-box experience with it's 10-course omakase where Chef Bruce personally prepares and serves the dishes. Reservations are required to get a seat for the degustation.
Also featured in: 12 Restaurants You Can Visit for Authentic Aburi Sushi
By reservations only
View menu
View their Instagram account
G/F RCBC Corp Center, 25th & 26th St., Fort Bonifacio, Taguig
(02) 801-2770
Antonio's is Tagaytay's most celebrated fine dining destination that features the best international cuisine by world class chef Tony Boy. Its impeccable food, elegant interiors, scenic gardens and great service are make them exemplary. People come here to celebrate special occasions–birthdays, anniversaries, weddings and more. P.S. They're closed on Mondays.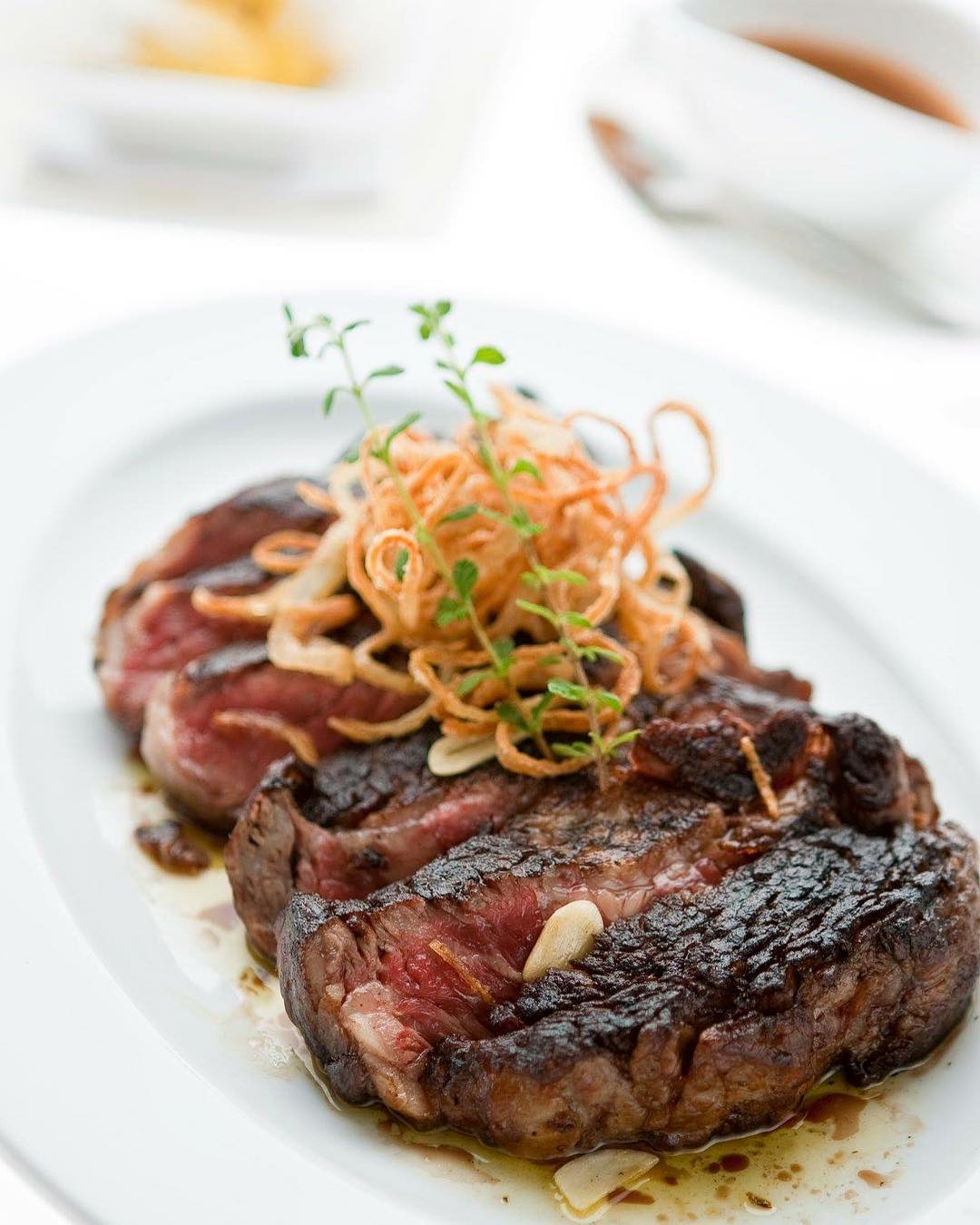 Reservations are accepted
View their menu
View their website
View their Instagram account
Purok 138, Barangay Neogan, Tagaytay
(0917) 899-2866
Foggy Mountain Cookhouse is a Mediterranean-inspired restaurant and is as personal as it can get. Chef Babs opens his home porch to serve customers a private and specialized dinner based on what's fresh for the day. Reservations and pre-orders should be made at least one day before booking date. Check out the Firepit, scented with herbs, that's used to warm guests during colder nights or roast marshmallows.
By reservations only (1 day ahead)
View menu
172 St. Joseph Street, San Carlos Heights, Baguio
(0916) 767-4687
The Purple Owl is one of Tagaytay's most romantic date destinations. It is an events place slash restaurant and was opened in 2014; the idea is to serve homemade comfort food (by Mrs. Gee's Kitchen) right in their own backyard while regularly transforming their place into different themes. Since opening, they've hosted and customized hundreds of special events through their in-house design arm, Hoot Designs. See more photos and our full feature here.
By reservations only (at least 2 days)
View restaurant details
View Facebook account
Gardenia Loop, Villa Pura, Tagaytay
Email: thepurpleowltagaytay@gmail.com
Located on the upper floor of renowned artist, Benji Reyes's home, Tahanan Bistro is a casual but fine dining escape in Antipolo. It is family-run and operates to provide guests a warm second home. Helmed by Chef Kevin and Keesha Reyes, this restaurant serves organic and locally-sourced Filipino dishes through 3 set menus: Aranga, Balayong and Katmon. It is only open three days a week and is strictly by reservations only. Read more here.

By reservation only
View menu
View their Instagram account
22 Loresville Drive Lores Farm Subdivision, San Roque, Antipolo
(0925) 880-1487
Bale Dutung (meaning 'house of wood'), by the famous Chef Claude Tayag and wife, Mary Ann, offers a unique four-hour, 10-course degustation dining experience with 3 standard menus to choose from: Kapampangan Spread, Lechon 5 Ways and the Anthony Bourdain menu.
Also featured in: 15 of the Best Homegrown Restaurants in Pampanga
Reservations are required
View their Instagram account
Villa Gloria Subdivision, Angeles City, Pampanga
(045) 888-5163
Marcia Adams' is a tucked away Tuscany-inspired garden restaurant that serves Mediterranean dishes prepared by owner, Marcia. Reserve the sunset lounge for a majestic Tagaytay sunset view.
By reservations only
View menu
JP Rizal St., Bgy. Sikat, Alfonso, Cavite, Tagaytay
(0917) 801-1456
Denlim's Kitchen is a private dining kitchen and experience showcasing Chef Dennis Lim's home cooked style dishes. Due to limited space, Denlim can only accommodate around 24 guests each night, so reservation is a must! It offers a 7-course degustation with appetizing dishes such as the 5 Cheese Baked Mussels Casanova, Beef ala Dione, Shrimp Elena, and their best-seller, Pugon Liempo Wrap.
By reservations only
View their Instagram account
Maharlika Street, San Fernando, Pampanga
(0917) 880-8552
Punong Gary serves deliciously healthy food fresh from the harvest. They ultimate goal is to bring people together to enjoy good food in a good place for a good cause.
By reservations only
View their Instagram account
Wednesday to Sunday: 10am to 10pm (5 course)
Gary's Place Hacienda Tinihaban, Barrio San Jose Silay City 6116
0917 327 1729
Formerly called as Gallery VASK, Gallery by Chele is a modern restaurant that uses local ingredients to give their diners an extensive offering of tasting menus and a la carte options featuring dishes inspired by the Philippines and Southeast Asian region.
Reservations are accepted
View menu
View their Instagram account
5/F Clipp Center Building, 11th Ave, Fort Bonifacio, Taguig
(02) 218-3895 | (0917) 546-1673
Helm – Fort Bonifacio
A ten-seat restaurant, at Helm you'll taste unique fusions of ingredients that are prepared by none other than Chef Josh Boutwood, the chef behind the test kitchen 9780 and savage.
By reservations only
View their Instagram account
Tuesday to Saturday: 6 PM to 10:30 PM
G/F The Plaza, Arya Residences, McKinley Pkwy, Fort Bonifacio, Taguig
(0906) 234-1900
Download Booky and experience the convenience of searching restaurants and booking tables offline. Subscribe to Booky Prime to avail up to P500 off your bill plus a free dessert at over 400 of Manila's top restaurants today!